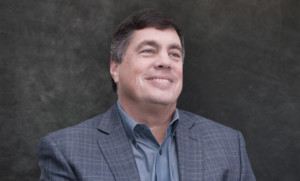 Stan Gowisnock
Senior Advisor
stan.gowisnock@focusbankers.com
Highlights
President & CEO, Cardone Industries
Highlights
CEO-President, DST Inc.
Industry Expertise
Automotive Supply Chain
Industry Expertise
Digital Transformation
Industry groups
Industry groups
Stan Gowisnock has been transforming industries for more than 30 years. His journey began at the age of 16, when he worked behind the counter of a local auto-parts store. Mr. Gowisnock began to gain a deep understanding of customers and how to turn technical complexity into value. Since then, Mr. Gowisnock has helped businesses thrive through industry ups and downs by continuously challenging what's expected and by identifying opportunities to elevate a business in a crowded marketplace.
His record accomplishments in leadership, innovation, corporate turnaround and high-multiple exits has led to significant shareholder value. Through his experience serving the entire organization, he translates highly technical challenges into unrealized growth and value creation.
Recently, Mr. Gowisnock served as President & CEO of Cardone Industries, a leading global automotive manufacturer with more than 45,000 products and 6,000 employees in the United States, China, Canada and Mexico. He helped Cardone Industries to a successful exit with Brookfield Asset Management, a private equity corporation with $500+ billion dollars of assets under management.
Prior to Cardone, Mr. Gowisnock was CEO-President of DST Inc., where he led the charge to digitalize the automotive supply chain prior to its sale to Solera Holdings, Inc.
Mr. Gowisnock believes that transformation is achieved by people supporting a shared vision, understanding the landscape and working together as a close-knit family. With a focus on technology and ingenuity, he's working to create opportunities for efficiency and invent what's next.
Contact Information
Stan Gowisnock
Senior Advisor
Office of Supervisory Jurisdiction: Washington, DC Metro