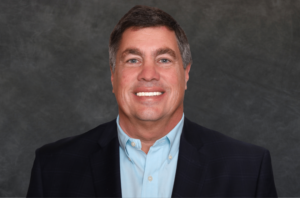 Stan Gowisnock
Chief Strategic Officer
[email protected]
Highlights
President & CEO, Cardone Industries
Highlights
CEO-President, DST Inc.
Industry Expertise
Automotive Supply Chain
Industry Expertise
Digital Transformation
Industry Expertise
Manufacturing
Industry groups
Industry groups
Industry groups
Industry groups
Industry groups
Stan Gowisnock is a Chief Strategic Officer in FOCUS Investment Banking's Technology Services group. Over his 34-year career Mr. Gowisnock has led multiple global acquisitions and successful integrations of market-leading companies in technology, manufacturing, and professional services. By utilizing his strong sales, financial and operational acumen, he is able to transform highly technical challenges into growth and value creation and build successful businesses. His record of accomplishments in leadership, innovation, corporate turnarounds and high-multiple exits has led to significant growth in shareholder value.
Mr. Gowisnock has helped businesses thrive through industry ups and downs by continuously challenging what's expected and by identifying opportunities to stand out in a crowded marketplace. He helps companies create customer experiences, digital strategies, and rapid innovations by combining design methods and emerging technologies and data that excite and retain Fortune 100 clients. In addition, he is highly skilled in cross border transactions both on the buy and sell sides.
He also helps deliver marquis customer acquisition and retention solutions by connecting and unifying disciplines, diverse mindsets, and organizational functions in pursuit of customer satisfaction and corporate values.
Before joining FOCUS, Mr. Gowisnock was President and CEO of Cardone Industries, a leading global automotive manufacturer with more than 45,000 products and 6,000 employees in the U.S., China, Canada and Mexico. He helped engineer the sale of Cardone to Brookfield Asset Management, a private equity group with more than $500 million in assets. Prior to Cardone, Mr. Gowisnock was President and CEO of DST Inc., where he directed the digitalization of the company's automotive supply chain prior to its sale to Solera Holdings, Inc.
Mr. Gowisnock earned a degree in Computer Engineering from the University of Bridgeport.
Contact Information
Stan Gowisnock
Chief Strategic Officer
Office of Supervisory Jurisdiction: Washington, DC Metro