Advanced Manufacturing Investment Banking
M&A Overview
The global economy is at an inflection point. We are in the early innings of an automation and digitization boom that promises to fundamentally transform the global manufacturing and distribution industries. Companies that don't adapt are at significant risk of being left behind.
Firms in the Advanced Manufacturing, Distribution Logistics and Automation industries operate in a rapidly evolving environment. The capital markets have taken notice and aggressive, well-funded acquirers are rapidly transforming the competitive landscape.
The FOCUS Advanced Manufacturing team is here to help business owners navigate this new and unfamiliar terrain. We provide M&A advisory services (buy and sell side) and locate the capital businesses need to grow. Our team is composed of seasoned investment bankers and advisors with extensive operating experience in manufacturing and distribution backed by a deep research team.
Representative Industries Served
MANUFACTURING
Advanced Materials
Aerospace and Defense
Injection Molding
Medical Device Fabrication
AUTOMATION INDUSTRY
Additive Manufacturing
Automation Integration
Drones and Autonomous Vehicles
Internet of Things/Industry 4.0
Optics, Photonics and Sensors
Robotic Process Automation
Robotics and Artificial Intelligence
Services
We represent owners, to help you identify and achieve your goals:
We help you evaluate your business, including:

Its position in the industry,
Its readiness for sale or growth
The opportunities and risks automation presents your firm, and
Your strategic alternatives and company value based upon these factors and the current financial markets.

We advise you on preparing your business for sale, growing your business through acquisition or raising capital to support your growth.
We help you find multiple prospects for a sale, an acquisition or new capital.
We help you structure the deal; from asset or stock purchase, cash or debt, goodwill purchases, earnouts and more.
Our proven process targets multiple bidders and a robust negotiation to achieve the best price and terms for you as seller.
As entrepreneurs, we know the importance of taking care of your employees.
We recognize that transitioning after a sale and the impact of the sale on you and your family are important to your decision and go beyond pure economics.
We also represent buyers of businesses in our targeted sectors. Using a highly disciplined research based approach we
Assist our clients in determining actionable growth criteria,
Identify qualified candidates,
Reach out to these targets to tell our client's story in a compelling way,
Introduce interested and qualified candidates to our client,
Assist in the negotiations until an LOI or IOI has been executed, and
Provide coordination and support throughout due diligence and documentation process to closing.
This was the first time I've actually sold a business therefore it was vital to partner with a group of high integrity individuals that had our best interest in mind. The FOCUS team was honest and transparent right from the beginning. John Slater's knowledge of our industry, along with his team of analysts, made the transition almost seamless. The process was thorough and well planned out – we moved from LOI to close in 60 days! I would highly recommend FOCUS Investment Banking for any transactions in the sectors they service.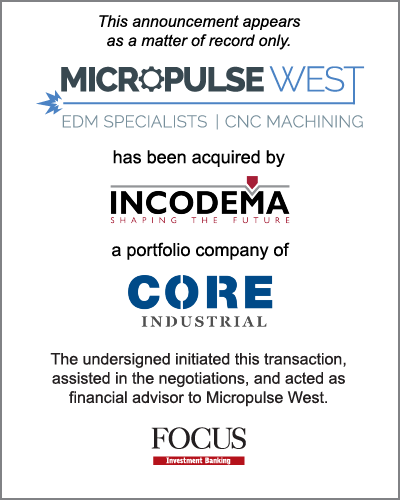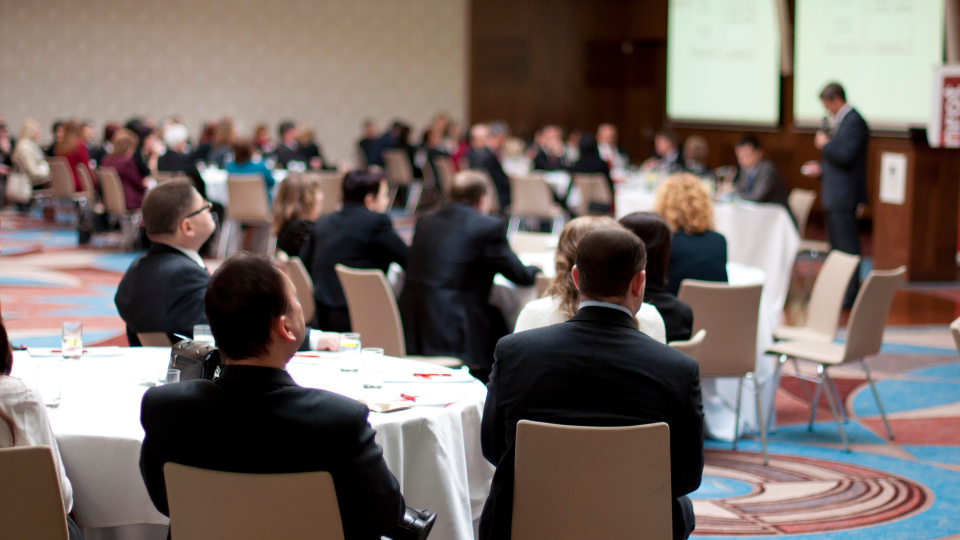 The grandees of Silicon Valley often view Mergers and Acquisitions through a different lens than much of the rest of…
Precision Metalworking Insights
The Precision Metalworking industry is in the early stages of a significant waive of consolidation, with strong evidence that acquisition activity will not only continue, but will accelerate over the next few years. How you address this trend will impact both your business success and the legacy you build for yourself and your family. Read the 2022 report here.
Previous reports can be found here.
Member of