Government and Defense Investment Banking
Government Sector Investment Banking
Since 1982, our team of investment Bankers and Senior Advisors have advised numerous clients in the government and defense sector with M&A and corporate finance services. Recognizing the growing demand for our activities in this sector, we formed the GAD industry practice group to better serve our clients.
Our team, which consists of former C-level operators, leverages years of experience in the government and defense sector – both domestically and abroad – to personally manage your transaction from inception to a successful close.
Unlike most government and defense specialty groups, we:
Offer strategic advisory services that enhance shareholder value
Have a proven transaction methodology for delivering results Have bankers with C-level operating experience in your industry Have a formal research department dedicated to creating the most exact and comprehensive analysis to help get the deal closed, with dedicated sector analysts
Leverage years of experience in the middle market that will maximize the opportunity for a successful transaction
Are a national firm with global reach; regional offices ensure that all clients receive personalized service throughout every phase of the transaction
Despite the recent turmoil in capital markets, the Government and Defense industry continues to be active. We are excited about the possibilities for all involved. We look forward to exploring with you your capital market needs as you continue to grow your enterprise.
Services
Our practice concentrates on providing investment banking services to middle market clients:
Sell-Side Engagements – assisting owners looking to exit/sell their business
Buy-Side Engagements – helping companies grow through acquisition programs
Capital Formation – aiding companies in raising capital for growth or recapitalization
FOCUS provides a range of investment banking services tailored to the needs of growing businesses. These services include mergers and acquisitions, corporate finance, strategic advisory services, corporate valuations and strategic partnering and alliances. For more information on how FOCUS can help you meet your business goals, please contact Barry Calogero at [email protected] or 703-628-3093.
Differentiators
Industry Expertise – With backgrounds that include C-level operating experience, our bankers engage clients as peers understanding technical and operational nuances of our clients' businesses as well as the M&A process
Experienced Bankers lead and execute every deal start to finish, giving our clients the advantage of continuity and experience
Process-driven Outcomes – Supported by strong in-house research, our M&A process has a proven track record.
The Panum Group, LLC is happy to receive an investment from Renovus Capital. They understand our business and crafted a transaction that worked for all parties involved. Also, FOCUS Investment Bankers' guidance was crucial in consummating the transaction. They stood by our side every step of the way.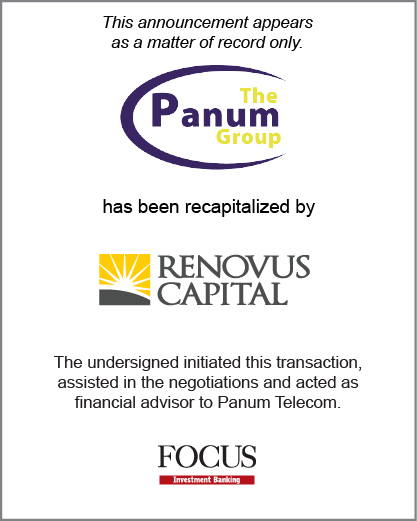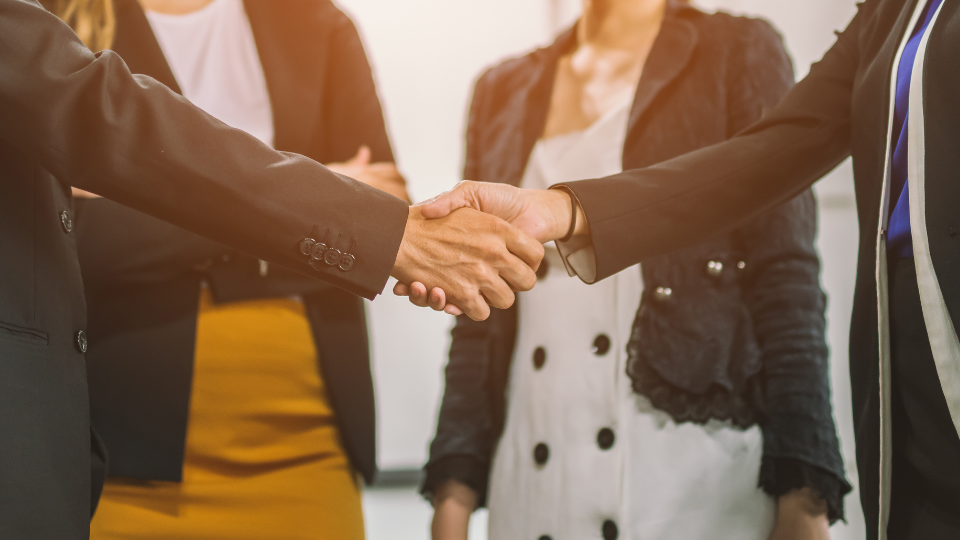 FOCUS Investment Banking represented DIGITALiBiz, Inc. (iBiz), a U.S. government contractor with deep relationships within the Federal Aviation Administration and…