I used to think that the pace of change in the tire & service business was pretty slow. Not anymore.
The tire & automotive service industry is experiencing change at a rate I've never seen. Like Bridgestone and Goodyear joining forces to distribute tires (TireHub) to fight ATD. And Michelin and Sumitomo (TBC) working together to do the same (NTW). Pep Boys is buying up every auto-related chain with any sort of brand name (AAMCO, Just Brakes, Precision Tune). And private equity has discovered the space and is buying up small chains and looking to create multi-state operators very quickly like Mavis/Tire Engineers.
Looking forward it's still unclear how self-driving cars, Uber fleets, young people not owning or even driving cars, electric vehicles, and the continued industry consolidation will impact the independent tire dealer and auto service chains.
Tire and service dealers have been a pretty entrepreneurial bunch. But as many approach retirement age, some wonder if their children might have better opportunities in other businesses. They also wonder whether their business might fetch the sort of valuations that they read about in Modern Tire Dealer.
At FOCUS Investment Banking, we have a team that specializes in the automotive aftermarket and I'm the tire & service expert in the group. Having worked for Bridgestone as a district manager of retail stores, as a regional marketing manager in the western U.S. and at Corporate Headquarters working on a variety of strategic programs, I understand the business well enough to be able to help business owners like yourself maximize their outcome. As one of the most active investment banks currently working the automotive aftermarket, FOCUS understands the industry dynamics better than most.
What we do at FOCUS is very simple. We advise business owners on their financial options and 'run a process' to find the best strategic or private equity buyers or investors for your particular situation. That's the only way of knowing at any particular point in time what the best deal out there is for you. We comb the market, find the right buyers, get the offers, and help close the deal if there's one that's right for you.
For a confidential discussion, please download this non-disclosure agreement fill in your company name where shown and email it back to me at michael.mcgregor@focusbankers.com with your contact information. I can be reached anytime at 704-369-5900.
We represent owners, to help you identify and achieve your goals:
We help you evaluate your business, including:

Its position in the industry,
It's readiness for sale or growth
Your strategic alternatives and company value based upon these factors and the current financial markets.

We advise you on preparing your business for sale, growing your business through acquisition or raising capital to support your growth.
We help you find multiple prospects for a sale, an acquisition or new capital.
We help you structure the deal; from asset or stock purchase, cash or debt, goodwill purchases, consulting and employment agreements and more.
Our proven process aims to get multiple bidders and a robust negotiation going to achieve the best price and terms for you as seller.
Advising you on structuring the real estate leases or sale associated with the business.
We recognize that the impact of the sale on you, your family and your employees are important to your decision and go beyond pure economics.
We help owners like you achieve your goals by:
Evaluating your multi-store business and its value
Positioning the business to maximize your exit
Finding multiple bidders to create competition
Structuring a deal to maximize your gain and minimize your taxes
Ensuring key employees are taken care of
Advising on associated real estate sale or leases for your stores
Quarterbacking the whole process
Our practice concentrates on providing investment banking services to middle market clients:
Sell-Side Engagements – assisting owners looking to exit/sell their business
Buy-Side Engagements – helping companies grow through acquisition programs
Capital Formation – aiding companies in raising capital for growth or recapitalization
Industry Expertise – With backgrounds that include C-level operating experience, our bankers engage clients as peers understanding technical and operational nuances of our clients' businesses as well as the M&A process
Experienced Bankers lead and execute every deal start to finish, giving our clients the advantage of continuity and experience
Process-driven Outcomes – Supported by strong in-house research, our M&A process has a proven track record —130+ closed deals in the last 10 years
Representative Clients Served
Tire Works, 15 stores in Las Vegas, Nevada
Evans Tire & Service Centers
Ramona Tire & Service Centers
Still confidential sale of 16 tire stores in California
Franchisor of auto service with 35 locations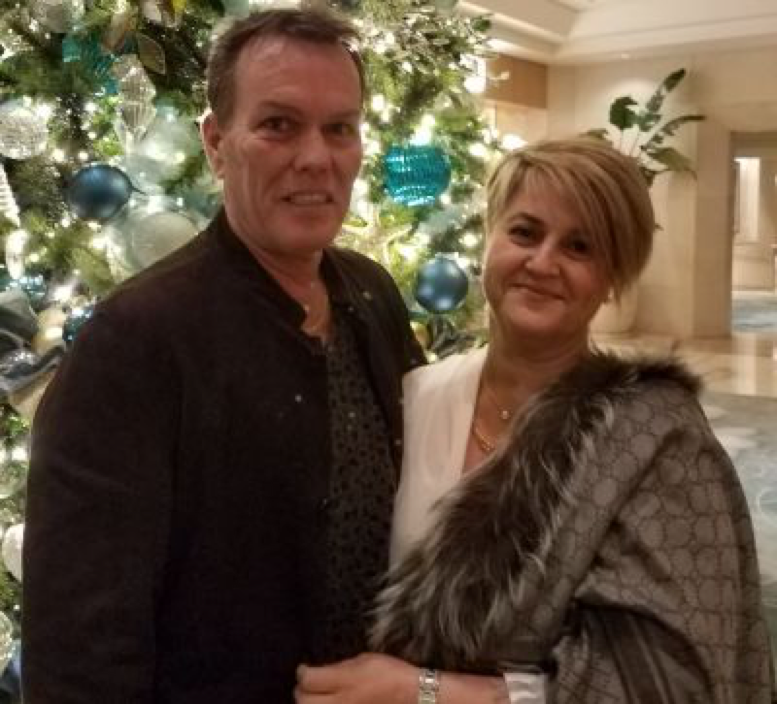 "Selecting an Investment Banking firm to represent us in the sale of our business was a major decision. The sale of any business is a complicated undertaking. The emotional attachment people have for their business makes it even more difficult. My husband and I had poured our heart and soul into our tire & service business from the ground up and we were looking for a professional company that could help us realize the best possible return on our investment.
"Michael McGregor and the entire FOCUS Investment Banking team were the right choice.
"Through a well-planned process and strategy, FOCUS Investment Banking prepared the necessary financial and marketing documents, identified key buyers, facilitated negotiations and guided the process as we successfully sold our business to a company that will continue with the same goals toward quality and success.
"We were very glad to have professionals like FOCUS Investment Banking in our corner with all the resources and industry knowledge that they brought with them. We are in awe of their accomplishment and would highly recommend FOCUS to others seeking expert guidance in the sale of their business. Continued good success and again, thank you for a job well done."
Roshie and Jeff Weightman, Tire Works.
* Testimonials may not be representative of the experience of all clients; testimonials are not a guarantee of future performance or success.