Human Capital Management Investment Banking
The FOCUS Human Capital Management (HCM) team provides sell side and buy side M&A advisory services for lower-middle market workforce solution firms, including:
Contract Staffing
Recruitment Process Outsourcing (RPO)
MSP/VMS Platforms
PEO/Payroll
eLearning/LMS/Training
Employment Screening Services
Employee Benefits Administration
HR Tech/SAAS Platforms
Like many FOCUS M&A advisors, the HCM team is comprised of professionals with relevant real world operating experience in the HCM industry. Our extensive proprietary database of leading HCM companies, includes HCM business owners, strategic buyers and private equity investors active in the space.
While COVID has impacted the HCM industry in a variety of ways, the FOCUS HCM team has continued to advise clients and close transactions throughout this period of uncertainty. FOCUS clients benefit from our deep industry relationships and inside knowledge of current valuations and deal structures.
Our practice concentrates on providing investment banking services to middle market clients:
Sell-Side – assisting owners in analyzing and completing transactions to sell their business
Buy-Side – leading companies growth through targeted acquisition programs
Capital Raise– aiding companies in raising capital for growth or recapitalization
Industry Expertise– With backgrounds that include C-level operating experience, our bankers engage clients as peers, who understand the technical and operational nuances of our clients' businesses as well as those of the M&A process
Experienced Bankers– `Lead and execute every deal from start to finish, giving our clients the advantage of continuity and experience
Process-Driven Outcomes– Supported by strong in-house research, our M&A process has a proven track record —130+ closed deals in the last 10 years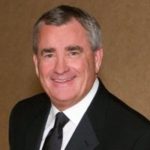 Dan Struve, Chairman/CEO of the Helpmates Companies
The FOCUS team was outstanding to work with and true professionals. It is a win for everyone, in particular our cherished clients and field specialists.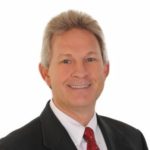 Matt Lyon, CFO of TalentLaunch
It was a pleasure working with Bob, April and the FOCUS team on Helpmates. All are very knowledgeable, professional and experienced and it showed with this transaction.