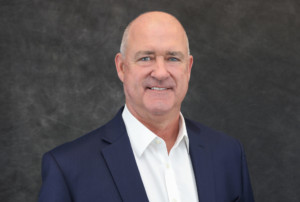 John W. Grady
Managing Director
john.grady@focusbankers.com
Highlights
CEO, Invenio Solutions
Highlights
Marketing Manager, Dell Computers
Highlights
Director of Marketing, Ralston Purina
Highlights
Regional Owner, Decorating Den
Highlights
Unit Sales Manager, Procter & Gamble
Industry Expertise
Agencies
Industry Expertise
Computer Hardware
Industry Expertise
Consumer goods
Industry Expertise
Digital Marketing
Industry Expertise
Enterprise Software
Industry Expertise
Franchises
Industry Expertise
Hospitals / Medical Practices
Industry Expertise
Outsourced Sales Services
Industry Expertise
Pet / Animal Goods
Industry Expertise
Sales and Marketing Management
Industry Expertise
Telecommunications
Industry groups
Industry groups
Industry groups
Industry groups
John W. Grady, a FOCUS Managing Director located in Austin, Texas, has executive and operating experience in consumer goods, pet/animal goods, hospitals/medical practices, franchises, computer hardware, enterprise software, telecoms, outsourced sales services, digital marketing, sales and marketing management, and agencies. He serves FOCUS clients across many industries with merger and acquisition opportunities, with a special focus within Texas.
Before joining FOCUS, Mr. Grady was CEO of Invenio Solutions based in Austin, TX. Invenio specializes in targeted marketing, lead generation, full cycle sales and customer service. He was responsible for strategic direction and oversight of execution against annual plans. He purchased the original company in 2002 and led growth from $1.2 million to $12 million in 2010. That year he created Invenio in 2010 by acquiring two other like companies and led growth from $18 million to $45 million over the next five years.
Mr. Grady spent six years as a marketing manager at Dell Computers in various marketing positions, including the launch of the Dell server division. He spent nine years at Ralston Purina as a marketing director in cat foods, dog foods, human foods, soy protein products, all within their private label and grocery products. He was a Regional Director/Owner of Decorating Den for two years in between his positions at Ralston. He spent two years as a Unit Sales Manager in Procter & Gamble's Beverage Division.
Mr. Grady has a BA in Biology from Brown University and an MBA from the University of Texas at Austin. His counterbalance is fine art photography which he has been playing with for over twelve years.
Contact Information
John W. Grady
Managing Director
Office of Supervisory Jurisdiction: Los Angeles, California Metro