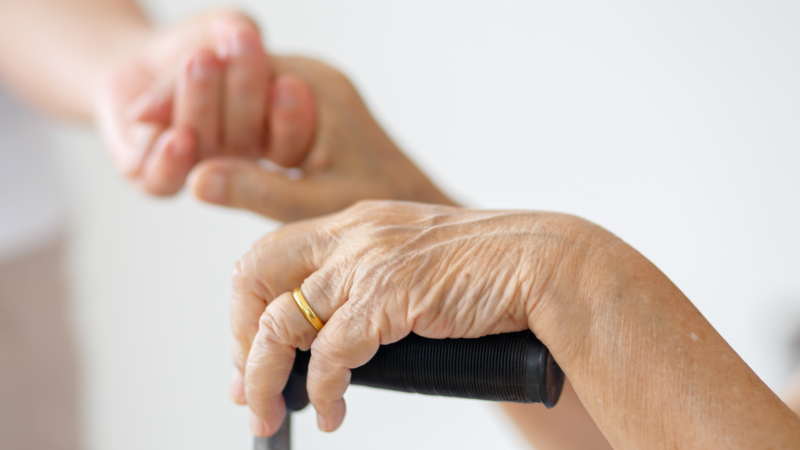 Hospice and home health care industry: Is now the time to sell?
In a previous blog, we looked at the many factors driving growth in the home health care and hospice space. We'll now look at the reasons why today may be the best time for providers to sell rather than wait.
While large and profitable, the hospice and home care business remains a highly fragmented industry populated by many small, privately-owned players. According to Health Care Appraisers, the top 10 home health providers hold a 26.2% market share, while the 10 biggest hospice providers have only an 18% market share.
That presents a huge opportunity for consolidation and greater efficiency, and strategic investors and private equity firms have taken notice. There were over 90 M&A deals in the first eight months of this year, surpassing all of the prior year's activity. According to some estimates these investors hold more than $1.5 trillion in unspent capital and are eager to put it to work. Indeed, agencies are trading at very high valuations, which in turn has incented many small providers to sell. But there are other compelling reasons why agency owners might want to exit now.
While the Covid-19 pandemic certainly benefited the industry at large, many smaller agencies were overwhelmed by it and "suffered financially due to Covid," Hospice News reports. "Many providers also saw reduced referrals and admissions from hospitals, skilled nursing facilities and senior living operators due to pandemic-related disruption." According to a May 2020 report by the National Association for Home Care & Hospice, about 60% of hospices expected a decline in revenue due to the pandemic, with nearly 30% of them expecting revenue to drop by 15% or more.
At the same time, "hospices saw increased demand for personal protective equipment (PPE) and other scarce resources even as prices of those products skyrocketed," Hospice News added. "A contingent of smaller organizations that tend to see slight margins were unable to take these punches. This moved many of them to sell their businesses to larger companies or private equity firms hungry for a hospice." Many owners and their staffs are simply burnt out and want out.
One of the biggest changes in the industry that is driving market consolidation and the desire to sell is the way home health care agencies get reimbursed by the government. Beginning January 1, 2020, the Centers for Medicare and Medicare Services (CMS) replaced their previous reimbursement model, the Prospective Payment System (PPS) with a new one, called the Patient Driven Grouping Model (PDGM). At the same time, the agencies are phasing out requests for anticipated payments (RAPs), in which providers get paid in advance of providing service.
In a nutshell, the new system requires home health care agencies to continually justify the care they provide before they get paid as opposed to simply providing services, many of which are billed in advance. Or as CMS Administrator Seema Verma said: "The redesign of the home health payment system encourages value over volume and removes incentives to provide unnecessary care. This home health final rule focuses on patient needs and not on the volume of care."
These are positive changes, but running an agency may now be more difficult and require more cash. They are expected to lead to many agencies exiting the industry due to the costs of complying as well as the prospect of lower and slower payments.
"PDGM is expected to dramatically reshape the home health landscape in the coming months and years," HCA says. "The increasing complexity of the payment model and associated coding and billing requirements are expected to increase costs for providers, particularly smaller agencies, and lead to a period of consolidation within the industry."
All these factors paint a picture of both motivated sellers and eager buyers willing to pay high prices. Opportunities like this don't come around often, nor do they last forever.
Next Steps
Download Our Home Healthcare and Hospice White Paper
To learn more about private equity's growing interest in home healthcare and hospice businesses and the selling opportunities available to clinical owners, download our comprehensive white paper: Understanding Investor Interest in Home Healthcare and Hospice.
If you are considering the sale or expansion of your home health care or hospice agency or looking to raise capital, we advise you not to delay, given the reasons cited. FOCUS Investment Banking has a long and successful track record serving middle market firms in the health care space. For more information on how FOCUS can help you meet your business goals, please contact Managing Director Eric Yetter at [email protected] or 615-477-4741.
FOCUS Managing Director and Healthcare Team Leader
Direct: 615-477-4741