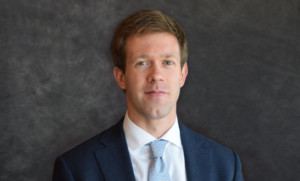 Eric Yetter
Managing Director and Healthcare Team Leader
eric.yetter@focusbankers.com
Highlights
Founder and Managing Partner, Physicians First
Highlights
Regional Vice President, Covenant Physician Partners
Highlights
JD, Vanderbilt University Law School
Highlights
BS, Vanderbilt University
Industry Expertise
Healthcare Services
Industry Expertise
Physician Practices
Industry Expertise
Behavioral Health
Industry Expertise
Home Health and Hospice
Prior Deal Experience
Eye Center of Texas
Valley Eye Institute
CWC Emergent Care Center
Vista Surgical Center
Rosenbaum Eye & Laser Center
Olympia Eye Clinic
Carroll Vision Center
Virginia Beach Eye Center
Complete Women Care
VBEC Surgery Center
Carroll County Surgery Center
Olympia Eye Surgery Center
Center for Total EyeCare
CWC Surgical Center
Valley Eye Surgery Center
McCoy Vision Center
Industry groups
Eric Yetter is an investment banker focused on healthcare. His practice includes healthcare provider services, home health and hospice, and behavioral health. Mr. Yetter has completed a variety of healthcare transactions, many with private equity firms and PE-backed companies. His past clients include leading physician groups, healthcare facilities, and institutional healthcare investors.
Mr. Yetter founded Physicians First in 2016, recognizing the emerging need for investment banking and advisory services for owners of physician practices, surgery centers and clinical businesses. The next four years saw record levels of physician-owner M&A activity and Physicians First became one of the nation's most active advisors for transactions between private equity firms and medical practices. In 2021, Mr. Yetter agreed to merge Physicians First with FOCUS and lead the firm's healthcare team.
Mr. Yetter also has healthcare operating and investing experience. He was an early executive at Covenant Physician Partners (previously Covenant Surgical Partners), an acquirer and operator of ambulatory surgery centers and physician practices. The company built and operated an outsourced laboratory, an anesthesia business, and a revenue cycle management company. Covenant has grown into a major player in healthcare services and is currently backed by private equity firm KKR.
Prior to Covenant, Mr. Yetter held operating roles at Volkswagen Group of America and Brainlab, Inc., an image guided surgery company. While at Brainlab, Mr. Yetter worked with leading neurosurgeons and hospitals to implement cutting edge technology and improve patient outcomes.
Mr. Yetter is a licensed attorney (currently inactive) and earned JD and BS degrees from Vanderbilt University, graduating with high honors. He is a FINRA licensed investment banker.
Contact Information
Eric Yetter
Managing Director and Healthcare Team Leader
40 Burton Hills Blvd.
Suite 200
Nashville
,
TN
37215
United States
Office of Supervisory Jurisdiction: Atlanta, Georgia