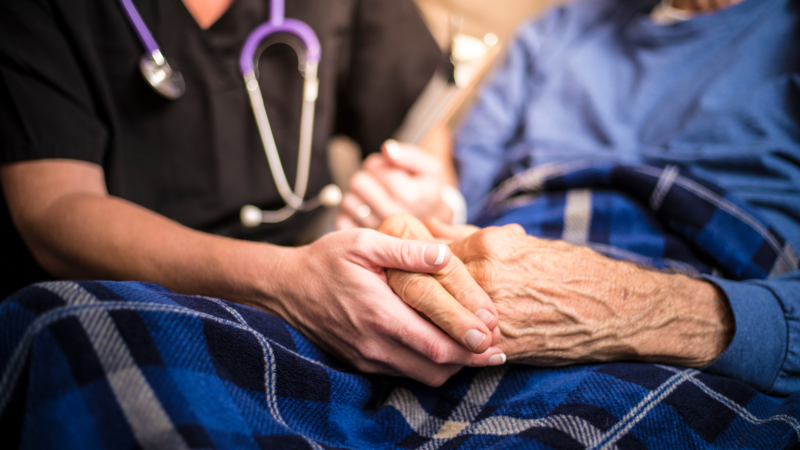 Hospice and home health care: A compelling growth story
Few U.S. industries present such a compelling growth story as the hospice and home health care industry. The sector is expected to grow strongly over the foreseeable future, driven by powerful demographic trends, including a rising elderly population, longer life spans and more chronic and age-related illnesses.
That said, this might be the optimum time for owners of middle-market home health care agencies to take advantage of today's high valuations and sell.
According to the Centers for Medicare and Medicaid Services (CMS), $102.2 billion was spent on home healthcare in 2018. CMS expects that to increase by about 7% a year by 2027, up from the 4-5% annual increases of the past few years. Some analysts see the industry more than doubling in size by the end of the decade.
Here's why: There are currently more than 40 million seniors in the U.S., and they will account for 20% of the population by the end of this decade, according to the Institute for Aging. The fastest-growing segment is those 85 and older, who are expected to total 19 million people by 2050, or 24% of older adults and 5% of the entire population.
The industry is being boosted not just by the growing number of older people but by the disproportionate amount of care they require. According to the National Council on Aging, nearly 80% of older adults have at least one chronic disease and 77% have at least two. Chronic disease accounts for about 75% of U.S. health care spending. The fastest growing diseases among the elderly include Alzheimer's disease and dementia, cancer, and orthopedic conditions.
At the same time, the desire by people to age at home benefits the home health care industry, which is a lower cost and more personal alternative to hospitals and nursing homes. It is also perceived to be a safer place than these facilities in light of the Covid-19 pandemic. "Care in the home health setting provides a lower risk of transmission of the virus," VMG Health said in a recent industry report, noting that "approximately 40% of COVID-related deaths have occurred in nursing homes even though only around 8% of COVID-19 cases are attributable to nursing home residents."
Another important driver is the growing role of telemedicine, which is "reshaping the home health landscape as providers increase their use of technology to provide better care for patients at lower costs," according to Health Care Appraisers. Many health care industry sectors got a boost from the COVID-19 pandemic, probably none more so than home health care and hospice.
"Some of the most common applications in the home health space include patient monitoring, medication management, image sharing technology, mobile apps for telehealth consultations with providers, and population health," HCA notes. "The ability to provide these services to patients in their homes without sending a provider to the patient represents a significant opportunity for home health agencies to reach more patients, particularly in rural areas or markets with a shortage of providers."
While these are certainly positive indicators, there are also several persuasive reasons why owners of home health care and hospice agencies might consider getting out of the business. One is the high prices investors, including private equity firms and larger care providers, have been willing to pay for agencies. In fact, there were over 90 M&A deals in the space in the first eight months of this year, surpassing all of the prior year's activity. That pace is expected to continue over the next few years.
In the next installment, we'll discuss some of the reasons why you might consider selling now rather than waiting, and what you can do about it.
Next Steps
Download Our Home Healthcare and Hospice White Paper
To learn more about private equity's growing interest in home healthcare and hospice businesses and the selling opportunities available to clinical owners, download our comprehensive white paper: Understanding Investor Interest in Home Healthcare and Hospice.
If you are considering the sale or expansion of your home health care or hospice agency or looking to raise capital, we advise you not to delay, given the reasons cited. FOCUS Investment Banking has a long and successful track record serving middle market firms in the health care space. For more information on how FOCUS can help you meet your business goals, please contact Managing Director Eric Yetter at [email protected] or 615-477-4741.
FOCUS Managing Director and Healthcare Team Leader
Direct: 615-477-4741