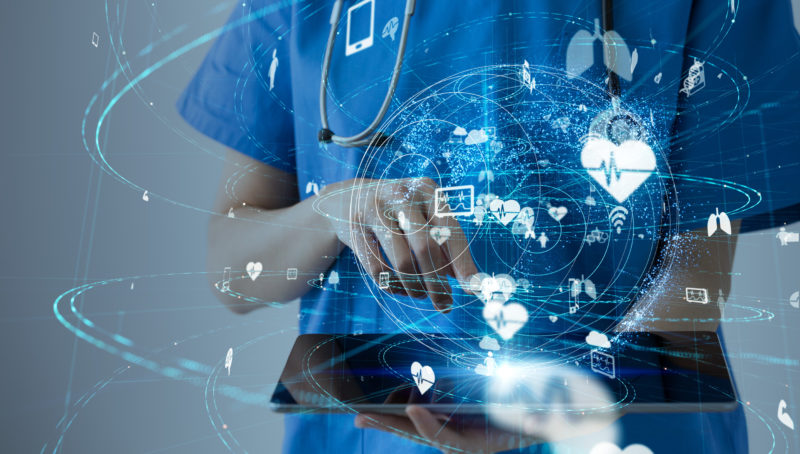 The Perfect Storm Roiling the Behavioral Health Industry
There has been a "seismic shift" in behavioral health care in the wake of COVID-19, to quote Fierce Healthcare, a news website that covers the space. That is creating a huge M&A opportunity for companies in the sector, which includes mental health (including anxiety and depression), substance abuse disorder (including opioid addiction), eating disorders, traumatic brain injuries, autism spectrum disorder, other intellectual and development disabilities, and telepsychiatry.
The field has been growing quickly the past several years but got an additional lift from the pandemic, which created even more stress in people's lives above and beyond its physical toll, conditions that are likely to last for years.
According to a survey conducted by the Substance Abuse and Mental Health Services Administration (SAMHSA) in 2018, i.e., before the pandemic, about one in five adults, or nearly 50 million Americans, experienced a mental illness in the previous year, while nearly 18 million suffered from a major depressive episode.
Then COVID-19 hit. Fear of the disease, isolation due to social distancing rules, unemployment, death of friends and loved ones, and general uncertainty have all conspired to create a perfect storm for behavioral health disorders. According to the Centers for Disease Control, in June 2020, 40% of adults reported symptoms of mental health or substance abuse over the previous three months, compared to 25% the year prior. Similarly, a study by the Kaiser Family Foundation found that the share of people reporting negative behavioral health events from the virus jumped to 53% from 32% between March and July of 2020. GoodRx found that nearly two-thirds of the 1,000 people it surveyed during the pandemic said their anxiety and/or depression symptoms got "worse" or "much worse" over the course of the year.
"The behavioral health impact really represents a third wave of the pandemic," Dr. Matthew Hurford, president and CEO of Community Care Behavioral Health, a unit of the University of Pittsburgh Medical Center, told Fierce Healthcare.
But aside from the pandemic, other factors have been driving growth in the behavioral health business, and in turn mergers and acquisition activity, for the past several years, including:
Reduced stigma about behavioral health issues and greater social acceptance of those seeking treatment, which lead to increased utilization of mental health services.
Increased access to care, including telepsychiatry. According to SAMHSA, there are now more than 14,000 for-profit behavioral health and substance abuse facilities in the U.S.
More employers offering mental health services. "Everyone has medical, dental and vision. Mental health has now really become that fourth pillar of benefits for all employers," said Alyson Watson, CEO of Modern Health, a startup mental health benefits platform that was recently valued at over $1 billion after its latest fundraising.
Increased government and private insurance coverage and reimbursement for mental health treatment. For example, the Mental Health Parity and Addiction Equity Act of 2008 (MHPAEA) requires private insurers to reimburse patients for a variety of behavioral health needs.
Advances in scientific understanding of behavioral conditions and improved data collection and analysis produce better outcomes, leading to increased use of behavioral health services.
Less stringent government regulations encourage greater use of mental health services. For example, the loosening of the Ryan Haight Online Pharmacy Consumer Protection Act allowed providers to prescribe medication remotely during an initial consultation rather than requiring the patient to be seen in person.
In short, "with greater awareness of behavioral health comes greater detection, greater referrals, reduction in stigma," Hurford said. "That over time is going to drive greater investments in the behavioral health care delivery system."
Next Steps
If you are considering the sale or expansion of your behavioral health care business or looking to raise capital, feel free to me directly to explore your options and how we can help. All conversations are strictly confidential with no obligation.
Download Our Behavioral Health White Paper
To learn more about private equity's growing interest in behavioral health businesses and the selling opportunities available to clinical owners, download our comprehensive white paper: Behavioral Health Has Captured the Interest of Private Equity
FOCUS Managing Director and Healthcare Team Leader
Direct: 615-477-4741