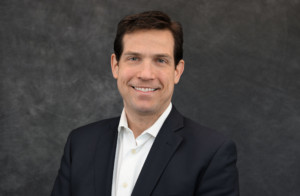 Jorge A. Maceyras
Managing Director
jorge.maceyras@focusbankers.com
Highlights
Investment Officer & Portfolio Manager, Loan Programs Office at the U.S. Department of Energy
Highlights
Managing Consultant at IBM Global Business Services
Highlights
FINRA-licensed securities research analyst and broker at FBR Capital Markets
Highlights
Manufacturing Engineer at Human Genome Sciences, Inc.
Industry Expertise
Federal Financing and Incentive Programs
Industry Expertise
Automotive Assembly and Component Manufacturing
Industry Expertise
Telecommunications, Media & Technology
Industry Expertise
Biologics Manufacturing, Scale-up & Process Development
Industry groups
Jorge A. Maceyras is a Managing Director at FOCUS Investment Banking.  Mr. Maceyras has more than 15 years of manufacturing industry experience as an investment professional, plant engineer, and consultant in the public and private sectors.  Prior to FOCUS, Mr. Maceyras was an investment officer and portfolio manager at the United States Department of Energy Loan Programs Office.  As an investment officer, Mr. Maceyras originated, structured, and negotiated subsidized corporate debt financings on behalf of the U.S. federal government, leading multi-disciplinary deal teams of attorneys, engineers, and advisors in the due diligence and review of corporate loan candidates, and has presented to interagency investment committees including the Department of Justice, U.S. Treasury, and Executive Office of the President.  As a portfolio manager at DOE, Mr. Maceyras oversaw a $6.5 billion corporate loan portfolio, leading the federal government's activities in borrower relations, loan monitoring, and risk exposure for DOE's Ford, Nissan, and Tesla investments.  Mr. Maceyras began at DOE as a managing consultant at IBM Global Business Services.
Prior to Federal service, Mr. Maceyras was a sell-side equity research analyst at a regional middle-market investment bank and broker/dealer.  Earlier in his career, Mr. Maceyras was a manufacturing engineer at Human Genome Sciences (now GlaxoSmithKline plc [NYSE:GSK]) and RWD Technologies (now GP Strategies Corp. [NYSE:GPX]).  Mr. Maceyras is an avid entrepreneur and early-stage investor, and continues to work with startups in the automotive manufacturing and residential real estate industries.  He holds an M.B.A. degree in Finance and a B.S. degree in Chemical Engineering with distinction, both from the University of Maryland, College Park.
Contact Information
Jorge A. Maceyras
Managing Director
8065 Leesburg Pike
Suite 750
Vienna
,
VA
22182
United States
Direct:

202-643-2569
Fax:

202-785-9413
Office of Supervisory Jurisdiction: Washington, DC Metro