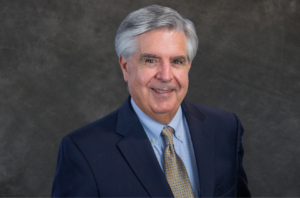 Jeb Connor
Managing Director, Sale Preparation Advisory Service
[email protected]
Highlights
Founding Chairman & Managing Director, The Longwood Group, LLC
Highlights
CEO, EMAX Solution Partners
Highlights
Chairman of ArtusLabs
Highlights
Director, Synthematix
Highlights
Founding Chairman and Managing Director, The Longwood Group
Industry Expertise
Life Science Technology
Industry Expertise
Information Technology and Software
Jeb Connor, a FOCUS Managing Director, is a proven Chairman and CEO of numerous investor-backed software, life-science technology and information technology companies. Foundational to his career are 12 years of successful sales, sales management, marketing management and general management experience with Hewlett-Packard (now Agilent Technologies) where prior to departing he was responsible for all aspects of HP's global laboratory automation systems business.
Notable among his past 30 years of founding, leading, transforming and growing investor-backed companies at the nexus of information technology and life science is are his positions as:
CEO of EMAX Solution Partners where he led its turn-around from a challenged venture capital backed start-up into a successful enterprise software and e-commerce solution provider to the life-science research marketplace and its subsequent acquisition by to a public company for $149 million;
Chairman & CEO of PANACYA, Inc., where he led the capitalization and transition of an innovative enterprise web infrastructure management SaaS company from R&D stage into commercial operations adequate to affect a liquidity opportunity for investors and shareholders. After singularly focusing and repositioning the company on the rapidly growing cell phone security and availability market, it was successfully sold to a public company.
Founding Chairman of ArtusLabs, a records management and workflow collaboration platform honed to the special needs of biopharma and institutional life-science research labs where it was rapidly adopted, and where he was instrumental in its $30 million acquisition by a public company;
Chairman of Synthematix, the life-science research market pioneer for electronic lab notebooks where Mr. Connor led its $18 million sale to a public company;
Advisor to CareGain, the creator of the first and most highly regarded software analytics platform to manage health care savings plan transactions between healthcare providers, insurers, and patients where he advised the CEO in its sale to a public insurance company for $47 million; and as
Founding Chairman of The Longwood Group, a boutique executive advisory consultancy that serves the Boards, CEOs and Executive teams of under-performing small-to-mid-size software, technology, and life science measurement and computation companies on matters of strategy and operational execution, capitalization, shareholder liquidity, and operational alignment and optimization.
Mr. Connor has been a Senior Advisor to Focus Bankers since 2015 and serves several professional groups in varying capacities. He is a graduate of the College of Wooster, Wooster, Ohio with a BA in Biology and earned his MBA at Rutgers University. He and his wife, Denise, reside in Kennett Square, Pennsylvania.
Contact Information
Jeb Connor
Managing Director, Sale Preparation Advisory Service
801 Roberts Way
Kennett Square
,
PA
19348
United States
Office of Supervisory Jurisdiction: Washington, DC Metro