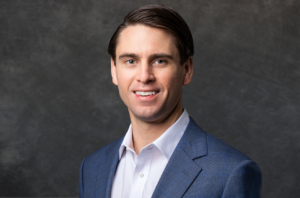 Chandler Kohn
Principal
[email protected]
Highlights
Accenture<br />
Highlights
Capstone Financial Group<br />
Industry Expertise
Automotive Aftermarket
Industry Expertise
Autotech
Prior Deal Experience
Competition Specialties

Various Autotech Deals
Industry groups
Chandler Kohn, a FOCUS Principal, boasts nearly a decade of experience in management consulting and investment banking projects spanning the automotive aftermarket and autotech sectors, as well as the energy sector.
Before joining FOCUS in 2023, Mr. Kohn served as vice president of investment banking at Capstone Financial Group, an investment bank specializing in the automotive aftermarket and autotech. Mr. Kohn's clients included automotive wholesale distributors, e-commerce dealers, and various parts suppliers. He has also supported late-stage LiDAR (light detection and radar) startups racing to secure a position as an L3+ autonomous driving supplier, companies pioneering DC fast charging infrastructure robots, software-driven teams developing advanced touch technology capabilities for the "cockpit of the future," and those applying advanced artificial intelligence and machine learning to detect impairment in fleet drivers.
Mr. Kohn's consulting background was primarily directed to gas and power trading shops seeking to improve their financial and physical energy trading and risk management capabilities.
Mr. Kohn holds a Bachelor of Science degree in Business Administration from the College of Charleston and a Master of Science degree in Finance from Tulane University.
Contact Information
Chandler Kohn
Principal