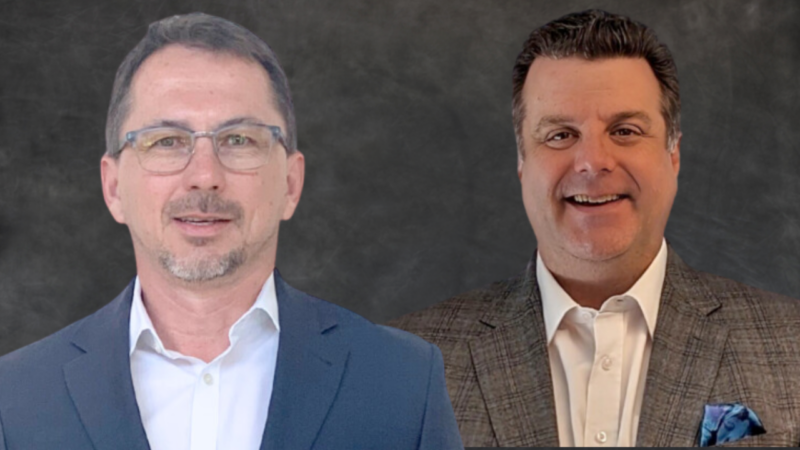 FOCUS Investment Banking Welcomes New Managing Directors, Expanding Southeast and Midwest Presence
Washington, DC, (August 15, 2023) – FOCUS Investment Banking ("FOCUS"), a national middle market investment banking firm providing merger, acquisition, divestiture and corporate finance services, announced today that it has added two new managing directors, Mike McCraw and William R. ("Bill") Snow. The additions of Mr. McCraw and Mr. Snow in Birmingham, AL and Chicago, IL, respectively, will support FOCUS's efforts in broadening its reach across the Southeast and Midwest.
Mr. McCraw has over 30 years experience serving clients with mergers & acquisitions, advisory services, and business consulting, in addition to starting two businesses of his own and serving as a private company executive. He will be joining the Food & Beverage and Business Services groups. Prior to joining FOCUS, he led the Consumer Team at Founders Investment Banking. While there, Mr. McCraw helped launch a well-attended annual educational and networking event called the Multi-Unit Summit, bringing together top brand and industry leaders in a relaxed, high-quality environment. Mr. McCraw has also served as CFO for several multi-unit companies. In addition, Mr. McCraw started and led the Outsourced Services Practice Group at Warren Averett, one of the largest CPA firms in the Southeast.
Before Warren Averett, Mr. McCraw co-founded and served as managing principal of the Birmingham office of a regional CPA and consulting firm.  He also started and helped lead a lower middle market private capital group focused on adding value alongside successful entrepreneurs. Mr. McCraw has served as CFO/COO of a regional construction sub-contractor, CFO of a manufacturing company and Controller at two leading hospitals.
Mr. Snow is an experienced M&A professional with over 30 years of professional experience, including almost two decades as an investment banker, and will join the Advanced Manufacturing and Business Services groups. His work includes business sales and capital raises for middle-market companies as well as buy-side services for acquirers seeking middle-market companies. Mr. Snow's clients have included water works manufacturers and value-added distributors as well as firms focusing on packaging, medical supplies and equipment, automotive parts, drink dispensing equipment, security, apparel, refined fuels, and more.
Prior to joining FOCUS, Mr. Snow worked as a Managing Director for Jordan Knauff & Company, where he specialized in helping owners and executives raise capital for acquiring companies, divisions, business units, or product lines with revenues between $10 million and $300 million.
Mr. Snow has written articles for magazines and online sources, and has authored numerous books, including Mergers & Acquisitions For Dummies (Wiley). He has presented at universities including Northwestern University, DePaul University, the Kent College of Law at the Illinois Institute of Technology, and Harvard Business School. He has also spoken before the Thomson Reuters Midwestern M&A/Private Equity Forum, J.P. Morgan Chase, Huntington Bank, Ice Miller, the Illinois CPA Society, and the University Club of Chicago.
"Adding Mike and Bill to our team at FOCUS continues to expand both our geographic coverage across the US as well as add excellent industry expertise in areas important to both FOCUS and our business partners." commented Rick Thomas, FOCUS Investment Banking CEO. "We are fortunate to continue to have the highest quality people in the industry join our team."