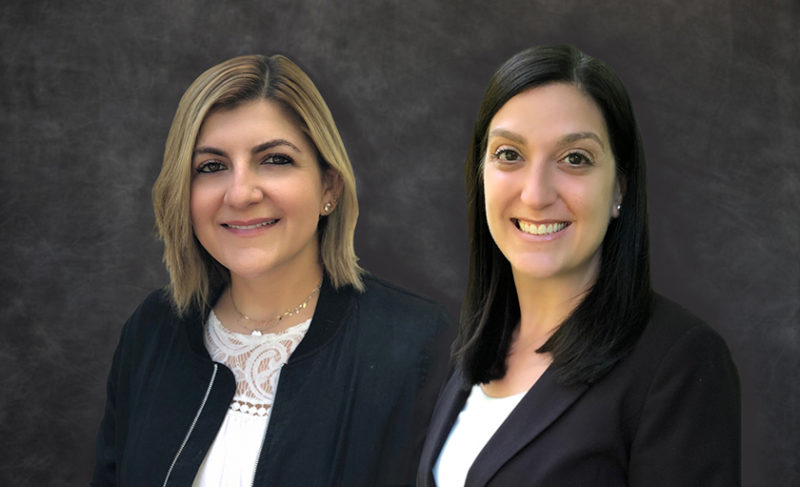 FOCUS Investment Banking Strengthens Team With New Marketing Leadership
Washington, DC, (May 17, 2021) — FOCUS Investment Banking, a national middle market investment banking firm providing merger, acquisition, divestiture, and corporate finance services, announced today that Kahla Cooper and Amanda Damato have joined the firm as Director of Marketing and Marketing Manager, respectively.
"As FOCUS continues its substantial growth in terms of bankers, geographic coverage and key specializations, adding stronger marketing capabilities will significantly enhance our success," said Rick Thomas, FOCUS CEO. "It is important for FOCUS to clearly communicate our unique approach and experience over other investment banks in the middle market.  We are very fortunate to have both Kahla and Amanda as part of the team at FOCUS."
In her role as Director of Marketing, Cooper designs and implements the firm's overall marketing strategy. She works with each of the firm's industry team leaders to define programs to promote and brand FOCUS's suite of capabilities.
Prior to joining FOCUS, Cooper worked for a boutique asset manager, where she was responsible for executing the RFP process for the sales team. She also provided strategic support for investor and prospect deliverables. Before that she worked at Alexander Group, a sales management consulting firm, supporting multiple industries with their overall go-to-market strategy. Based in Stamford, Connecticut, Cooper holds a B.S. degree from the University of Texas at Austin.
"I am privileged to be joining the amazing team at FOCUS. I look forward to leading the marketing transformation to grow the firm," Cooper said.
As Marketing Manager, Damato manages the launch of FOCUS communications and programs, including development, FINRA compliance and publication.  She works with FOCUS's lead bankers on the deal closing process, developing social media initiatives, email marketing campaigns, and other marketing needs.  Additionally, Damato coordinates with outside contractors providing design and content development, website management, and database administration.
Prior to joining FOCUS, Damato worked as a freelance marketing consultant, providing website landing page development, social media management, email marketing management, and design and development of marketing collateral. Before that she worked at Lincoln Technical Institute, an educational institution that provides certifications in various trades. Based in Chatham, New Jersey, Damato holds a B.A. from Fairleigh Dickinson University.
"I am thrilled to be joining the Marketing team at FOCUS.  Together, Kahla and I bring a wealth of knowledge and expertise to the firm and I am excited to become a contributor to the growth and success of FOCUS," Damato said.
About FOCUS Investment Banking
With more than three decades of experience, FOCUS Investment Banking is a trusted name in middle market M&A advisory services worldwide. Whether helping to sell, buy, or raise capital, FOCUS strives to maximize the value of every transaction for the benefit of its clients. Securities transactions conducted by FOCUS Securities LLC, an affiliated company, registered Broker Dealer member FINRA/SIPC. For more information, visit www.focusbankers.com.
Contact Information
Kahla Cooper
Director of Marketing
kahla.cooper@focusbankers.com
(203) 554-8585
Office of Supervisory Jurisdiction: Washington, DC Metro
Amanda Damato
Marketing Manager
(201) 400-0435
Amanda.damato@focusbankers.com
Office of Supervisory Jurisdiction: Washington, DC Metro