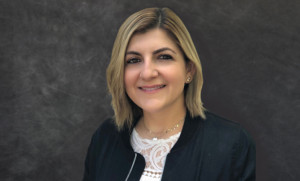 Amanda Damato
Marketing Manager
amanda.damato@focusbankers.com
Industry Expertise
IT Staffing and Solutions
Industry Expertise
Accounting
Industry Expertise
Real Estate
Industry Expertise
Educational Services
Amanda Damato is the Marketing Manager at FOCUS. In this role, Ms. Damato manages the launch of communications pieces and programs through the execution of efficient workflows which include development, FINRA compliance and publication.
Ms. Damato works with FOCUS' Lead Bankers on the deal closing process, developing social media initiatives, email marketing campaigns, and any other marketing needs.  Additionally, Ms. Damato coordinates with outside contractors providing design and content development, website management, and database  administration.
Prior to joining FOCUS, Ms. Damato worked as a Freelance Marketing Consultant providing all marketing needs to a variety of clients.  Work included: website landing page development, social media management, email marketing management, and design and development of marketing collateral.
Previously, Ms. Damato worked for Lincoln Tech, an educational institution which provided certifications in various trades including Automotive, Skilled Trades, Culinary, and Healthcare. Ms. Damato supported 22 campuses throughout the United States to increase student enrollment and manage the coordination of campus programs and events.
Earlier positions included a variety of marketing roles. Her primary responsibilities included managing all marketing initiatives for a variety of industries with a strong drive for high quality and customer satisfaction.
Based in Chatham, New Jersey, Ms. Damato holds a BA from Fairleigh Dickinson University.
Contact Information
Amanda Damato
Marketing Manager
17D Heritage Dr.
Chatham
,
NJ
07928
United States
Office of Supervisory Jurisdiction: Washington, DC Metro