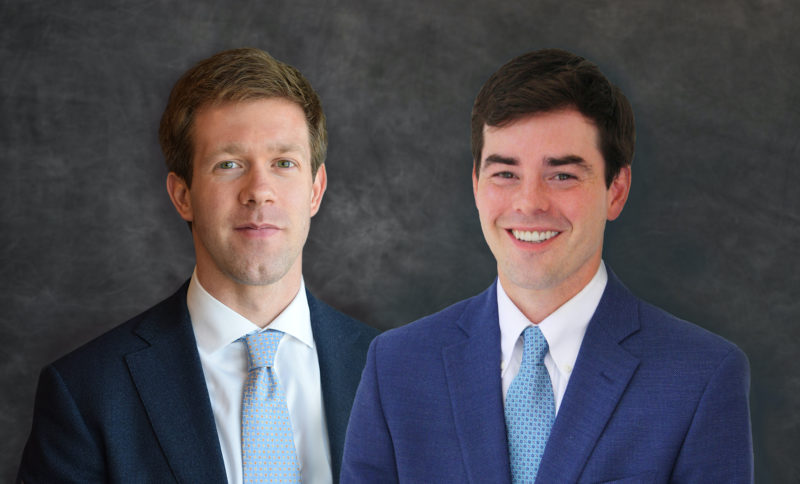 FOCUS Investment Banking Announces Merger of Physicians First to Enhance and Expand Healthcare Practice
Washington, DC, (May 10, 2021) – FOCUS Investment Banking ("FOCUS"), a national middle market investment banking firm providing merger, acquisition, divestiture and corporate finance services, announced today that Physicians First, a Nashville, Tennessee-based boutique investment banking firm focused on healthcare, has merged its practice into FOCUS. Physicians First founders Eric Yetter and Andy Snyder are joining FOCUS as Managing Directors. Yetter will lead the FOCUS Healthcare Team.
"Our clients value our healthcare expertise and disciplined execution process. We are excited to bring that value to FOCUS and leverage the firm's resources on future engagements," Yetter said.
Rick Thomas, FOCUS Investment Banking CEO explains, "We are thrilled to welcome Eric and Andy to our team at FOCUS. Their operating backgrounds in healthcare services provide an unprecedented level of intel to their clients. The addition of their team extends the FOCUS model of building industry practices based upon deep industry knowledge and expertise."
Snyder added, "We look forward to adding our healthcare services expertise to a first-class team. Joining FOCUS will enable us to provide enhanced resources and services to our clients while continuing to achieve excellent transaction outcomes."
Physicians First specializes in healthcare services, outsourced services, medical devices, and healthcare IT.  The firm has completed a variety of transactions, many with private equity firms and private equity-backed companies. Past clients include leading physician groups, healthcare facilities, and institutional healthcare investors. The firm completed nine deals in the last two years, including engagements with Eye Center of Texas, Vista Surgical Center, and Valley Eye Institute.
Before founding Physicians First, Yetter was a regional Vice President at Covenant Physician Partners (previously Covenant Surgical Partners), an acquirer and operator of ambulatory surgery centers and physician practices now backed by private equity firm KKR. Prior to Covenant, he held operating roles at Volkswagen Group of America and Brainlab, Inc., an image guided surgery company. While at Brainlab, Yetter worked with leading neurosurgeons to implement cutting edge technology and improve patient outcomes. He is an attorney and earned his J.D. and Bachelor of Science degrees from Vanderbilt University. Yetter is also a FINRA licensed investment banker.
Snyder has nine years of consulting, management, and M&A advisory experience in various healthcare areas. He has significant experience advising physicians in medical practice and surgery center transactions, with a specialization in ophthalmology, gastroenterology, dermatology, and orthopedics. Snyder began his healthcare career at Covenant Physician Partners, where he served as Director of Operations. He received his Bachelor of Arts degree from the University of Virginia and is currently an M.B.A. candidate at the Owen Graduate School of Management at Vanderbilt. He is a FINRA licensed investment banker.