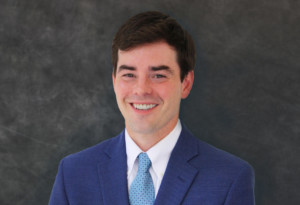 Andy Snyder
Managing Director
andy.snyder@focusbankers.com
Highlights
Managing Director, Physicians First
Highlights
Director of Operations, Covenant Physician Partners
Industry Expertise
Healthcare Services
Industry Expertise
Physician Practices
Industry Expertise
Behavioral Health
Industry Expertise
Home Health and Hospice
Industry Expertise
Outsourced Services
Industry Expertise
Medical Devices
Industry Expertise
Healthcare IT
Prior Deal Experience
Eye Center of Texas
Valley Eye Institute
CWC Emergent Care Center
Vista Surgical Center
Rosenbaum Eye & Laser Center
Olympia Eye Clinic
Carroll Vision Center
Virginia Beach Eye Center
Complete Women Care
VBEC Surgery Center
Carroll County Surgery Center
Olympia Eye Surgery Center
Center for Total EyeCare
CWC Surgical Center
Valley Eye Surgery Center
McCoy Vision Center
Industry groups
Andy Snyder, a FOCUS Managing Director, has nine years of consulting, management, and M&A advisory experience among various healthcare positions. He has significant experience advising physicians in medical practice and surgery center transactions – including the specialties of ophthalmology, gastroenterology, dermatology, and orthopedics. His current practice includes healthcare services, outsourced services, medical devices, and healthcare IT.
Prior to joining FOCUS, Andy served as Managing Director and Physicians First, a boutique investment banking firm located in Nashville, TN. He completed a variety of healthcare transactions, many with private equity firms and PE-backed companies. In this role, he was responsible for business development and deal execution. His past clients include leading physician groups, healthcare facilities, and institutional healthcare investors.
Andy began his healthcare career at Covenant Physician Partners (previously Covenant Surgical Partners) where he was promoted to Director of Operations. Covenant is a physician services company that acquires and operates ambulatory surgery centers and physician practices. The company also built and operated an outsourced pathology laboratory, an anesthesia business, and revenue cycle management company.
Andy is registered with the Financial Industry Regulatory Authority (FINRA) as an Investment Banking Representative (Series 79 and 63). Based in Nashville, Tennessee, Andy is an M.B.A. Candidate at Vanderbilt University and received his B.A. from The University of Virginia.
Contact Information
Andy Snyder
Managing Director
40 Burton Hills Blvd.
Suite 200
Nashville
,
TN
37215
United States
Office of Supervisory Jurisdiction: Atlanta, Georgia