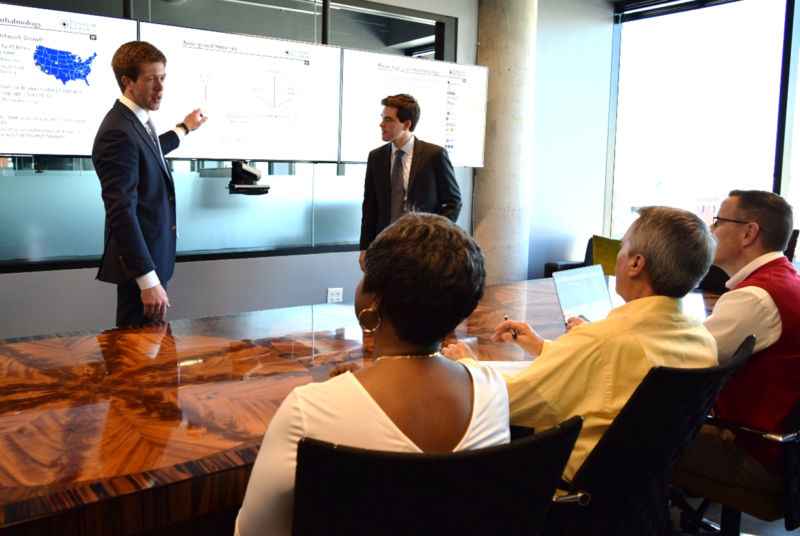 FOCUS Healthcare Team was one of the Most Active Investment Banking Groups – 2020 Ophthalmology Deals
Our research on ophthalmology transactions in 2020 showed that roughly half of seller groups were represented by an investment banker or M&A advisor. Of those unrepresented, most were small one- and two-physician groups. Approximately 70% of groups with five or more physicians used a sell side advisor.
Members of the FOCUS Healthcare Team were one of the most active sell-side investment banking groups in the United States overall, working on five different ophthalmology transactions.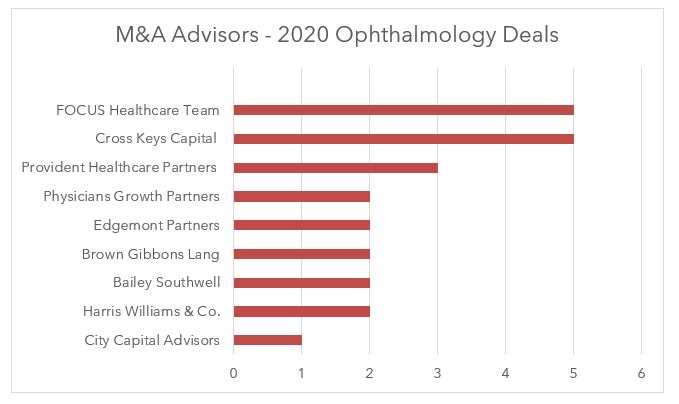 To learn more about our healthcare investment banking services or to discuss your specific situation with no obligation please feel free to call. We are happy to share our knowledge and help you understand your options. All conversations are strictly confidential.
FOCUS Managing Director and Healthcare Team Leader
Direct: 615-477-4741