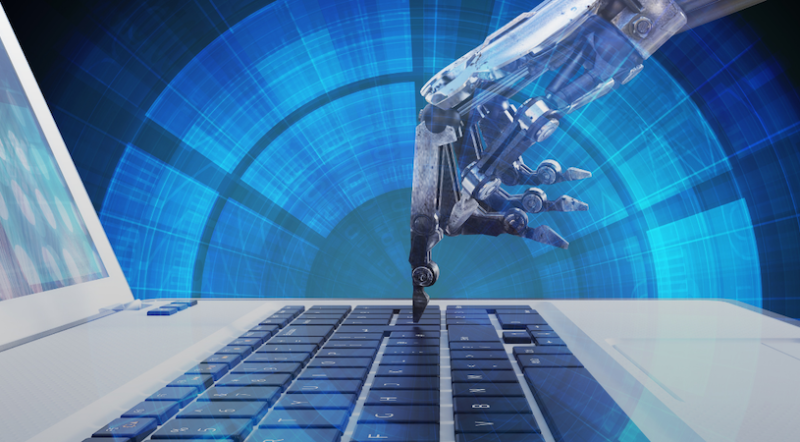 Venture Capital Invades Precision Metalworking
Once in a great while something comes along that has the potential to change everything. We think that day may have come in precision metalworking.
On April 1 Hadrian Automation, a Hawthorne, California-based startup, announced it had raised $90 million to build its second fully-automated factory in nearby Torrance to build parts for the aerospace and defense industries, and said it hoped to have the plant up and running by August. That financing came on top of $36 million it raised at the beginning of the year.
What's particularly interesting about the new fund raising —beyond the fact that Hadrian is planning to create a fully-automated parts factory—is that it was co-led by Andreessen Horowitz, the big Silicon Valley venture capital firm that helped finance Airbnb, Facebook, Instagram, Lyft, and dozens of other companies in their early stages. In addition, one of its partners, Katherine Boyle, was named to Hadrian's board. Brandon Reeves, a partner at Lux Capital, which was involved in both financings, was also named to the board.
For a big, well-known VC firm like Andreessen Horowitz to suddenly take an interest in reinventing machining should be a major wake-up call to a lot of people in the industry, from small family-owned shops to larger firms. Competition and consolidation in the business are about to get a lot more intense.
Indeed, Boyle told CNBC in March that the current supply chain in the aerospace industry, which depends on "thousands of mom-and-pop machine shops" across the country, is one of the things Hadrian wants to upset. "Hardware and aerospace companies often complain about this," she noted, and the companies are trying to do something about it.
VC firms typically don't invest in manufacturing, mainly because there aren't a lot of manufacturing startups to finance. Plus it's too capital-intensive. And make no mistake, automated manufacturing is going to take a lot of capital. But to the extent that automated manufacturing succeeds in the aerospace and defense industries, that will have an impact on all existing machinery companies.
Indeed, we don't think it's too much of an exaggeration to say that what Hadrian is planning to do—build "the "planet's most efficient factory," in the company's words—could do to precision metalworking what Tesla has done in automotive, which is to disrupt the entire industry and make traditional manufacturers change the way they operate and the products they produce.
Limited human involvement
According to CNBC, "Hadrian wants to create factories that can automatically manufacture parts for rockets, satellites, jets and drones at a rapid pace with limited human interference. "
CEO Christopher Power told the network that "we're not setting up factories that are like manufacturing lines—we're building an abstract factory that you can drop any part into and it comes out the other side. As long as it fits within a certain size or certain material that we support, we can make anything within that."
Hadrian says "America's space and defense industry is bottlenecked by the capacity of a network of owner-operated machine shops that produce precision metal components," according to its website. To bypass that supply chain, it is "building a series of highly automated precision component factories across the U.S. to enable space and defense manufacturers get parts 10x faster and halve the cost of making rockets, satellites, jets and drones." It says it can deliver "flight-grade machined parts in 5-21 days, depending on complexity and coatings/outside processes."
Bringing the future forward
We think the Hadrian news—which many of our manufacturing clients may not have heard about yet—has major implications far beyond the aerospace industry, affecting machine shops that manufacture all manner of parts for all types of businesses using all types of materials. Indeed, Hadrian says it "will accelerate the entire advanced manufacturing sector and bring the future forward, faster," by "delivering parts in less time, on time, every time."
While some aspects of the current manufacturing process are already automated, the industry still depends on skilled machinists—unfortunately, a rapidly disappearing breed. A CNC machine, a basic component of the modern machine shop, is basically a robot, but it still requires a lot of monitoring by a human. We have been anticipating that one of these days the digital world will find a way to eliminate a lot of that tending, but believed it was still a ways off. The Hadrian news may indicate that that day may have already arrived.
Hadrian's approach also addresses the rising shortage of skilled machinists, many of whom are approaching retirement age. CEO Power told CNBC that the company has hired people "from Chick-Fil-A or Walmart, with no prior experience manufacturing parts," but are "making spaceflight hardware within 30 days of joining Hadrian."
What Hadrian is trying to accomplish is exactly what Tesla has done in the auto industry. Tesla basically reinvented products to make them more manufacturable— "The factory is the product," according to CEO Elon Musk—and with fewer parts to boot. Due to Tesla's success, the traditional automotive business is at risk, including the thousands of manufacturers that make parts for gasoline-powered cars but may not be equipped to make parts for Tesla or other electric vehicle makers.
Hadrian is still small. The company had six employees less than a year ago and 40 people now, which it expects to triple by end of this year once the new plant is operational, according to dot.LA. But that doesn't mean machine shop owners should dismiss the threat it poses.
If you're a machine shop owner and want to remain in business, you have to ask yourself if you can compete in this new environment. To do so, you are going to have to learn to do things that are maybe way beyond anything you've ever been trained to think about. But if you can't make the investment or don't want to make the effort, now is the time to seriously consider your options.