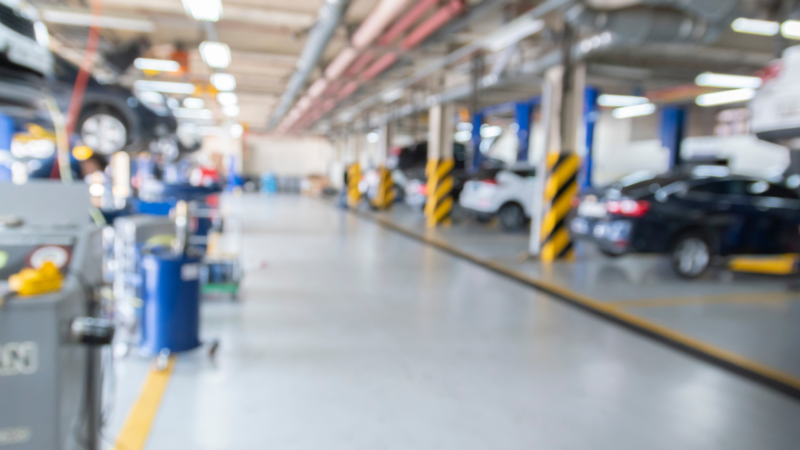 The Benefits of a Monday Through Friday Week
Darren McLea was perplexed. As the third-generation general manager of his family's five tire stores in Sonoma County, Calif., he was feeling the pressure to open his company, McLea's Tire, on Sundays. But he was already struggling to staff his high-volume stores the six days they were already open.
Darren was increasingly preoccupied with scheduling. He was constantly rotating "sales floaters" between the stores and customers saw a rotating cast of unfamiliar faces.
In trying to make a Sunday schedule work, he thought, "What if I just scratched out Saturdays?" This "ah-ha moment" showed him that all five stores could be fully staffed with a consistent team on the sales counter Monday through Friday and that over time, he could reduce headcount by eight to 10 floaters across the organization.
But what about the stores' technicians? Looking into the schedule at his highest-volume store, Darren saw four techs were there for eight hours a day, five days a week, for 160 total hours and on one day, he had five techs for eight hours or 40 total tech hours. His total tech hours for the six-day schedule equaled 200.
But if he closed the store on Saturdays, he'd have five techs there for five full days for the same total tech hours. By his calculation, productive capacity just increased by 25% during the weekdays by having all five techs work only Monday through Friday.
Next, in analyzing Saturday tickets, Darren found that a lot of the work was spillover from Friday. Many vehicles were simply picked up and paid for on Saturdays. He also noted that his stores were frequently short-staffed on Saturdays and sourcing parts that day was more challenging, as well.
Knowing that he was onto something, Darren wrote a proposal that convinced his family to try Monday through Friday, with one tweak. With the five stores each located about five miles apart running north to south along Highway 101, they decided to have their three highest-volume stores open Monday through Friday and the remaining two open five days, from Tuesday through Saturday.
This way, customers who needed Saturday service could be directed to a fully staffed store just a short drive away. (Phones rolled over to the nearest open store and signage directed customers to the location.)
To publicize the new hours, McLea's Tire issued a press release and got the word out to their customers in the stores. Customer response was overwhelmingly positive when the new schedule was explained. The first year they tried it — in 2017 — store revenues were stable, but profits were up. McLea's Tire then proceeded to hit historic annual sales growth rates every year at substantially higher profits.
Besides better financial performance, there were other benefits from the new schedule at McLea's Tire. Employee morale improved and that spilled over into higher quality and customer satisfaction. Scheduling frustration vanished. Hiring and retention got better. Guaranteeing back-to-back days o — mostly on weekends — was a clear differentiator.
Quality of life improved for everyone at McLea's Tire, including Darren. His stressful job got easier, and he had more time to focus on other business improvements. He believes that with a fully staffed, Monday through Friday store, McLea's Tire — which was acquired by AAA Northern California, Nevada & Utah last December — can serve more customers, give better service, have higher tickets, improve teamwork and attract better quality employees.
I'm thinking that there must be something about the retail tire business that makes owners want to be open six to seven days a week, despite breaking even or losing money many of those days.
The logic must be, "We won't have our 'A-team' there, but we'll bust some tires, help meet our annual unit quota, get the back-end rebates and hopefully cover some overhead."
Contrast tire dealers with pure auto service retailers. One tends to see Monday through Friday schedules more often with full-service repair operations that don't sell tires. One of the largest of these is Christian Brothers Automotive, which has 241 franchised locations.
A faith-based business, Christian Brothers Automotive believes that supporting the quality of life for franchisees, employees and their families is important. The company switched to a Monday through Friday schedule soon after it was founded by Mark Carr in 1982.
Christian Brothers uses the Monday through Friday work week as a recruitment tool for both franchisees and employees. It's a differentiator for their franchise model and technicians love it. Employees don't get worn out and Christian Brothers believes if employees are happy, then customers will be happy.
And the schedule has not noticeably impacted revenue. Forty-five percent of Christian Brothers franchisees boast annual revenues of more than $2 million in their nine-to-10 bay stores. (Remember, most of those stores don't sell any tires.)
To make it easier for customers, Christian Brothers has always offered free shuttle rides for those needing pick-up and drop-off service and they also now pay for Uber and Lyft rides. Christian Brothers Automotive has a two-year backlog of franchisees waiting for new locations. They must be doing something right.
So has consumer behavior shifted to where Monday through Friday is now more acceptable at tire dealerships? Look at all of the empty office buildings everywhere. The COVID-19 pandemic has demonstrated that certain employees can work remotely and be more productive than being stuck all day in a cubicle after a long, grueling commute. Working from home, employees are putting in more hours and are happier doing so.
Recent surveys indicate 75% of employees don't want to go back to the office full-time. If you saw your employees working longer hours for the same pay, getting more done and being happier, why would you want to change that? And why would you want to own or lease all of that expensive office space anymore?
The trade-off is that employees now have more control over how and when they put in those longer hours and they deserve more freedom to take care of personal chores, like getting new tires during the week. Many don't want to spend their weekend time at tire stores. Perhaps Monday through Friday is preferred now?
We all know tire dealers are having a difficult time attracting and retaining good employees. Perhaps a scheduling change might help you with this.
If you don't want to just dive right in, start with a simple survey of your customers visiting on weekends.(Get 100 survey results and it's statistically significant.)
Also, analyze those Saturday and Sunday tickets and start keeping a Saturday/Sunday P&L by store. You might be encouraged to test this. Ultimately, your success with Monday through Friday might depend on the particular demographics surrounding each of your stores. It may not be right for every store that you have, but I bet it will be good for some.