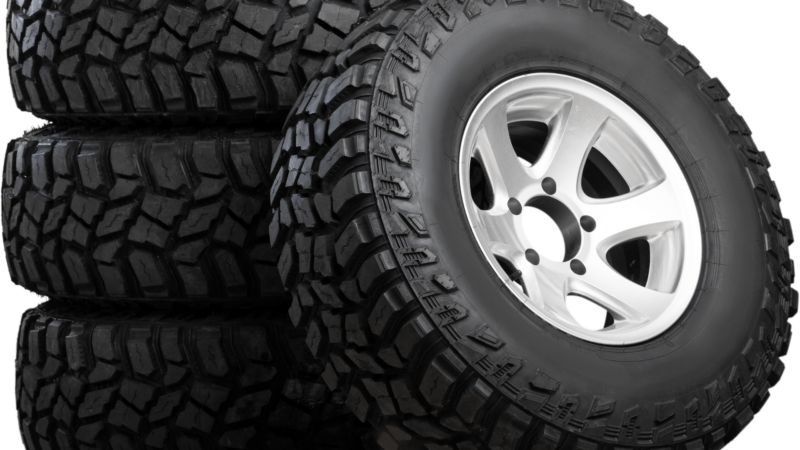 TBC's Strategic Shift: Embracing Franchising for Growth
In another significant move in the automotive aftermarket, TBC announced its decision to sell off assets to Mavis Discount Tire and shift its focus towards franchising, wholesaling and distribution. TBC is looking to capitalize on its strengths and streamline operations by partnering with franchisees; a move that is seen as a strategic decision to focus on its core competency, aligning its business strategy with industry trends. Mavis, on the other hand, continues its impressive growth trajectory via acquisitions.
TBC's history includes notable milestones and key individuals who contributed to its success. Larry Day, a former employee of Monro and Firestone, played a crucial role in expanding the company-owned stores and acquiring franchises such as Midas and Carol Tire. However, these developments suggest a change in TBC's approach.
Streamlining Operations:
While the Big O franchise stores proved to be lucrative, the performance of the NTB stores must have raised questions about the company's focus, which highlights the apparent shift in enthusiasm for company owned stores. The divestiture highlights the importance TBC has put on leveraging strengths rather than attempting to excel in every aspect of the business. TBC has been actively exploring franchising opportunities for its NTB stores; over the years, the company has converted several NTB locations into Big O franchise locations, selling mostly to capable franchisees, such as Leeds West, to take over these stores and maintain their growth trajectory.
This strategy has been successful in certain regions, such as the Northeast, where Mavis Tire acquired 112 NTB stores in 2020. It is easy to assume that there were ongoing discussions between TBC and Mavis since then, likely revolving around further store acquisitions and long-term supply agreements. The shift towards franchising will allow TBC to optimize its business model while Mavis benefits from the economies of scale from hundreds of new locations.
Motivations for TBC:
Perhaps TBC's management gradually became less inclined towards company-owned stores, finding franchising to be a simpler and more profitable venture. This led TBC to make a crucial decision regarding its future direction. This reminds me of Monro's recent decision to divest its wholesale operations to ATD, establish a supply agreement, and focus on its retail footprint. They decided to stick to a model they excel in, leverage the strengths in their business model and strengthen their vendor relationships via a supply agreement.
Prior to its decision to divest, I make the assumption that TBC's management engaged investment banks to assess the value of their assets and assist in providing strategic options moving forward. The goal would be to present reasonable options to TBC's board of directors and vote on the best path forward.
Perhaps the company leaders and the board found franchising and distribution to be an easier and more profitable venture, or that they had their hand in too many verticals. Eventually, TBC reached a crossroads and had to decide: should they remain in the business of company-owned stores or transition fully into franchising and distribution?
Overall, TBC's move reflects a strategic decision to optimize operations and tap into the growth opportunities presented by this business model. By focusing on its strengths and partnering with franchisees, TBC will position itself for long-term success in the automotive services industry.
Motivations for Mavis:
TBC's strategic shift marks a turning point in its business model, emphasizing its core strengths in distribution and tire manufacturing while leaving operational aspects to franchisees. For Mavis, the opposite is true; they doubled down on what has made them successful. The success of this venture hinges on Mavis's ability to make the acquired stores profitable. However, with its expertise and growth trajectory, it seems well-prepared to take on the challenge.
Mavis Tire has experienced significant growth, attracting investments due to its proven ability to scale. Acquiring the company-owned stores from TBC contributes to Mavis Tire's rapid expansion plans and establishes a stronghold as one of, if not the largest, retailer in the country.
From Mavis' perspective, this acquisition is a no-brainer. While we never know the specifics of the transaction, we know that the economies of scale will be significant for Mavis. As most of the readers know, purchasing power is one of the key drivers of profitably in the industry; adding several hundred locations will only strengthen Mavis' ability to negotiate pricing and manufacturer programs.
Other Considerations:
While I cannot confirm whether government approval would be necessary for this transaction, given the fragmented nature and size of the industry, it's unlikely to pose a significant obstacle to complete the transaction. These types of deals rarely announce and close at the same time, and each side likely has dozens of professionals guiding them through the process of transition and closing.
Private equity firms find these the automotive tire and service industry appealing due to its recession-resistant nature, dependable cash flow, scalability and the potential for substantial returns when managed effectively.
The automotive aftermarket will continue to see this type of disruption in the coming years. If the last few years have taught us anything, it is that business owners need to focus on their strengths and diversify only when and where appropriate. I have come across too many tire and service dealers that have their hands in multiple business models (retail, wholesale, e-commerce, wheels, and customization) and they are unable to maximize profits of each division on its own. Taking the playbook and understanding the thought processes of these large organizations is a prudent approach for many dealers.
This article was also published on Tire Business.
Giorgio Andonian is a Managing Director in FOCUS Investment Banking's Auto Aftermarket Group. With a lifetime spent in is family's automotive business, he now advises and assists privately held middle market auto aftermarket companies with mergers and acquisitions. Contact Giorgio at [email protected].