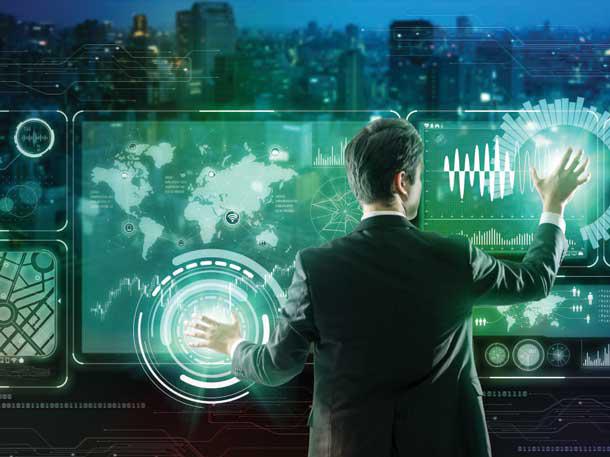 ServiceNow Partners: A Hot M&A Market
One of the hottest areas for M&A in the managed services provider (MSP) sector is the ServiceNow Partner market. According to CHANNELe2e, there have been no less than 46 mergers and acquisitions of ServiceNow Partners since August 2015, with 38 of them since 2018 and 28 since the beginning of 2020, shortly before ServiceNow announced the expansion of its Partner program. We expect consolidation in this industry niche to continue through 2021 and beyond based on last year's strong M&A activity.
ServiceNow calls itself the leading digital workflow company "that makes work, work better for people." Its cloud‑based platform and solutions are used by more than 6,200 enterprise customers worldwide, including 80% of the Fortune 500. The company has emerged as the preferred IT service management (ITSM) platform for enterprise IT departments. According to a recent Morningstar report, the software company controls about 40% of the $3.5 billion ITSM market, which is expected to grow 20% annually over the next several years.
ServiceNow expects its Partners to be a significant source of that growth, which has fueled M&A interest in this sector recently. And the Partner universe is huge—the company's website lists more than 21,500 Partners.
ServiceNow's Partner program "enables companies to build, test, certify, and distribute apps and integrations" through a single mobile and web development platform, the company says. In order to become a Partner, companies must be certified by ServiceNow, a process that "ensures that apps and integrations have passed a rigorous set of interoperability, security, and performance test criteria," thus increasing trust in them. Once certified, Partners can immediately install and use apps and integrations that increase the value and utility of the Now Platform, which offers workflow automation, artificial intelligence, machine learning, performance analytics, and other services.
Five service categories
ServiceNow Partners offer services across a broad range of categories, each with its own implied value, business structure, and value creation opportunities from a buyer's perspective.
Implementation Services: Partners gain access to resources to help implement ServiceNow solutions. Partners are broken into multiple segments including overall level of status, technical certification of employees, and customer satisfaction ratings.
Products and Solutions Resales: Partners introduce the ServiceNow platform to their existing customers and hand off service delivery to a separate ServiceNow partner. Partners are typically IT services firms with no ServiceNow integration capabilities.
Outsourced or Managed Services: Members manage and/or operate the ServiceNow platform on behalf of their third-party clients. Partners generally create and operate their own distinct services in tandem with ServiceNow.
App Development and Integration: Partners enable companies to build, test, certify, and distribute apps and integrations for the Now Platform. Partners are traditionally independent software vendors, systems integrators, and other app developers.
Public Sector: Partners usually work with ServiceNow to deliver on active contracts, complete Requests-For-Proposals (RFPs), and develop coordinated strategies for growth that are designed to meet the unique needs and nature of business of public sector clients.
Strategic investors and private equity
Both strategic and private equity investors have taken notice of the opportunity to unlock additional value from ServiceNow Partners through acquisition. Motivations vary, but all buyers are after some form of new recurring revenue, capabilities, talent, or customers.
Multiples of revenue are still the dominant valuation determinant in this market, meaning size carries a significant premium if supported by other factors, including:
Profitability
Customer geography and industry verticals served
Recurring revenue
Capabilities and service offerings
In three recent transactions involving ServiceNow Partners which disclosed deal terms, the purchase price ranged from 0.5 times to 2.8 times trailing 12-month revenue. We expect to see rising multiples in at least the short term based on strong and sustained demand in the market.
No matter which category a ServiceNow Partner aligns with, demand for SMB ServiceNow partners is high. The market is extremely fragmented, and continued industry consolidation is highly likely. Whether looking to buy or sell, the ServiceNow Partner landscape is at an inflection point and firms on either side of the negotiating table should consider several evolving factors to maximize their time in the market.
---
To learn more about the ServiceNow market download the ServiceNow Market Insights whitepaper.