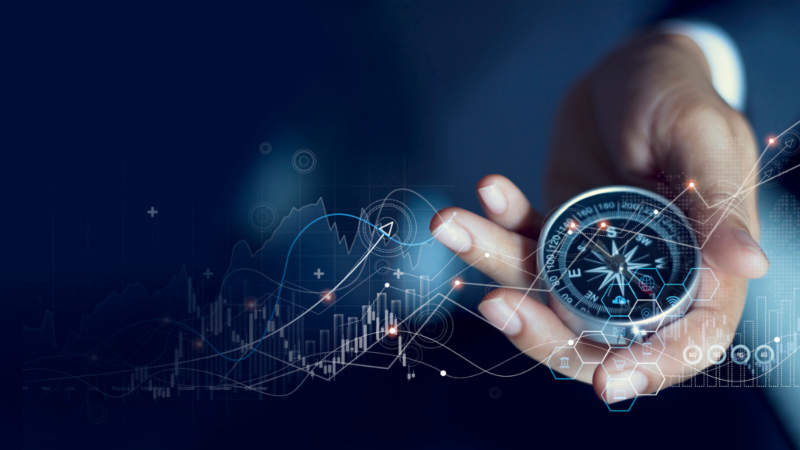 "Reinvent and Rebrand": Strategies Followed by a SaaS Company to Become M&A Ready
The Longwood Group (TLG), which I founded, started working with FOCUS Investment Banking over a decade ago providing advisory services to companies preparing for an exit. In 2022, TLG and FOCUS formalized a partnership to offer a flexible, targeted program (FOCUS Sale Prep Advisory or FSP) designed to help businesses get ready for a sale. FSP's mission is to work with clients to identify key sale readiness operational issues and in a disciplined collaborative process with the client leadership execute on practical, measurable, high impact activities to make concrete improvements in a reasonable time frame. This case study highlights how the partnership worked to maximize value for a records management software-as-a-service (SaaS) company which resulted in FOCUS initiating the transaction, assisting in the negotiation and acting as the exclusive financial advisor.
The Challenge
The Board of the SaaS records management company were dismayed that company revenues had consistently flatlined in recent years. At the same time, the market for records management SaaS companies was significantly growing and experiencing consolidation, producing high valuation M&A transactions. Investors decided selling was the best option and directed the company to maximize its value, with the goal to sell in 12-18 months.
The company retained TLG to help identify opportunities for performance improvements and to develop and implement a TLG-led action plan that included active collaboration with key stakeholders (the Chairman, CEO, and executive team) and retained consultative expertise in critical areas .
The first step of the process, an initial business assessment, surfaced four cross-disciplinary operational challenges that were restricting the Company's performance and thereby the Board's aspiration to sell the company, let alone for a price that would benefit shareholders. The graphic below summarizes the four key challenges:

The Solution
TLG used the same disciplined methodology that today enables FOCUS' Sale Preparation Service to help the company rapidly address its operating challenges and apply its resources to the highest-value initiatives to ready it for a successful sale process which in this case included:
Focusing 90% of the company's resources on the aviation maintenance records management market – which was analytically determined to be its best growth market opportunity
Hiring a CEO with deep SaaS experience, while focusing the prior CEO on aviation market business development where he excelled.
Adding a CTO with proven SaaS application and architectural expertise to upgrade processes and technologies to be current with market standards;
Renaming and rebranding the company and its web presence to align with the aviation market;
Implementing key product enhancements for the aviation market to accelerate business development and sales;
Securing a contract CFO to ready the business for due diligence and develop a robust business model and financial plan; and
Creating a retention plan for key employees.
The Results
So, what happened? The newly reinvented and rebranded company quickly achieved:

Within 18 months the company was acquired by a Fortune 20 aviation contractor for cash and terms that benefited the Board, shareholders, investors, and employees – a great result for all and an outcome that was highly unlikely 18 months prior. There were many foundational attributes the Company had achieved that were necessary but not sufficient for their successful sales. The TLG sale readiness process combined with the Company's leadership's active support, involvement and willingness to invest throughout was transformational and sufficient to affect a successful business outcome, their sale to a Fortune 20 aviation contractor, GE Aviation.
As a leading provider of sell-side advisory services to middle market companies we understand how to execute a successful transaction process and deliver maximum value for our clients. As part of that effort, we work hard to learn our clients' businesses and the markets they serve. Sometimes owners are ready to transact – but their businesses may not be, and that lack of readiness can lead to a failed outcome. FOCUS Sale Preparation (FSP) is designed look at all aspects of the company which might hinder a sale process or adversely affect the outcome.