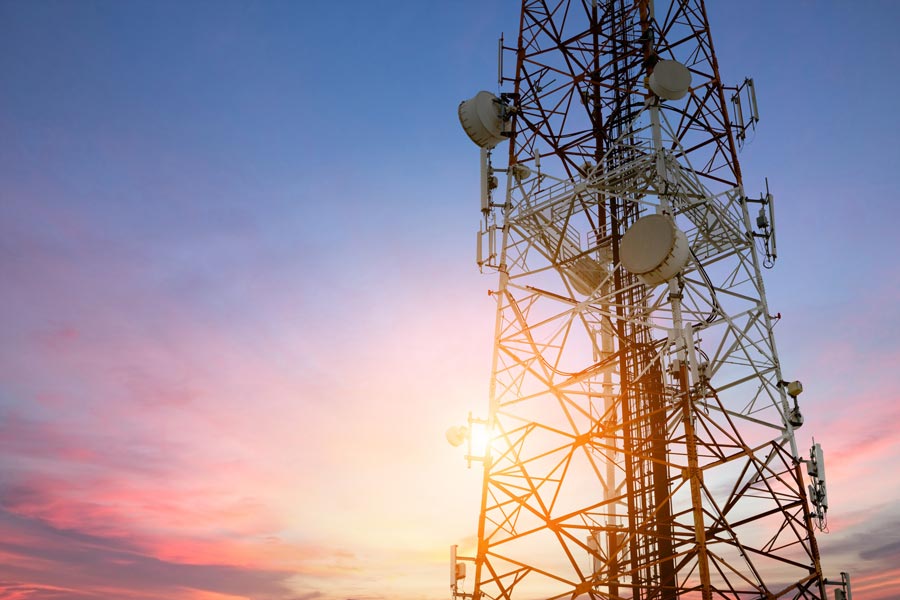 Playing the Trends in Middle Market Telecom
More than 20 years after the rise of the Internet and the advent of the modern telecommunications industry, telecommunications continues to be an extremely dynamic industry. With so many of the industry headlines centering around behemoth service providers such as AT&T and Verizon or tech giants like Ericsson or Google, it might appear the massive amount of industry consolidation has left little room for middle market telecommunication companies or their investors.
However, at FOCUS we believe that this is not the case. Not only is the telecom industry not the "dance of the elephants" that many believe, but one also could argue there has never been a better time for middle market telecom companies to build solid, sustainable businesses.
POSITIONING: THE BUILDING BLOCK FOR SUCCESS
With their limited resources, middle market telecom companies do not have the luxury of being able to go toe-to-toe with the industry giants. Instead, they must be nimble and position themselves to benefit from the megatrends that are changing the industry. These trends are outlined in Figure 1 below, and a brief description of each follows.
[Figure 1: Key Telecom Industry Trends]
Industry Trend
Description
Circuit
Packet

"Bursty" data traffic not suited to legacy circuit-switched networks
Packet technologies (IP/Ethernet) optimized for data, but create QoS issues

Wireline
Wireless

"Wireless is dominant access technology
Voice initially, but data is following
Likely to dominate all but highest bandwidth applications

Voice
Video

"Video has become a critical service for network operators"
Drives huge increases in bandwidth demand

Premise
Cloud

"Movement of applications and data to the cloud creates bandwidth demand
Provides telecom operators opportunity to "virtualize" network (SDN/NFV)

People
Things

"Wireless penetration 100%+ in many developed countries
"Still opportunity to connect billions of devices (the "Internet of Things")
The Migration from Circuit-Switched Technologies to Packet-Based Technologies
While this trend is already well underway, the impact of the transition to packet-based IP and Ethernet technologies has fundamentally changed Telecom. The efficiency of IP and Ethernet has proved critical to helping operators cope with increasing bandwidth demand.
Just as importantly, the consolidation of voice and data onto a single network has set the stage for telecom operators to expand into a variety of cloud-based services. Finally, the challenges of ensuring service quality and security on these next generation networks has created a host of opportunities for technology companies to help service providers solve these critical performance issues.
Wireless as the Dominant Access Network
The ubiquitous connectivity and convenience of wireless networks makes wireless the access medium of choice. This means that companies with significant exposure to the wireless industry are well positioned for growth. However, rapid growth in traffic that originates and terminates on wireless devices is by no means the death knell for traditional wireline networks.
Wireline networks are still critical for backhauling wireless traffic once it gets to the network edge, and in this respect the growth of wireless benefits wireline as well. Furthermore, wireless capacity constraints still make wireline networks the best alternative for very bandwidth intensive applications such as high definition video.
The Explosion of Video
To find the main culprit for the increasing bandwidth demands being placed on service provider networks look no further than the screen of your television or other connected device. Video now represents approximately two-thirds of all Internet traffic1, and this percentage continues to grow.
Not only is video a bandwidth intensive service, but its real-time nature also makes it very susceptible to network congestion and poor service quality. This creates a difficult quality of service challenge for network operators.
Transition from Premise-Based Infrastructure to Cloud-Based Infrastructure
The movement to cloud-based infrastructure has had a profound impact at all levels of the telecom value chain. On the service provider side, it has opened up new opportunities to offer cloud-based services to customers. It also has blurred the line between traditional telecom and IT as more and more service providers are offering hosted infrastructure and applications.
At the same time, telecom technology vendors are helping operators gain efficiencies by virtualizing their own network infrastructure. This process has begun to commoditize many of the hardware elements within networks and shifted value increasingly towards software. In addition, managing and monitoring these virtualized networks creates a whole new set of challenges that service providers must overcome.
Connecting People to Connecting Things
Wireless penetration in the developed world is nearing (and in some cases is already in excess of) 100 percent. This limits the prospects for additional growth in traditional wireless subscribers. However, as companies recognize the benefits of connecting devices, machine-to-machine and the "Internet of Things" are poised for dramatic growth.
Projections show the number of connected devices reaching 30 billion by 2020, roughly double the current number2. In fact, connected devices are expected to outnumber connections from PCs, tablets, and smartphones combined by 20173.
THE TAKEAWAY FOR THE MIDDLE MARKET INVESTOR
The changes sweeping the industry create a variety of market opportunities for middle market telecom companies. At FOCUS we segment the telecom industry into three broad areas (see Figure 2), and companies in all three areas have opportunities to position themselves to benefit from the overarching industry trends.
While companies continue to find new and innovative ways to position themselves in the market, FOCUS has identified a theme in each market segment where we believe middle market companies can have success.
[Figure 2: Telecom Industry Segmentation]
Segment
Description
Telecom Service Providers


Provide some combination of voice, data and video services
Can target residential customers, business customers or both
Includes incumbent providers, competitive carriers, wireless operators and cable operators

Telecom Technology


"Products are hardware and software related to networks and communications
Target markets can be service providers, enterprises or both

Telecom Business Services

"Provide a variety of support services to telecom service providers and/or enterprises
Includes a wide variety of services ranging from network engineering and construction to equipment distribution, equipment repair and logistics services
Telecom Services: The Rise of the "Asset Light" Provider
While the market continues to reward service providers that own large portions of their fiber network, we have also seen investors warm noticeably towards asset light providers that lease their underlying fiber network.  Many of the large network providers have realized they are not well equipped to directly serve small and medium enterprise customers, and are happy to serve this market segment on a wholesale basis.
This creates opportunities for middle market companies that can provide personalized services to small and mid-size companies. Furthermore, whereas asset light providers have historically been lower margin businesses, the ability of today's operators to push higher value services such as hosted PBX over their next generation IP networks can actually drive quite attractive returns.
Telecom Technology: (Niche) Software Eats the World
The move to software heavy networks, coupled with the increased efficiency of the software development process, creates a tremendous opportunity for smaller networking technology companies. There are certainly still opportunities for truly innovative companies to steal a march on the networking giants and be first to market with groundbreaking new technologies.
However, FOCUS also believes there are excellent opportunities for companies that employ the less risky strategy of identifying and attacking an underserved market niche. This niche may be underserved because it fulfills a highly specific need in the network, or it may serve a broader need but target smaller operators or businesses that fall under the radar screen of the large technology providers.
In the latter instance, technology providers can often benefit from the increasing willingness of smaller companies to purchase technology through software as a service model. This gives niche software providers the opportunity to build a highly attractive business based on a stream of high margin, recurring revenue.
Telecom Business Services: Supporting the Growth
As important enablers help service providers and enterprises implement new networking initiatives, the best positioned companies in this space are not surprisingly those that have skills and expertise directly relevant to the major telecom trends. The area of the Telecom Business Services space attracting significant interest of late is companies that are helping wireless operators expand their network coverage and capacity.
However, there also is substantial growth in fiber networks driven by traditional operators deploying fiber to the cell site and fiber to the home. We only expect this trend to accelerate as new market entrants such as Google overbuild incumbent networks with fiber in selected markets.
CONCLUSION: SIGNIFICANT OPPORTUNITIES IN MIDDLE MARKET TELECOM
Changes in the telecom industry are creating numerous opportunities for middle market telecom companies with the foresight to position themselves to benefit from the megatrends driving the industry. Furthermore, the industry offers a broad range of investment types ranging from high technology to basic services such as construction and engineering. This diversity creates opportunities for virtually every type of investor. At FOCUS, we are excited about the opportunities in middle market telecom and encourage middle market investors to look closely at opportunities in the sector.
1 Cisco Visual Networking Index published June 10, 2014
2 IDC Predictions 2015
3 BI Intelligence
ABOUT THE AUTHOR: Richard Pierce has more than 10 years of investment banking experience advising middle market clients on a variety of mergers and acquisitions and capital raising transactions. Mr. Pierce's primary emphasis has been on serving clients in the telecommunications industry. He can be reached at 

[email protected]

.