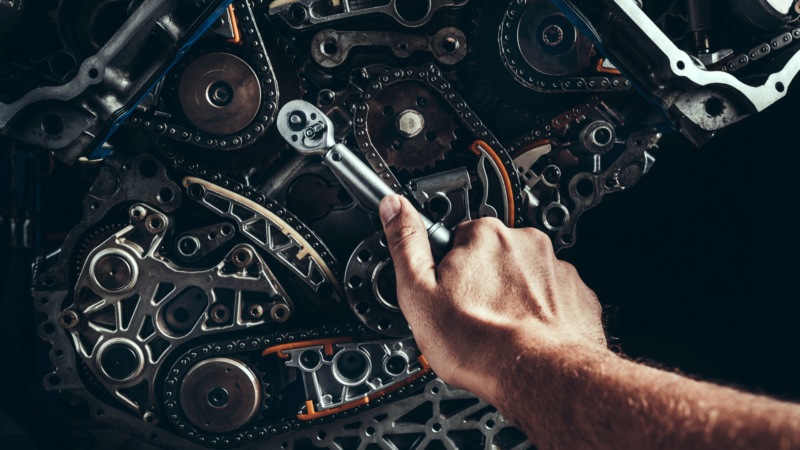 New Shifts in the shop-insurer-OEM dynamic
Early signs of adjustments in these relationships are reminiscent of earlier changes
The struggle between the collision repair industry and the insurance industry has no doubt been around since insurers paid out the first dollar to a shop. But just as the rapid expansion of direct repair programs (DRPs) in the 1980s and 1990s propelled much change in the industry, we're beginning to see a new type of shift — one that seems likely to increasingly impact the relationships between shops and insurers.
Here are a few things that signal the type of shift referenced above:
A series of industry surveys over the past year asked shops about what they are doing differently in response to changes to the economy. "We became certified by Ford and Subaru to try to increase the volume of work at our shop," the manager of a shop in Colorado responded last fall. "We are adding some equipment so we can add to our nine OEM certifications and reduce our DRP relationships," the manager of a shop in Texas said this past February.
Another survey of nearly 500 shops in 2018 found that about 20 percent said they had not participated in any DRPs in the past 12 months. The same survey in January of this year found that 30 percent responded the same.
One of the newer entrants to the list of growing multi-shop operators is Quality Collision Group, founded last fall with backing from the private equity firm Susquehanna Private Capital, that says it is "insurance-friendly," but will take an "OEM-centric approach," acquiring shops that it says share the company's focus on OEM certifications.
State Farm and The Hartford are among the insurance companies that have said they want to use their shop locators to share information with their policyholders about OEM shop certifications that each of their DRP shops may hold.
What change within the industry do all these things point toward? As the automakers work to improve the safety, comfort, convenience, reliability, and economics of owning one of their vehicles, changes in vehicle design are occurring even more rapidly. This has added to the pressure on automakers to make training and repair procedures more widely available in a timely manner. It also has automakers asking themselves: Who is going to fix our cars correctly to protect our customers and our brand?
The answer is only a very small percentage of repairers. That has most automakers cultivating a network of shops — beyond just their dealer-owned shops — equipped and trained to work on their vehicles. As telematics increasingly give automakers the ability to know immediately about crashes and to reach out to their customers, they have an opportunity to point those drivers toward their network of certified shops. Cars essentially refer themselves after an accident. And those certified shops may have some other distinct advantages over non-certified shops; in some cases, for example, they may be the only ones given the ability to purchase some of the needed structural replacement parts.
All of this has the potential to shake-up the existing dynamics between shops and insurers — and that's what we're starting to see happen already. As with the shift toward DRPs in the final two decades of the 1900s, this change isn't going to happen overnight. Automakers still have some distinct advantages as it happens.
That's why we're seeing more collision repair businesses shifting toward participating in more OEM certification programs and, often, fewer DRPs. The transition process is not without its challenges; meeting OEM expectations in terms of repair procedures and quality, while still meeting DRP pricing requirements, can be a tight rope. Generating the revenue to fund certification requirement isn't easy, although finding ways to keep more work — like ADAS calibrations — in-house rather than subletting can help boost the top and bottom line.
Still, in these early years of the transition, maintaining some mix of both DRPs and OEM certifications may be the best strategy for many collision repair businesses, although the two may differ on price and procedures.
If you are considering the sale or expansion of your collision repair shop or looking to raise capital, please contact us for a confidential conversation. FOCUS Investment Banking has a long and successful track record serving middle market firms in this industry.