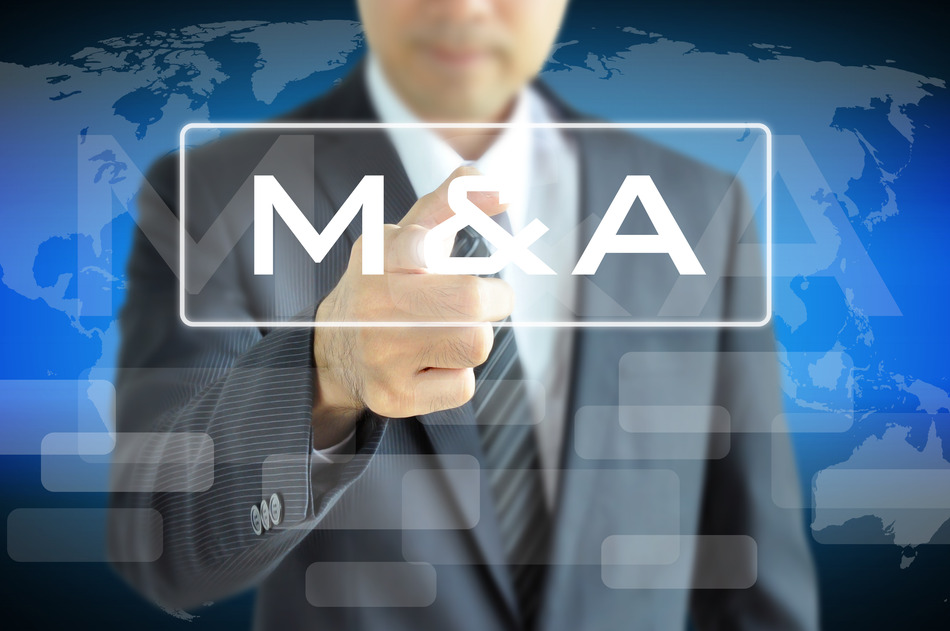 Mid-Year, Middle Market M&A May Be on Track to Deliver Rare Opportunities
The current year is full of firsts. In addition to the rare strawberry moon marking 2016's summer solstice, the "Brexit bounce" reverberating across U.S. markets, and unprecedented political uncertainty, an impressive number of authoritative sources envision a positive, active M&A market during the second half of the year.
"M&A will continue to thrive, despite the chaos and craziness and unpredictability of the political season," declared an article in Mergers & Acquisitions. "From a market standpoint, the Brexit crisis so far hasn't caused much damage… today's problems seem manageable and easily understood," observed The New York Times on July 3rd.
At the same time, new reports from PricewaterhouseCoopers, Ernst & Young Global, Symmetrical, and Firmex forecast relatively upbeat M&A activity in Q3 and Q4 2016:
Mid-Year Deals Outlook: Slow Start, But Still Active (PwC)
According to this report, a survey of U.S. CEOs found nearly 60 percent are planning to enter a new alliance, up from 44 percent in 2015. Also, "CEOs and business leaders will continue to look at M&A and other partnerships as a means to support growth, improve profitability, and secure long-term competitiveness."
"Dealmakers and executives are becoming more and more interested in JVs and strategic alliances as a strong alternative to pure M&A plays. These types of deals often provide lower risk and opportunity to get into new markets and defend against competitors and disruptors more quickly."
Buying and Bonding: Alliances Join M&A as Engines of Growth (Ernst & Young)
Like PwC, Ernst & Young notes alliances are joining M&A as a driver of growth. "As companies look for new sources of revenue and earnings amid a fast-changing industrial landscape, alliances — in addition to and sometimes in place of acquisitions — are becoming more attractive as growth vehicles."
"Forty percent of executives in this year's study are planning to enter alliances with other companies, including competitors, to help create value from underutilized assets and take advantage of the expertise and reach of others."
The report also states that 50 percent of companies expect to actively pursue acquisitions in the next 12 months. "The general shift is toward stability, suggesting that executives see the M&A market as strong and sustainable… Another spur to making deals is the need to respond positively to disruption and complexity… executives see the M&A market as strong and sustainable."
The Biggest M&A Deals So Far in 2016 And What They Reveal About the Mid-Market (Symmetrical)
"The number of megadeals is on the rise – the first quarter of 2016 alone saw some of the largest M&A deals in the past few years. This is telling of the mid-market sector too, as deals in this space continue to grow in number. At the mid-market level, dealmakers also expect to increase their number of acquisitions in 2016."
Mid-Market M&A: Deal Environment for Sellers (Firmex)
"After several years in which sellers could dictate terms, it has become a buyer's market in many sectors. And yet, selling opportunities will continue to arise. The question for sellers is: How can a company best position itself for sale in this environment?"
According to this report, "In the end, valuation is king when it comes time to sell. But achieving that optimal deal value – and closing the deal quickly – require a well-informed plan of attack…sellers of mid-market companies must convince buyers their company is differentiated and defensible; that there are attractive growth opportunities."
Deal Fundamentals Support a Positive M&A Market
As long as middle market executives continue to regard M&A as a means to earnings and revenue growth, they will continue to seek more substantial acquisitions. At the same time, executives are assessing a wider range of potential targets based upon sector convergence, technological and industrial innovations, and the digital revolution that is transforming the business environment.
"Executive confidence in the number and quality of acquisition opportunities, and in the likelihood of closing deals, remains supportive of a sustained positive M&A market. Deal pipelines remain robust, with a particularly strong outlook over the short term. There remains a solid sentiment for dealmaking." -- Ernst & Young