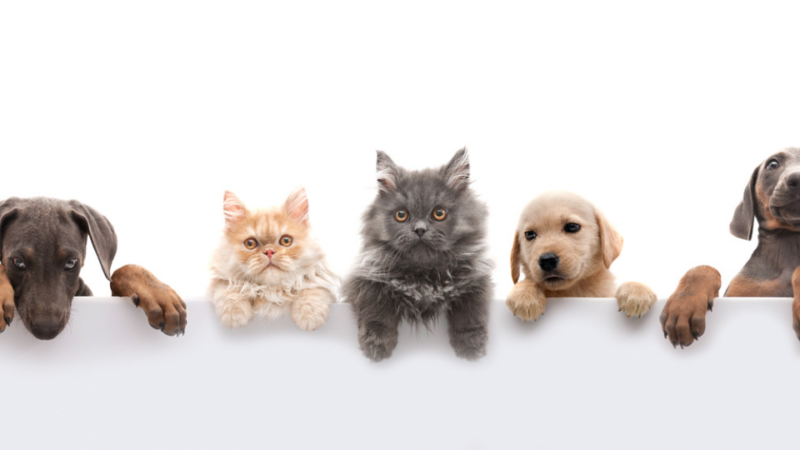 Mergers & Acquisitions in the Booming Pet Industry
Most people love pets…and most pet owners love to spoil them. That in a nutshell explains what's driving the booming pet business, and the associated surge in industry M&A.
Overview on the industry
Before 2019, more than two-thirds of U.S. households owned a pet, but that percentage has only grown since the pandemic, as more people adopted pets to alleviate some of the pressures of being cooped up in their homes. Many people were also moved by the large number of cats and dogs abandoned due to the economic shutdown, further increasing adoptions. And they're more than willing to treat their pets as any other member of the family, whether it's buying premium food, treats, grooming, medical care—or even Halloween costumes; Americans spent nearly half a billion dollars on pet costumes in 2021, up 18% from 2020.
What does this mean about the industry? The global pet care market is expected to grow from $223 billion in 2021 to $326 billion in 2028, a cumulative annual growth rate of 5.6%. And a recession isn't likely to dent those figures.
Just as pet industry sales have shown explosive growth, so has activity in mergers and acquisitions. M&A activity in the pet sector ramped up dramatically in 2021, with the number of transactions more than doubling to 169 from 76 in 2020 while the dollar value of those deals jumped to $121.2 billion from $93.3 billion.
What's driving all of this M&A activity?
Industry growth is an obvious reason, but there are other factors at play. Consumers are demanding more high-quality products and services for their pets, and companies are looking for ways to deliver that and differentiate themselves from their competitors. M&A can be a way to accomplish that.
The industry is also becoming more consolidated in many subsectors, such as veterinary & health, as private equity-backed rollups and large strategic investors use acquisitions to increase scale. This consolidation is making the industry more competitive, which in turn is leading to more M&A deals. The veterinary care subsector, for example, which accounts for about 30% percent of the global pet industry, saw a 157.1% year-over-year increase in transaction volume in 2021. Yet more than 80% of the veterinary market remains privately owned, which presents huge consolidation opportunities, just as an abundance of practice owners are considering a sale or retirement.
Private equity's role in the industry
PE buyers are extremely active in the pet space, accounting for 44.4% of deal activity in 2021. Financial buyers that became attracted to the sector when it proved to be recession-proof during the Great Recession have become even more enamored with the space.
FOCUS expects deal activity to continue at a strong pace, with premium transaction multiples being paid as new PE entrants look to add on to their platforms and more sellers look to capitalize on the favorable valuation environment. For the industry, it means that we can probably expect to see even more M&A deals in the years ahead.
The takeaway
The FOCUS white paper provides all the details. If you're the owner of a pet company that's considering selling, now might be a good time to explore your options.