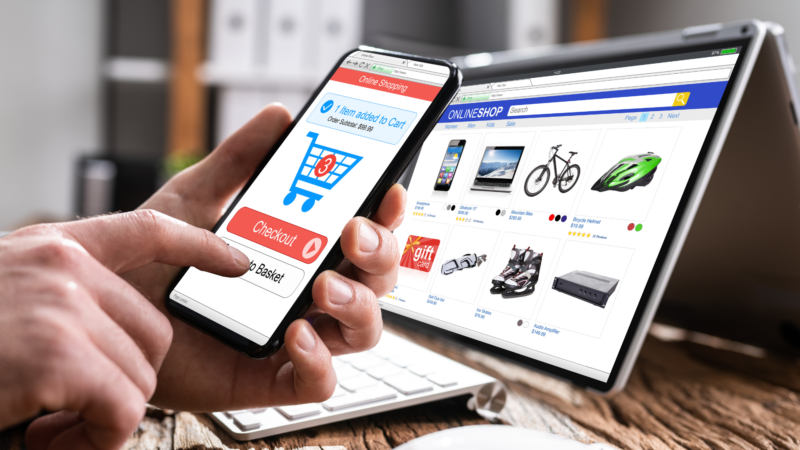 It's not all about Amazon anymore
Amazon may no longer be the only game in town when it comes to aggregators and the online retailers they acquire. Several recent deals by startup aggregators indicate that Shopify is the up-and-coming M&A e-commerce platform. This trend may suggest that demand for Fulfillment by Amazon (FBA) businesses has reached a saturation point and that competing platforms offer more opportunity.
Cases in point:
Opontia, an e-commerce aggregator that has raised $62 million in two investment rounds since its launch in June 2021, is planning to use the money to acquire small E-commerce brands outside the U.S. that use Amazon or Shopify. The company is initially targeting companies in Poland and Turkey that use either platform. Its long-term focus is on Eastern Europe, the Middle East and Africa.
According to TechCrunch, "unlike the more prominent players, Opontia pursues an omnichannel model instead of a singular model targeting primarily FBA businesses." Co-founder and co-CEO Manfred Meyer told the website that the company is "building a house of brands" that "focuses on marketplaces, website, Shopify and social commerce."
"What we're doing is building a setup where you can serve all the customers directly, not only on the Amazon marketplace," Meyer said. "We give the founder an attractive exit, while also giving them a share in the future growth in the profit of the brand as we scale them rapidly."
Per this article, the company is looking to acquire 20 more brands across Eastern and Central Europe and the Middle East over the next six months.
OpenStore recently raised $75 million to raise its valuation to $750 million just since its launch in March 2021. It's now "the leader in the Shopify ecosystem," one of its investors told Forbes. As of November, the Miami-based company had acquired about a dozen e-commerce merchants, ranging from jewelry to frozen food.
"OpenStore hopes to leverage its technology and superior resources to bolster the sales of the acquired product lines, eventually combining them under one e-commerce brand," Forbes said. "The merchants fully sell their business; they cash out completely." The company is headed by Keith Rabois, whom Forbes described as "a PayPal mafia member and the former COO of Square who also co-founded Opendoor, today a $13 billion market-cap business that similarly applies technology to automate flipping homes."
Jack Abraham, co-founder of Atomic, one of OpenStore's investors, told Forbes that "80% of surveyed smaller sellers on Shopify were open to acquisition."
The Stable, a Minneapolis-based consumer brand agency, in December acquired BVA and Zehner, two California-based agencies that specialize in direct-to-consumer retailers that sell on the Shopify platform.
"Founded in 2013, BVA's clients included Black Rifle Coffee, Chubbies, Red Bull, and Untuckit," the Minneapolis/St. Paul Business Journal reported. "Meanwhile, Zehner has launched over 100 Shopify sites for global brands such as Fiji Water, Johnson & Johnson, and Stamps.com."
"With these two acquisitions, we are now best positioned to help brands activate across all channels for where the world of retail is now and in the future," Chad Hetherington, CEO and Co-Founder of The Stable, said. The company now employs more than 500 people at its Minneapolis headquarters and several other cities. It also recently bought Walmart's consulting agency, The Retail Firm.
Ecommerce Brands "is one of the newest consumer brand aggregators to emerge in a crowded space and aims to integrate with Cart.com to support the backend needs of brands as they scale," TechCrunch also reported. The Atlanta-based company was launched in September 2021 and is headed by founder and CEO Mark Bickenbach, former business unit president of The Home Depot and CFO of its website, and board chairman Jim Jacobsen, former CEO of RTIC Outdoors and co-founder of Cart.com.
Ecommerce Brands "plans to acquire direct-to-consumer brands, integrate them on Cart.com and grow them in revenue and profitability, something that previously would have only been done on marketplaces," Bickenbach told the website.
"Direct-to-consumer brands are limited in a number of ways, including scaling their operations and technology," he said. "They run on thinner margins and focus on a single channel, so if you are trying to cover the fixed costs of business, putting money across channels is hard to do. That is where we see the opportunity to take a business—add the technology and let the operators deal with running a business."
Our take
While Amazon remains the 800-pound gorilla in the e-commerce space, these recent deals by newcomers indicate that there is plenty of room for companies that operate on other platforms and that aggregators are shifting more of their investment dollars to them. It's no longer an Amazon-or-nothing game.
What does Shopify have going for it?
Retailers can completely customize their Shopify store, with branding and customer relationship building opportunities, and can drive traffic from Google and social media—mainly Instagram—more fluently than they can on Amazon. As a result, they have the potential to earn better margins on Shopify.
However, from the aggregator's point of view, it's less easy to have a single playbook to scale the various companies they acquire. The more Shopify opportunities you have, the more marketing campaigns you need to do, but if the marketing campaigns are not streamlined, it can increase your costs, outweighing the benefits of scaling on Shopify's platform. However, this doesn't seem to be deterring the aggregators mentioned here.
Additional e-commerce platforms we believe aggregators may start to target in M&A acquisitions in the coming months include BigCommerce and Magento.
About FOCUS Investment Banking LLC
With more than three decades of experience, FOCUS Investment Banking is a trusted name in M&A advisory services worldwide. FOCUS works to understand each client's strategic and financial objectives, craft the best plan to achieve these goals, and deliver success. Whether helping to sell, buy, or raise capital, FOCUS strives to maximize the value of every transaction to the benefit of its clients.
The FOCUS Investment Banking Process works. In our long history as a firm we have developed a core strategy to analyze and approach the market to find an ideal candidate to best meet the client's needs. We engage clients as peers and understand the technical and operational nuances of the client's business as well as those of the M&A process. We lead and execute every deal from start to finish, ensuring our disciplined Buyer Auction will deliver the highest valuation