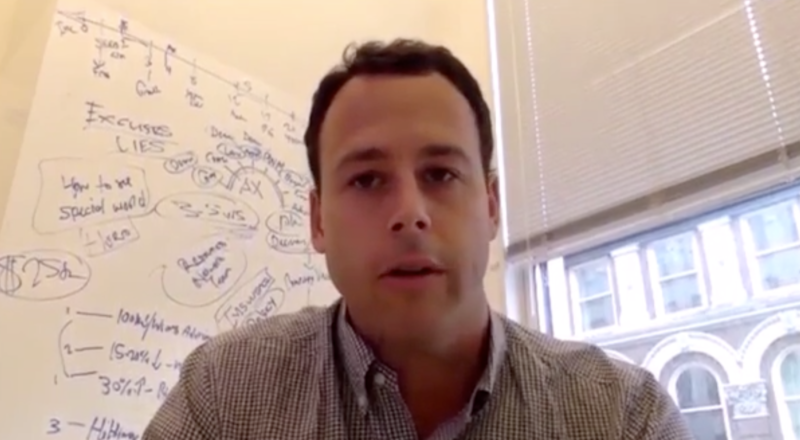 Interview with Axial CEO Peter Lehrman
We recently interviewed Peter Lehrman, CEO of Axial, one of the most energetic and innovative companies providing advanced technology solutions to M&A and corporate finance professionals operating in the middle market. Speaking from the "Roosevelt Room" in Axial's headquarters in the Flatiron District, Peter covers a good deal of ground and I highly recommend you listen.
We began with a discussion of the current M&A market and Peter shared with us some highlights of Axial's recent Concord event in New York: a packed crowd listened to various Axial members and panelist experts on the middle market, but for some of them the main event took place outside the lecture hall.
Highlighting this heightened market activity, Peter shared some of Axial's internal data showing a rapid rise in new deal submissions. In September over 1000 new deals were submitted to the Axial site, compared with a recent average of 750 submissions a month.  Just-released data shows that October submissions grew again to more than 1200.  No word yet on whether this will bridge the imbalance between buyers and sellers.
Axial recently completed an $11 million capital round with Comcast Ventures. Peter envisions this capital helping Axial become the go-to meeting place for all participants in middle market M&A.  Their target community includes private and public companies as well as the professionals who advise them with regard to strategic relationships and transactions.
Although Peter was reluctant to share too much about his new product pipeline, he did share Axial's vision for the role of technology in our industry.  He firmly rejected the idea that robots and intelligent systems will replace smart and creative deal professionals in the M&A industry.  Instead, he believes new systems and apps will make M&A professionals more effective by eliminating many of the more burdensome administrative tasks we now endure. My guess is that Axial will continue to enhance the CRM functions of its offering to give its users an incentive to drop their antiquated databases and deal process systems and move their practice onto the Axial platform.
Click on the link below to hear the full interview. It's less than 20 minutes and well worth the time invested.