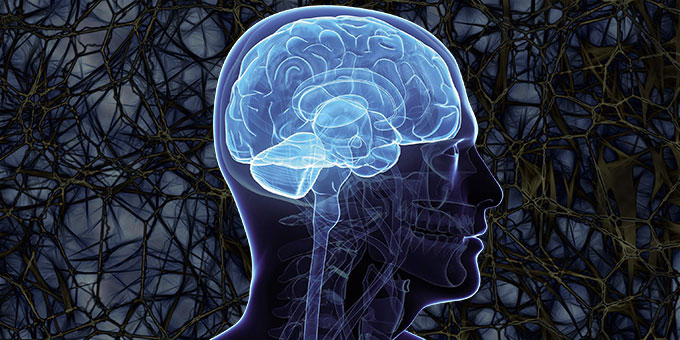 Innovation and the Future of Stroke Rehabilitation
In this article, in addition to discussing biopharmaceutical developments of interest to the market, we will review some recent stroke rehabilitation strategies as well as the current definition of stroke symptoms and risk factors.
Stroke Rehabilitation and Related Developments
Stroke rehabilitation and recovery continue to be an area of innovation and intense discussion.
The National Association for the Advancement of Orthotics and Prosthetics (NAOOP) is supporting a version of proposed legislation designed to strengthen rehabilitation research at the National Institutes of Health (NIH). The bill has the support of the U.S. Senate Committee on Health, Education, Labor, and Pensions.
The bill includes provisions intended to enhance strategic coordination within the director's office at NIH and with other agencies to update and streamline medical rehabilitation and research priorities.
Other NAOOP supported provisions require an update to the research plan every five years following a scientific conference or workshop; provide for progress reports; and include a definition of medical rehabilitation research that recognizes the importance of the patient's ability to improve function following a stroke.
Organizations such as the NAOOP are helping spur the federal government to open up new stroke rehabilitation research to established biotech firms, paving the way for the next generation of treatment and rehabilitation-focused startups.
Innovations
On the innovation front, there are exciting developments with sensors being used to augment rehabilitation exercises. For example, a stroke patient may be issued physician orders to perform certain exercises. Unfortunately, the discharged stroke patient has no way to know if they are performing their exercises correctly.
To address this issue, a team of scientists at the University of Southampton and the Imperial College of London have developed the M-Mark system which consists of a wearable sleeve of sensors that link to a tablet running a dedicated mobile app which monitors the patients progress as they perform their exercises.
Another breaking area of technology innovation for stroke rehabilitation is virtual reality (VR). While Facebook is garnering headlines about its Oculus Rift VR headset, VR technologies may prove promising in stroke rehabilitation.
Recently, MindMaze, a Swiss company, used VR technology to aid stroke victims regain motor function faster than with traditional physical therapy. The company's product uses a motion-sensing camera to project a patient's avatar onto a VR headset, immersing the patient in a virtual environment.
Electrodes are placed on the patient's head enabling them to move their virtual arm or leg to perform a task. This "mirroring" technique tricks a patient's brain into reactivating damaged neurons or even activating new neurons through simulation of the virtual reality.
Additional uses for virtual reality include treatment for other neurological problems such as post-traumatic stress disorder, Parkinson's, cerebral palsy, and autism – areas of keen interest in the M&A space.
Middle Market M&A Activity in the Biopharmaceutical Sector
Activity in the middle market M&A biopharmaceutical space dealing with the central nervous system has been evident in the past year. In August, Naurex, Inc., a biopharmaceutical company focused on the discovery, development, and commercialization of medicines for the treatment of psychiatric and neurologic disorders, was acquired by Allergen for a transaction value of $560 million. While in October, Insero Health, Inc., another company with a focus on central nervous system disorders, was acquired by Biscayne Pharmaceuticals, Inc.
In February, Narus Biotechnologies, Inc., a company that develops molecular diagnostics solutions to treat neurological diseases such as multiple sclerosis, Alzheimer's, and Parkinson's, was acquired by Cofactor Genomics, a San Francisco company focused on RNA products and applications.
What Is a Stroke?
A stroke can forever change the life of its victim and their loved ones. According to NIH, a stroke occurs if brain cells die when the brain does not receive adequate blood flow.
Strokes can and do occur at any age. Recovering from a stroke is full of variables. Some patients recover in weeks while others may take months or even years to fully recover. Some stroke survivors may never fully recover and be able to enjoy their previous quality of life.
Each year, approximately 795,000 Americans suffer a stroke. Stroke accounts for one in 20 deaths, killing nearly 130,000 Americans per year, according to the Centers for Disease Control (CDC). To put this in perspective, stroke ranks as the fourth leading killer in the United States.
While we often hear the generic word "stroke," there are actually three quite different types of strokes as categorized by the Center for Disease Control (CDC):
Ischemic stroke caused by blood clots
Hemorrhagic stroke caused by ruptured blood vessels that cause bleeding in the brain
Transient ischemic attack, commonly known as a mini-stroke, caused by a temporary blood clot
The American Heart Association identifies ischemic strokes as the most common, accounting for 87 percent of all strokes.
Stroke Symptoms
While strokes need a medical diagnosis, the Mayo Clinic, and other reputable medical information sources, list the following symptoms a stroke victim might experience:
Facial weakness or numbness
Limb numbness or weakness
Blurred vision
Slurred speech or the inability to speak
Muscular problems including difficulty walking, muscle paralysis, coordination issues, or muscle paralysis on one side of the body
Many stroke victims report mental confusion, difficulty swallowing, and cognitive issues amongst other symptoms.
Risk Factors for a Stroke
A risk factor, according to the NIH, is a condition or behavior that occurs more frequently in those who have, or are at greater risk of having, a disease than in those who don't. Some risk factors for stroke according to the CDC include:
Age – Stroke risk increases with age, as much as doubling for each decade between the ages of 55 and 85.
Gender – Men are at higher risk for stroke, and are usually younger when they have them, but more women die from stroke.
Race and ethnicity – People with certain ethnic backgrounds have a higher risk of stroke. The risk of having a stroke is nearly twice as high for blacks, and it is more deadly, than for any other ethnic or racial group in the US.
Family history – Stroke seems to run in some families. Many other factors may also contribute to a familial stroke. Members of a family might have a genetic tendency for stroke risk factors, such as an inherited predisposition for hypertension or diabetes. The influence of a common lifestyle among family members is also is a contributor.
Some of the treatable risk factors for stroke are:
High blood pressure, or hypertension – This is the strongest risk factor for stroke, as it causes a two-to-four-fold increase in the risk of stroke before age 80.
Cigarette smoking – Smoking causes a two-fold increase in the risk of ischemic stroke and up to a four-fold increase in the risk of hemorrhagic stroke.
Heart disease – Common heart disorders, such as coronary artery disease, valve defects, irregular heartbeat, and enlargement can result in blood clots and are a risk factor for stroke. Irregular heart beat is responsible for one in four strokes after age 80.
Diabetes – Diabetes causes destructive changes in the blood vessels throughout the body, including the brain. Hypertension is common among diabetics and accounts for much of their increase in stroke risk.
High cholesterol – Excess LDL cholesterol may lead to atherosclerosis, which is a major cause of blood vessel narrowing, and can result in both heart attack and stroke.
Physical inactivity and obesity – These are associated with hypertension, diabetes, and heart disease, and also increases the risk of ischemic stroke three-fold.
Conclusion
With the increasing prevalence of technology innovation from the academic and startup sectors, and research incentives from the federal government, stroke survivors and their caregivers can expect a growing number of therapeutic options.