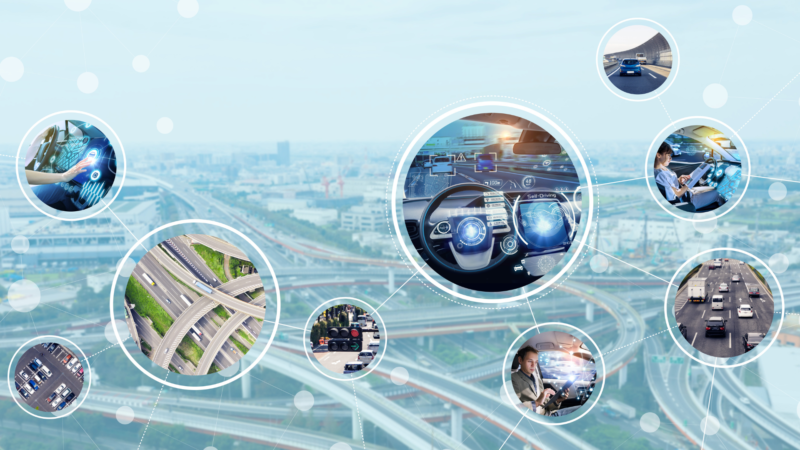 In the automotive aftermarket, it's e-commerce—or else
If you're an automotive aftermarket retailer and you're not selling online, you run the risk of being left behind. If you are already selling online, great—but you may need to up your game if you hope to stay competitive going forward. Indeed, having a holistic sales approach—physical stores and e-commerce—may be the best way to compete in this rapidly changing and growing business. M&A may be the quickest way to get there.
Recent studies and news reports have shown that a greater share of sales of auto parts and accessories are moving online—just like everything else, only at a faster pace. Volume is growing not just from retailers selling to consumers—B2C—but also from wholesalers selling to retailers and repair shops—B2B. According to a recent industry study from IBIS World, the market is split right down the middle, about 50-50, but both channels are primed for growth, for two main reasons: more cars and trucks are staying on the road longer, which means more repairs and the need for replacement parts, while more of those sales are moving online.
Digital Commerce 360 recently reported that online retailers of automotive parts and accessories grew sales by 21.3% in 2021, a faster pace than among the Top 1000 e-commerce companies of all types. And that growth continued into this year. Champion Parts, for example, said its online sales jumped 49% in the first quarter, which fueled a 19% increase in overall sales to a quarterly record of $5.3 billion. Online sales mainly came from its flagship NAPA auto parts unit, both from B2C and B2B channels.
IBIS World's report said that while overall aftermarket industry revenue has increased an annualized 7.0% to $8.1 billion over the past five years, most of that growth came from online sales. The firm estimates that the auto parts stores industry as a whole grew a modest 0.9% a year during that period, but e-commerce sales increased at an annual rate of 12.2%. Looking ahead, the firm projects overall industry revenue to increase at an annualized rate of 3.8% to $9.7 billion over the next five years to 2027, but e-commerce sales will grow by more than twice that pace, or 8.2% a year, during the same period.
"While auto parts online retail sales have lagged behind total e-commerce, the gap has closed as companies take advantage of online capabilities," the report noted. "Therefore, as e-commerce sales increase, online auto parts sales increase faster than the overall market for parts."
A multi-pronged approach
Traditional auto parts stores that also sell online have the advantage over online-only competitors, for several reasons, the IBIS World study said.
"Although the industry caters to the do-it-yourself (DIY) market, these consumers still seek professional advice for automotive repairs and upgrades," the report noted. "Therefore, traditional brick-and-mortar auto parts stores have an advantage in this market because they have staff available to answer customer questions and assist in various automotive repair tasks."
This has also enabled auto parts retailers to "effectively resist encroachment from big-box stores and massive e-commerce companies," the study said. "Companies such as Amazon.com have gained some ground in the industry, but consumers' needs have supported traditional retailers. Consumers want their product immediately, which has helped traditional brick-and-mortar locations grow despite external competitors. These traditional parts stores are also the fastest growing companies in the online space because of the convenience of their physical locations."
But simply having lots of stores in good locations can only take you so far, the report said. "The strongest companies have invested in omnichannel purchasing structures, which connect online shopping, available in-store inventories and knowledgeable staff. As a result, as companies have expanded the range of possible paths consumers can take to make a purchase, they have increased sales. Therefore, companies that have led the online industry have made it easier for an individual to purchase the part on their mobile device and then pick it up immediately in-store."
In discussing its first quarter results, Champion credited "utilizing data and analytics to understand our unique customer segments to drive [an] increasing mix of traditional selling and digital strategies" as well as "enhanced digital capabilities to deliver a best-in-class customer experience."
Online-only retailers, of course, have their own advantages. For one thing, they don't have the huge overhead costs that come with operating physical stores. But with traditional retailers encroaching on their turf, they can't sit still. In order to compete, they need to "expand online offerings, including tutorials, auto repair software and live customer service representatives," IBIS World suggests, all while battling the ever-increasing costs of paid search advertising. "Over the long term, as consumers increasingly search for auto repair advice online, this advantage originally held by auto parts stores will diminish."
M&A opportunities
I believe this sets up a perfect scenario for mergers and acquisitions and industry consolidation. I expect to see traditional stores acquire e-commerce companies to bolster their online presence, while online retailers partner with traditional retailers to improve their customer service and delivery options. There will also be a need for outside investors like private equity firms, IBIS World noted, as "the industry requires capital equipment start-up costs, associated primarily with internet servers, computer equipment, software systems and warehouse storage space for stock."
If you're a traditional auto parts retailer looking for an online partner, or an e-commerce retailer looking for a physical footprint, FOCUS Investment Banking can help. We are one of the most active M&A advisors in the U.S. automotive aftermarket. We've helped dozens of companies in collision repair, tire & service, oil & lube, parts, car washes, and automotive distribution achieve their strategic objectives, whether it's buying, selling, or raising capital. For more information, contact Giorgio Andonian, FOCUS principal in auto aftermarket and e-commerce, at [email protected].