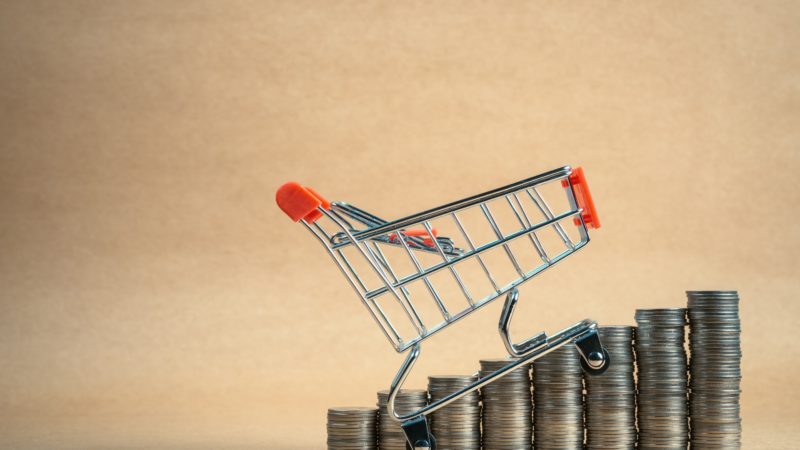 How to make your e-commerce business more attractive
As we noted in the first installment of this series, aggregators, private equity firms and other investors have gotten more discriminating in the e-commerce companies they will consider buying and the price they will pay. That means companies looking for an acquirer—and a higher valuation—must be able to stand out above the crowd.
Here are some ways you can make your business more compelling for prospective buyers.
Boost store traffic
Generally speaking, e-commerce sites with high traffic are worth more than those with less. So the first step in the process is to attract prospective customers to your site. One way is to establish brand recognition for your business, from past sales, online advertising, word-of-mouth, and the like.
An important component in getting people to find you is SEO (search engine optimization). The stronger your SEO presence, the more traffic you'll be able to drive to your website. Ranking highly in Google searches—preferably on the first page—is essential to drawing people to your site.
There's also no substitute for a good and updated customer email list. Email is still one of the best—and most cost effective—ways to keep your customers informed and your company top of mind. Moosend found that emails sent to customers who had abandoned their shopping carts were opened 45% of the time and had a 21% click-through rate that resulted in half of those clicks becoming purchases.
Turn browsers into buyers
Of course, getting people to visit your store is only part of the battle. Even more important is converting them into paying customers, and that's not easy. According to Statista, only 2.17% of global e-commerce website visits were converted into purchases in Q3 2020; in the U.S., the figure was only slightly better, at 2.57%. You must give people a compelling reason to buy, and not just the lowest prices, which can hurt profitability.
One way is to make sure you have in-demand items in stock and can get them to customers quickly. More than 40% of respondents to a Statista survey cited in-stock availability of desired items and fast and reliable delivery as the most important reasons to shop online.
Keep them coming back
But one sale is not enough. According to Shopify, "retention has overtaken acquisition and conversion as a top priority for many businesses." And it's not hard to see why: nearly 60% of people stop doing business with a company after a poor customer experience, according to Statista. On the other hand, improving customer retention by just 5% can increase profits by 25% to 95%, Shopify found.
The obvious way to boost retention levels is by creating happy customers, but that's always a challenge in such a crowded and competitive marketplace. Companies must constantly earn that loyalty, through good product, competitive prices, hassle-free ordering, swift fulfillment, and streamlined return policies and procedures. Rewards programs are also a good way to keep customers coming back.
Free shipping
You probably guessed that one already. Indeed, "the majority of consumers in the U.S., U.K., China, Germany, France, and Japan say free shipping greatly impacts whether or not they buy from a brand," according to Shopify. High shipping costs are also the number one reason for abandoned shopping carts. Moreover, "free shipping is just the tip of the iceberg: 39% of U.S. shoppers expect two-day shipping to be free, while the same-day shipping market in the U.S. is forecast to top $9.6 billion in 2022," Shopify says.
But while free shipping may be a fact of life, that doesn't mean you have to give away the store. Set thresholds for free shipping. You can also reduce the cost of free shipping through automated shipping and fulfillment.
Be where your customers are
With so many ways for customers to shop online—desktops, laptops, tablets, mobile phones, smart TVs, etc.—your company must be able to create an enjoyable user experience no matter how they want to interact with you. Research has found that customers—especially those on mobiles— will abandon a site if it takes more than a few seconds to load. So not only must your site load quickly, it must be able to identify the type of device they're using and immediately configure itself to the device's display. This is especially key when it comes to mobile, which now accounts for more than half of all e-commerce sales and nearly all of its growth.
"But there's a caveat," notes Sleeknote, which helps e-commerce companies better engage with customers. "Although mobile outperforms desktop in bringing website traffic, most online sales still take place on desktop. In other words, most e-commerce sites are still not optimized for mobile when it comes to the final point of contact: checkout." Mobile shoppers are also more likely to abandon their carts than tablet or desktop shoppers.
Speed checkouts
Indeed, facilitating payments may be just as important as boosting traffic and conversion rates. And that involves both increasing the checkout speed and the number of payment types you accept. Statista found that digital and mobile wallets are now the most popular e-commerce payment method, accounting for roughly 45% of global e-commerce transactions in 2020, with that share expected to increase to over 50% in two years. By comparison, credit cards ranked a distant second with a 23% share in 2020.
And don't forget buy now, pay later (BNPL) plans, which more and more shoppers prefer. Coherent Market Insights expects that market to hit $33 billion by 2027, up from $5 billion in 2017, a cumulative average growth rate of more than 21%.
Diversify your customer and supplier bases
In addition to diversifying your revenue sources, it's also important to do the same with your customer and supplier bases. Having all of your eggs in one or two baskets—either among customers, products or suppliers—can be dangerous. The larger and more diversified your sources of income and supplies, the more your business may be worth. Likewise, stores that have a steady flow of sales all year are worth more than those that sell only seasonal goods.
Prove it
Once you have all your ducks in a row, be able to validate every last bit of it. Keep good records—companies that do are worth more than those that don't. In addition to your financial records, prospective buyers will also want to see your legal documents plus any permits or licenses you may hold. If you're working with an investment banker, they will be able to help you assemble all of these documents into an organized and attractive offering memorandum.
In a later blog, we'll discuss what to expect in the sales process and how an investment banker can help you get the best price for your e-commerce business.