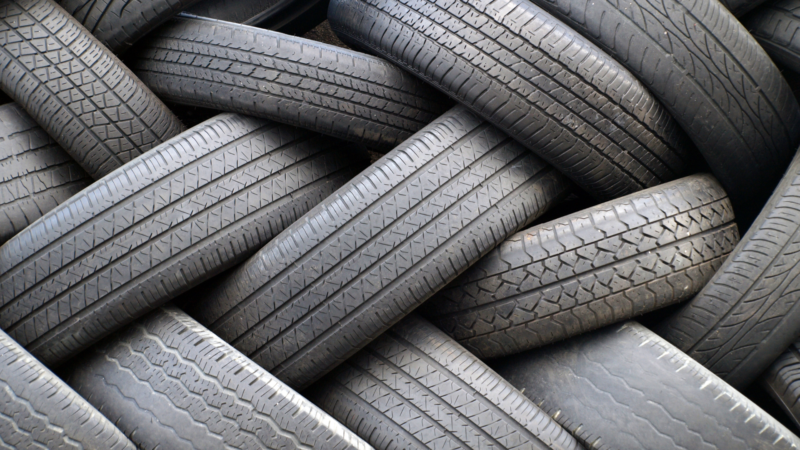 How Big Is Too Big? Secrets to Managing Store Count Growth
This year and the last one saw continued growth among many large, strategic players like Monro Inc., GB Auto Service Inc. (now Sun Auto Tire & Service Inc.), Mavis Tire Express Services Corp. and others. With all of this activity, one wonders if these and other big operators will ever run out of acquisition or greenfield opportunities.
The reality is that we have a long way to go before any of these players show us how big is "too big."
There is plenty of market share they can capture to keep their cash flow machines going.
My first reason for saying this is that the fundamentals of the economy are good. We have a rising gross domestic product, a growing vehicle population, higher miles driven per car and a growing population of vehicle owners.
A rising tide will continue to lift all boats in the near-term.
When I look at some of the players that are poised for growth — Bridgestone Retail Operations, Mavis, Monro, Discount Tire, Sun Auto and Les Schwab Tire Centers — collectively, these players comprise about 5,800 locations nationwide. The remaining outlets are a mix of national and regional players and many are single or two-location dealerships.
Also look at the decline of mass merchandisers, specialty repair shops and car dealerships nationally.
Strategic players have picked up market share from those channels. They also seek out competitors that might be less committed to running their own outlets in certain areas.
For example, we've seen large commercial tire dealerships like McCarthy Tire Service Co. Inc., Southern Tire Mart LLC and Parkhouse Tire Inc. acquire GCR Tires & Service locations in certain territories.
The former GB Auto Service Inc. has been particularly creative in growing its store count. In Phoenix, Ariz., by acquiring Sun Devil Auto and Wilhelm Automotive, GB Auto picked up excellent operators with good geographic coverage and can expect sales increases by the continued integration of tire sales into those locations.
There are also tens of thousands of general repair garages nationwide. Converting just a fraction of these garages that work as tire store formats could propel future growth.
I also expect strategic players to start looking for growth in rural areas, where per capita income is strong and competitive pressure is less severe.
In sum, we are a long way from seeing how big is too big.
Having said all of that, any rapidly expanding business — whether it's 100 stores or 1,500 stores — can periodically become too big to manage or, put another way, too big to manage the way it had been managed previously or perhaps too big to manage from corporate headquarters.
Some of the symptoms of "too big to manage" include same store sales declines, higher than normal employee turnover, having a losing store count that's greater than 20% of total store count and things like that.
How does one fix "too big to manage?" I once saw a nationwide, 1,500-store group that was "too big to manage" fixed in the following way.
First, it was decided that the chain could no longer be managed centrally. The 1,500 stores were split into seven zones of around 215 stores each. The zones were comprised of eight to 10 districts of 20 to 30 stores each, depending on geography.
Experienced operators who came from the stores were made zone managers and were given responsibility for all decision making and strategy for their zones. They assembled a zone office team that was comprised of a controller, a marketing manager, an HR manager and a financial analyst.
Since the best ideas always come from the stores, everyone was in the stores and in the districts all of the time. Zone managers met monthly at corporate headquarters to share best practices and turnaround results. Marketing managers, controllers and HR managers also met monthly to share their plans.
After 10 months, it was clear who was effective and who was not. The seven zones were reorganized into five larger regions, the five most effective zone managers were promoted to regional managers and the improvements continued.
Second, the company focused everyone around three simple goals and aligned compensation with these goals. The goals were profit improvement, tire unit sales and customer satisfaction. They were communicated clearly and consistently and remained unchanged for many years.
Lastly, the company invested in educating, retaining and improving its best store managers and associates by enhancing training programs, sharing profits, building morale and providing a stable and consistent field management structure.
The tire and service business still depends on the people running the stores. This is true, regardless of your size. Delegating responsibility while pushing decision-making and management down as far as you can just makes running them so much easier.