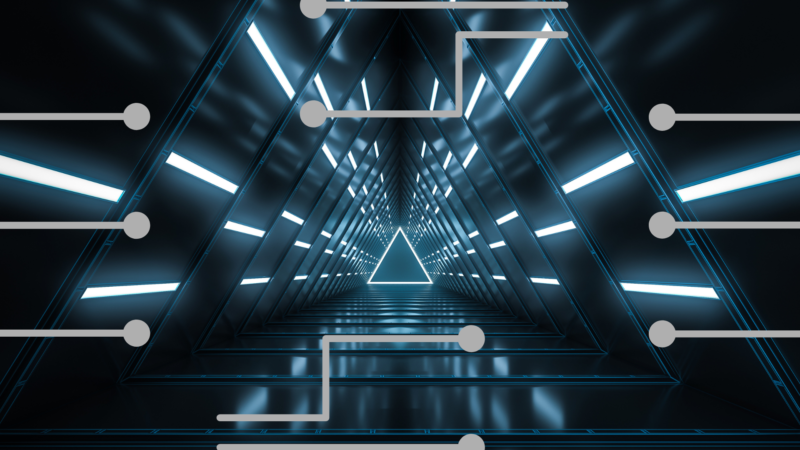 Future proofing your e-commerce business
It's understandable that most if not all companies were not prepared for the Covid pandemic and resulting economic shutdown—after all, such an event had never happened before. But there's no excuse for not being prepared for the next debacle—even if it never occurs.
Probably the overriding lesson the shutdown taught us is how vulnerable supply lines are—from manufacturing facilities to warehouses to the shippers who move the goods from place to place and eventually the customer's door. But there are many steps e-commerce companies can take to prevent or at least mitigate these problems in the future. Not only will they help keep your customers happy, but they'll help ensure that your business runs at optimum performance no matter what the environment, saving you money and increasing your bottom line at the same time.
Invest in data analytics
The Association for Supply Chain Management's 2021 Disruption Report found that only about 40% of companies had real-time data and inventory monitoring in place before the pandemic. Since then, more businesses are creating and implementing disruption response plans than had any plans before Covid.
"Digital transformation is now a mainstream strategic priority," and companies in the U.S. and abroad are planning to spend $4.4 trillion on it, DigitalCommerce360 reports. The biggest benefits from this transformation include more efficiency, increased profitability, improved regulatory compliance, and lower operational costs.
Yet the same news source reports that less than half of organizations surveyed by Syspro, a developer of enterprise resource planning (ERP) and related business systems, have deployed or invested in new digital technologies to address supply chain disruptions and to sell more effectively to e-commerce customers. Investment is particularly low in certain industries, such as automotive parts, DigitalCommerce360 reported.
But having simply more data isn't the answer; better and more timely data is required, says Maggie Barnett, chief operating office of ShipHero, an e-commerce fulfillment outsourcer. "It's becoming increasingly more important to have quality data at your disposal, especially on the warehouse floor," she said in a report from Shopify entitled Supply Chain Trends That Will Shape the Future of Ecommerce. "With the widespread application of automation, AI, and other technologies, it's critical to have data that can help those technologies become even more efficient and intelligent."
A separate report from McKinsey found that about a third of businesses it surveyed blamed poor forecasting for their Covid-related supply chain problems. That ranked just below inventory issues among consumer goods companies.
"Historical data isn't as useful at predicting demand as it once was," a report from RetailTouchPoints noted. But there is a solution.
"Retailers are turning to machine learning (ML) and artificial intelligence (AI) to improve forecast accuracy," the report said. "ML helps retailers predict changes in sales based on previous trends and customer preferences. While ML is constantly analyzing data to find these patterns, AI takes this data and optimizes it into actionable insights with a larger impact."
Regionalize and diversify your supply chain
Probably the biggest lesson businesses of every kind learned is that their supply chains are both too long and unreliable. One of the major costs in e-commerce is logistics, so shortening supply lines makes a lot of sense, both from a financial as well as a customer service perspective. The faster you get goods to the customer, the more satisfied they'll be.
For companies in the U.S., that means shifting more of their suppliers and manufacturers from Asia to either the U.S. or Central and Latin America, particularly Mexico, since it's the closest country and has the largest supply of labor.
"Regionalization remains a priority for most companies," a 2021 report from McKinsey said. "Almost 90 percent of respondents told us that they expect to pursue some degree of regionalization during the next three years."
That also means diversifying where you warehouse your merchandise.
"Keep stock in multiple locations to reduce cost and customer service risk, especially as regional capacities and weather events can affect shipping zones in the winter months," Shopify's Global Supply Chain Playbook advises. "Evaluate and consider hosting inventory close to your customers. You want to avoid having to transfer inventory during peak season."
Where you locate your warehouses can also increase your customers' delivery options. Warehouse Anywhere says the so-called "last-mile" of the journey to the customer's door accounts for more than 40% of total supply chain costs, so anything you can do to reduce that cost flows directly to your bottom line.
"Engage more local customers by using your store or warehouse as a pickup location, or offer local delivery by staff," Shopify says. "This removes some dependence on your shipping carrier and can help you avoid potential shipping delays. In addition, these often prove to be the most cost-effective delivery methods for buyers."
Diversification is also important in how you ship your goods, especially how you get them to their final destination.
"Reduce shipping delay risks by working with multiple carriers," Shopify advises. "If you ship your own orders, work with more than one domestic and international carrier so you have a variety of shipping speeds and services for customers to choose from. If you outsource your shipping, your fulfillment partner should already have you covered with multiple carrier options."
Transitioning to shorter supply lines and investing in digital technology doesn't have to be expensive or onerous, but it will be necessary if you hope to succeed in the post-Covid era, even if there isn't another pandemic.