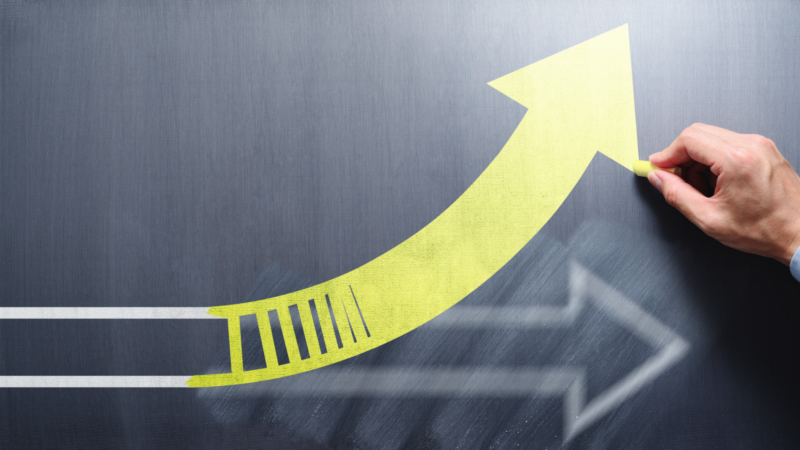 From Plumbing to Accounting, Technology Is Changing Your Business
The Business Services sector comprises a wide variety of industries—from white collar practices like accounting and human resources to more blue-collar trades like plumbing and roofing—that on the surface would appear to have little in common. But there is one thing that they all share these days and which is dramatically changing the landscape that will dictate which firms will prosper and survive in the coming years—and that is the willingness and ability to embrace new technology to improve efficiencies, attract more customers, and make more money—and become more valuable to prospective acquirers.
In this article we will look at how some of these technologies are changing the way companies do business in 2022 and beyond.
Robots aren't just for factories
Robotic Process Automation (RPA) software "will continue to be adopted by firms in a bid to improve efficiencies, especially for repetitive and mundane administrative tasks," writes Virtus Group, a Canadian company that provides professional accounting and business advisory services. RPA "can be easily programmed to do basic, repetitive tasks across applications. Given the anticipated turnover tsunami and the corresponding recruiting and retention challenges that are looming, increasing efficiencies through RPA may be the coming sooner rather than later."
Get on the Cloud
Everyone talks about Cloud technology, but what does it actually do? It makes your systems "faster, more nimble, and more responsive. And if done right, it's a golden opportunity for a digital transformation that delivers a bolder, more successful future," says Workday. The U.S.-based financial management and HR software provider says moving to the Cloud is not just a just a change in technology "but a change in philosophy. For professional services firms, a philosophical shift in how they approach their operations and processes may drive greater digital transformation and ultimately benefit the business."
In addition, "having financial data in the Cloud … provides real-time information and more accurate forecasting," Virtus says.
Smarter plumbers
From smart toilets and "brain pipes" to trenchless technology, digital marketing and communications, and mobile payments, your local plumber has a vast array of new technologies at his (and increasingly her) disposal. Adopting these technologies makes your business more attractive to prospective clients while expanding the types of work you can do.
Customers "want to work with service providers who use high-tech solutions, such as water leak detection smart devices to prevent unexpected water damage," says ServiceTitan, which makes software for contractors. "Workers in the plumbing industry who are willing to adapt to modern technology can identify new streams of revenue and provide better service to their customers. The combination of technology and customers' environmental concerns opened new opportunities for plumbing contractors to expand into heating and cooling, lawn sprinklers, and other home mechanical systems."
Artificial Intelligence for Everyone
Whether you're a one-person operation or employ dozens of employees, you no doubt run into these same problems: "Effectively staffing projects, logging hours and expenses, and gaining real-time visibility into resource utilization and availability." Fortunately, "even the tiniest companies have access to AI-driven tools promising to help firms make sense of it all," says Velosio, a Cloud solutions provider.
"Tracking billable hours is critical for maximizing revenue and profit margins," the firm says. "Without a reliable means of tracking billable hours in real-time, firms miss out on critical data points that can impact everything from budgeting and work assignments to forecasting, planning, and investments in future growth. Firms need to tie services to real data and metrics that align with clients' most pressing goals."
Beef up your security
"Small- to mid-sized professional service firms may have been fortunate enough to fly under the radar in the past, but these days every business needs to be protected" from cyber-attacks, Virtus Group warns. "If your firm isn't regularly testing for gaps in your cybersecurity, you could be vulnerable and unaware of it. Businesses that understand their data processes well and can reflect this transparency to consumers and regulatory authorities will find themselves suitably ahead of a change that many are only starting to take notice."
What you can do
While many of these technologies are now affordable to many companies, large or small, some entrepreneurs need additional capital to make these expenditures. Some others are nearing retirement and would prefer to sell now rather than make the investment. Whichever group you fall into, FOCUS Investment Banking can help. As a service business ourselves, we know first-hand the issues involved and can help you pick the right course for your business.
Managing Director John Grady has executive and operating experience in a wide variety of industries, from consumer and animal products to computer hardware, software, and digital marketing. Please feel free to contact John for a no-obligation consultation.