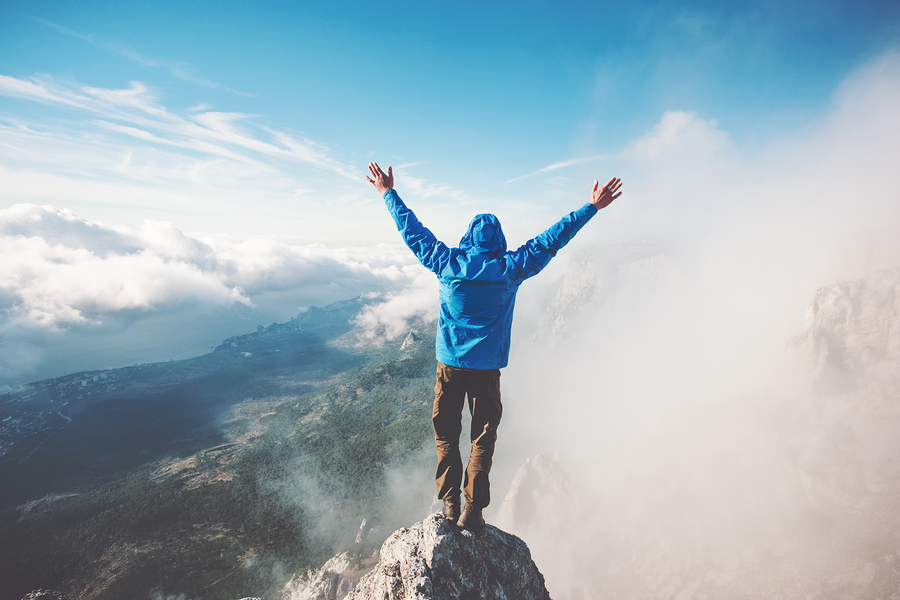 In 2017, FOCUS delivered remarkable results as detailed in the new FOCUS report, "Breaking Records & Building Volume," published in early January. Now—for myriad solid reasons—we're confident U.S. M&A again will deliver robust, even record-breaking results in 2018.
The M&A outlook for 2018 is positive, and a new survey, "Market Spotlight: 2018 Outlook," released by Mergermarket and Donnelley Financial Solutions supports this conclusion:
"Dealmakers see cause for optimism in the year ahead as the search for new technology is expected to drive deal activity across sectors. Furthermore, a growing global economy, healthy deal flow, and greater clarity on a number of thorny political issues could make 2018 a very interesting year for dealmakers…[survey] respondents believe conditions in the country are ripe for increased M&A—particularly domestic deals… the American market is going to see a rapid increase in domestic deals in 2018."
In 2018, a Near-Record for M&A Could Occur
The evidence is everywhere. Recent headlines from a variety of publications reveal an almost universally positive future for M&A in 2018. For example:
LET'S MAKE A DEAL. M&A OUTLOOK BRIGHT FOR 2018, BUT DON'T WAIT TOO LONG—Denver Post
"With less regulation, expanding trade deals, low interest rates, low inflation, consistent corporate earnings increases, a rising GDP and now tax reform becoming a reality, deal making in the U.S. is set to rebound very strongly in 2018 over 2017."
DEALMAKERS FORECAST UPTICK IN LOWER-MIDDLE MARKET M&A IN 2018—ABL Advisor
"Corporate executives are increasingly optimistic about the U.S. M&A market and the U.S. economy overall, with nearly three-quarters saying they expect a rise in activity in the lower-middle market throughout the next 12-18 months… [survey] respondents expressed an overall bullish viewpoint of the economy and U.S. M&A market, bringing a new level of optimism, not seen in several years… 60-percent of respondents predict a strong U.S. economy in the next 12 months, doubling last years' results."
DEALMAKERS INCREASINGLY OPTIMISTIC ABOUT M&A MARKET AND U.S. ECONOMY: Smaller and Middle Market Deals Expected to Lead Activity in 2018—Dykema 13th Annual M&A Survey
"Respondents were bullish on the prospects of a strong M&A market… over 70 percent predict the volume of small deals (under $50 million) will increase over the next 12 months. Sixty-eight percent said they would be involved in an acquisition in the next 12 months. An astonishing 80 percent expect an increase in M&A activity involving privately owned business in the next 12 months."
As demonstrated by these brief excerpts, an extraordinary number of reports by authoritative sources reach the same conclusion—conditions in 2018 look favorable for middle market M&A.
How Will Tax Reform Affect the Middle Market?
According to an article in Mergers & Acquisitions, the news is positive: "There is a lot of enthusiasm in the middle market… In light of regulators passing the new tax reform, several corporations stated they will invest more in their U.S. operations… It will cause some M&A decisions particularly on the buyside."
Some sectors will benefit more than others: "Manufacturing companies will see some immediate write-offs and an increase in their enterprise values. In addition, oil and gas, pharmaceuticals and consumer goods companies, especially those with foreign operations, [will] benefit."
"Next Year Could be the Best of Your Life When It Comes to Cashing Out"
According to some economists and financial research firms, as reported by the Denver Post, "2018 through 2019 are the years businesses will be looking to maximize their deal structures and values in their exit strategies… preparing now for a sale in 2018, 2019, or 2020 is your best strategy to maximize the value of your company."
There's definitely an uptick in economic optimism among mid-market executives. Almost a year into the new administration, stable to improving economic conditions for 2018 can be expected.
2018—A Block-Buster Year for Middle Market M&A?
FOCUS strongly believes the availability of capital combined with decision-makers' confidence in the future—supported by low oil prices, low interest rates, and growing consumer confidence—sets the stage for a blistering pace in 2018 middle-market deal-making.
In the coming year, many deals exist in which both buyers and sellers will consider themselves winners—perhaps the ultimate goal for successful transactions. The FOCUS pipeline of middle-market deals closing in 2017 demonstrates how closely FOCUS' performance mirrors that of the overall market—so, we're extremely optimistic about 2018. Let's get to work!