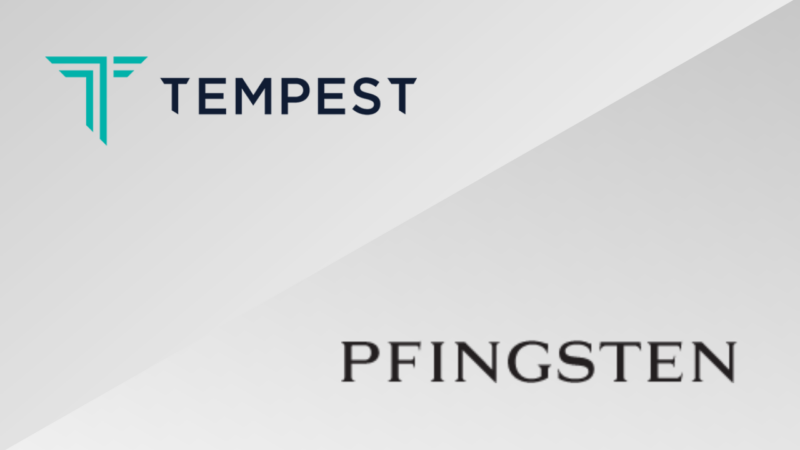 FOCUS Investment Banking Represents Tempest Telecom Solutions in its Equity Investment from Pfingsten
Washington, DC, (December 16, 2022) – FOCUS Investment Banking ("FOCUS"), a national middle market investment banking firm providing merger, acquisition, divestiture and corporate finance services, announced today that Tempest Telecom Solutions ("Tempest"), a multi-vendor provider of network telecommunications equipment and related repair services, has received a significant equity investment from Pfingsten, a Chicago-based private equity firm.
Tempest is headquartered in Santa Barbara, California, with additional operations in Dallas, Texas, consisting of a distribution and repair facility and a remote technical services center. The company's solutions include new and legacy network equipment supply, repair, logistics, remote technical services, 5G integration services, network test and visibility, and critical power solutions. Tempest supports network operators across wireless and telecommunication carriers, multi-service organizations, wireless broadband, enterprise, original equipment manufacturers, DAS-neutral hosts, integrators, government, and energy.
"We're excited to partner with Pfingsten, which shares our vision for growth," said Tempest CEO Jessica Firestone. "Pfingsten's operational expertise, access to capital, and strong track record of helping companies grow will further enable us to meet the growing needs of network operators and better serve our customers. We appreciate the efforts of FOCUS in helping to make this partnership possible."
"Jessica has put together an outstanding team and they have done a great job of expanding the business, both in terms of top-line revenue growth and the diversity of services offered," said FOCUS Managing Director and Telecom Technology & Services Team Leader Rich Pierce. Leah White, FOCUS Managing Director, added, "It was a pleasure to work with the Tempest team on this transaction, and we look forward to following their continued growth."
"Tempest has a broad equipment and service offering enabling them to support customers' sophisticated network needs with a high level of personalized service," said Phillip Bronsteatter, Managing Director at Pfingsten. "We look forward to building upon Tempest's technical service offering and product distribution capabilities both organically and via add-on acquisitions."