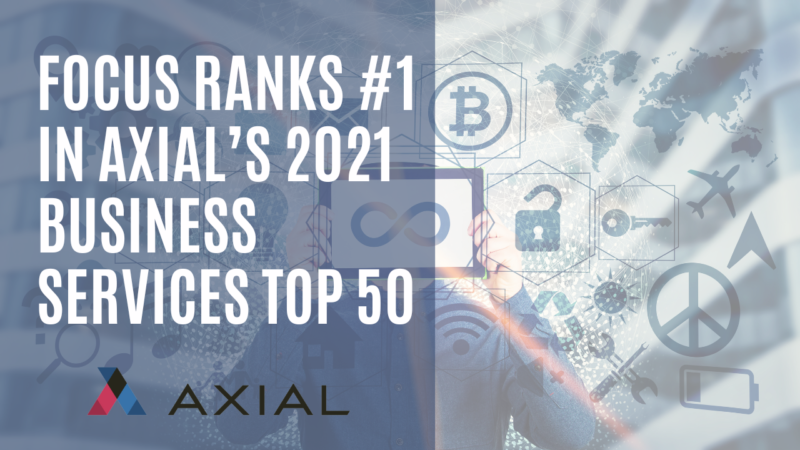 FOCUS Investment Banking featured in Axial's 2021 Business Services Top 50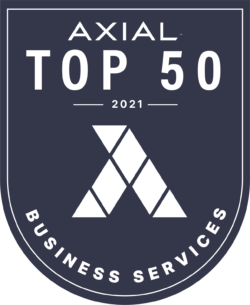 Washington, DC, (July 22, 2021) – FOCUS Investment Banking ("FOCUS"), a national middle market investment banking firm providing merger, acquisition, divestiture, and corporate finance services is please to be among Axial's top lower middle market M&A advisors to the business services industry.
Axial is the trusted deal platform serving the lower middle market ($5-$250M TEV). Over 3,500 advisory firms and 1,800 corporate and financial buyers have joined Axial to efficiently connect with relevant capital partners, source actionable deals, and build new relationships.
Business Services is one of FOCUS' 12 industries of expertise. Our bankers maintain a core practice in one of twelve industries allowing us to provide our clients with developments in today's rapidly changing market environments.
"It is an honor to be recognized by Axial for the work our bankers have done over the past 40 years," said Kahla Cooper, FOCUS Director of Marketing.
About FOCUS Investment Banking
With more than three decades of experience, FOCUS Investment Banking is a trusted name in middle market M&A advisory services worldwide. Whether helping to sell, buy, or raise capital, FOCUS strives to maximize the value of every transaction for the benefit of its clients. Securities transactions conducted by FOCUS Securities LLC, an affiliated company, registered Broker Dealer member FINRA/SIPC. For more information, visit www.focusbankers.com.