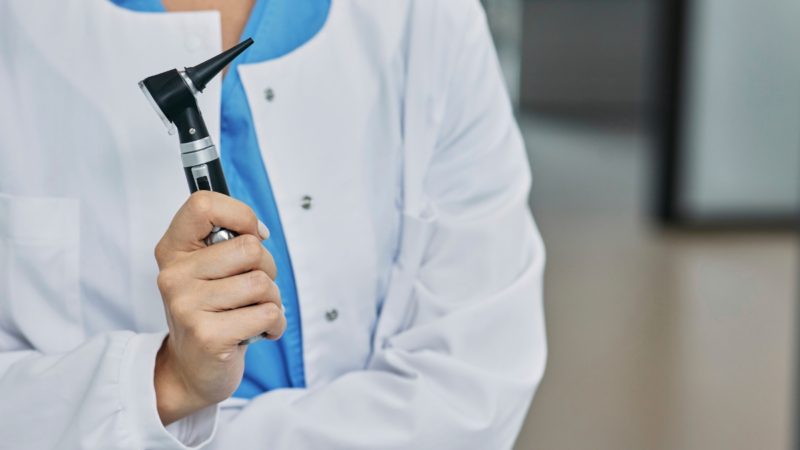 ENT & Allergy Practices Attract Private Equity
Armed with anywhere between $2 trillion and $4 trillion of "dry powder"—with about half of that targeted to healthcare—private equity firms have a lot of capital to put to work. One area receiving interest is the ear, nose, and throat (ENT) and allergy field.
For the past several decades, at least, the general trend in many industries has been toward consolidation into larger operating units, and private equity has been a driving force to accomplish that. The prevailing feeling in many industries is that you must get bigger to survive, and healthcare is no exception.
Dentistry, dermatology, and ophthalmology were among the first healthcare fields targeted by PE firms. Those specialties each have many small and independent practices, are largely hospital independent, and benefit from supply and demand tailwinds. Other fields soon followed, including oncology and orthopedics. ENT and allergy is relatively new to private equity investment, with approximately ten major platforms currently operating. Overall transaction count to date is very small compared to ophthalmology and dermatology, and there is a lot of room to run.
Consolidation in different specialties often shares the same underlying themes. More physicians find themselves spending less time caring for their patients and more time dealing with things like regulatory compliance, billing and scheduling, personnel and staffing matters, marketing, and insurance and reimbursement issues—matters often better handled by professional managers. Indeed, dealing with bureaucratic tasks is often cited as a top cause of physician burnout and job dissatisfaction. Practices also need to stay on top of new technologies and equipment. Overall, many doctors feel that it is much more expensive and complicated to run a practice than it used to be.
At the same time, many healthcare specialties stand to benefit from an aging population, growing risk and diagnosis of chronic conditions, and improved treatment modalities. There is a fundamental need to see more patients more efficiently.
By acquiring and combining practices, private equity professionals create economies of scale that can increase purchasing power and lower operating costs. In addition to providing non-medical management expertise, PE can provide the human and financial capital needed for physical expansion, recruiting, purchasing new equipment, and adding ancillary business lines.
At the same time, many physicians are wary of selling out to hospitals, another large acquirer of independent healthcare practices. Compared to hospitals, partnering with PE often promises greater independence and autonomy while providing practice owners a means to monetize their businesses as they get closer to retirement.
ENT and allergy also has its own unique value proposition. According to WebMD, 30% of American adults—and 40% of children—or more than 50 million people, suffer from allergies of various kinds, at an annual cost to the healthcare system of $18 billion. More than 25 million adults and children—or about 15% of Americans—have asthma.
According to the Centers for Disease Control, 13% of adults over 18 had difficulty hearing as of 2019, rising to 26.8% of those over 65. Yet only 7.1% of adults over 45 used a hearing aid, either due to expense, embarrassment, or unwillingness to admit they have a hearing problem. However, that is likely to change going forward, as the cost of hearing aids has come down, manufacturers and providers increase their marketing and advertising, and the size of many hearing aids continues to decline to the point they are nearly undetectable.
A small but growing number of investors have targeted the ENT/allergy space over the past 10 years or so. According to Vector Medical Group, between 2010 and 2020, completed PE deals grew at a compound annual rate of 12%, climbing from 34 deals closed in 2010 to a record 121 transactions in 2019. Yet the vast majority of this highly fragmented field remains under-capitalized and ripe for consolidation.
Among the most active PE groups in the specialty are Audax Group (Elevate ENT Partners), Shore Capital Partners (SENTA) and Candescent Partners (ENT Partners).
While PE firms are eager to put their capital to work, they are discriminating about which practices to acquire. Rising interest rates, the possibility of a recession, and tougher reimbursement and regulatory policies leave a smaller margin for error. PE investors are focused mainly on large, best-in-class practices with brand equity and solid reputations, as well as smaller add-ons.
By the same token, practice owners don't just bow to the first offer. They want a PE partner who puts their patients and practice first, so a good cultural fit is critical. An experienced investment banker with a focus on private equity-backed physician practice management (PPM) transactions can help owners find the right partners and maximize transaction value.
Eric Yetter is an investment banker focused on healthcare. His practice includes healthcare provider services, home health and hospice, and behavioral health. Mr. Yetter has completed a variety of healthcare transactions, many with private equity firms and PE-backed companies. His past clients include leading physician groups, healthcare facilities, and institutional healthcare investors. Contact Eric at [email protected].