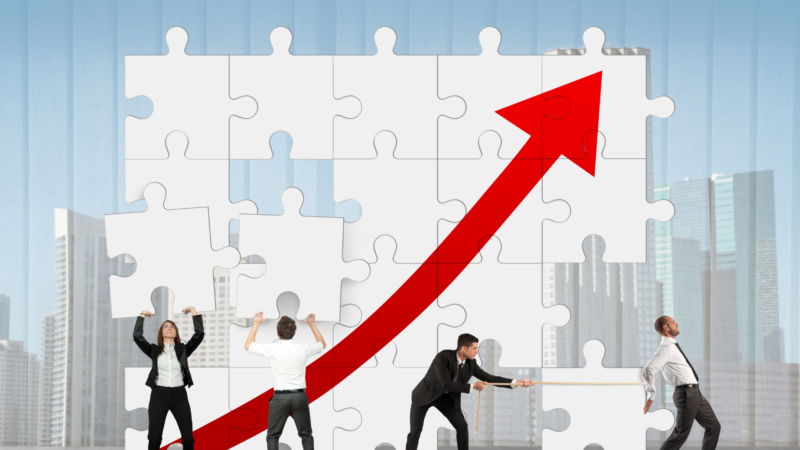 E-commerce M&A to Stay Red Hot in 2022
Following a record 2021, the M&A market in e-commerce is already off to a flying start in 2022.
More than 2,300 deals totaling $400 billion were closed in 2021, up 34% from the 1,725 deals that were closed in 2020 and an astounding 65% over the pre-pandemic 2019 period, according to U.K. M&A firm Hampleton Partners. The median deal was valued at $27 million, up from $22 million in 2020. A notable transaction was Square's acquisition of buy-now-pay-later provider Afterpay for $30 billion.
This year promises to be even more robust, if the first couple of weeks is a reasonable guide.
"We predict a white-hot first half of 2022 in digital commerce M&A, as many transactions have been in preparation since last year," Hampleton principal Ralph Hübner told socPub, a website that covers the tech space. "M&A and fundraising activity across all segments of the digital commerce space continues to be propelled by the great shift online, with increased appetite from financial sponsors, be it from the VC or the PE/growth space. Investors are eager to back digital commerce software and infrastructure and help fund the mammoth business of e-commerce brands."
According to Digital Commerce 360, there were six retailer acquisitions and four vendor buys just in the first three weeks of January. By comparison, there were less than 20 deals among the top retail companies tracked by the website in all of last year, and the first deal wasn't done until April.
Among the deals that came to market early this year was 1-800-Flowers's acquisition of Alice's Table on January 11. The company provides live-streamed floral arranging events to the public and to private audiences. On January 14, Thrasio, the market-leading aggregator of Fulfillment by Amazon (FBA) companies, acquired Livelong Online, its first foray into India. Livelong owns a variety of Indian brands that sell on Flipkart, Walmart, as well as Amazon.
Also in India, Evenflow Brands, a Mumbai-based aggregator of third-party retailers, acquired four Indian consumer brands. "Unlike other Thrasio-style rollups focusing on D2C brands, Evenflow is heavily focused on third-party sellers on marketplaces and acquires them at EBITDA multiples, not revenue multiples," according to BusinessToday, a website that covers the Indian market.
According to the website, "over 700,000 sellers signed up on Amazon India in 2020, making it the highest among any Amazon marketplace globally."
Elsewhere in Asia, Rainforest, a "Thrasio-style ecommerce roll-up firm" based in Singapore that acquires FBA companies in Asia, is looking to spend more than $100 million this year to acquire digital retail brands, with a focus on the maternity and baby sector, according to Tech in Asia. The company has already acquired a dozen such companies and achieved annualized revenue of $30 million in its first full year of operations.
The startup focuses on Asia Pacific-based companies that sell mostly to consumers in North America and Europe. This year the company's acquisitions will not be limited to FBA retailers, Tech in Asia said.
Benitago Group, an FBA aggregator that owns about a dozen brands that sell consumer packaged goods, recently raised $325 million to support its plan to acquire "Amazon-only brands that have untapped growth potential," co-founder Santiago Nestares told Forbes. It's also looking to buy private-label brands and proprietary trademarks as well as "distinguish itself by serving as an incubator for the brands it acquires."
Unybrands, a Miami-based FBA aggregator, recently raised $300 million as it plans to beat its 2021 goal of completing 20 deals, involving companies that sell both on and off Amazon, TechCrunch reported.
"The space has attracted a lot of capital, which is a big validation of the enormous upside," Ulrich Kratz, co-founder and CEO, told the website.
Ready to sell your business? Call FOCUS Investment Banking. We are active strategic M&A experts in the e-commerce space. In February we advised Strolleria, a multichannel retailer of high-end baby gear such as strollers, car seats, and high chairs, in its sale of a majority stake to two investment firms. Before that we advised on two deals for e-commerce companies in the automotive aftermarket. We helped BROTHERS, an online e-commerce retailer that is America's number one source for classic Chevrolet and GMC truck parts, sell itself to Holley, the largest and fastest growing platform for performance automotive enthusiasts. We also advised T Sportline, a leading online e-commerce retailer of premium-branded aftermarket parts designed specifically for Tesla vehicles, in its sale to Kian Capital.
Clearly, there's a lot going on in the e-commerce space. If you own an online retailing company looking for an investor or to partner with another company, or simply cash out, this might be a great time to make a move. We can help you sift through your options. In addition to a strong team of bankers, the FOCUS e-commerce team also includes strategic advisors that are former e-commerce CEOs with experience scaling and exiting e-commerce businesses. To find out more, contact Principal Leah White at [email protected] or 724-448-6180.
---
References: