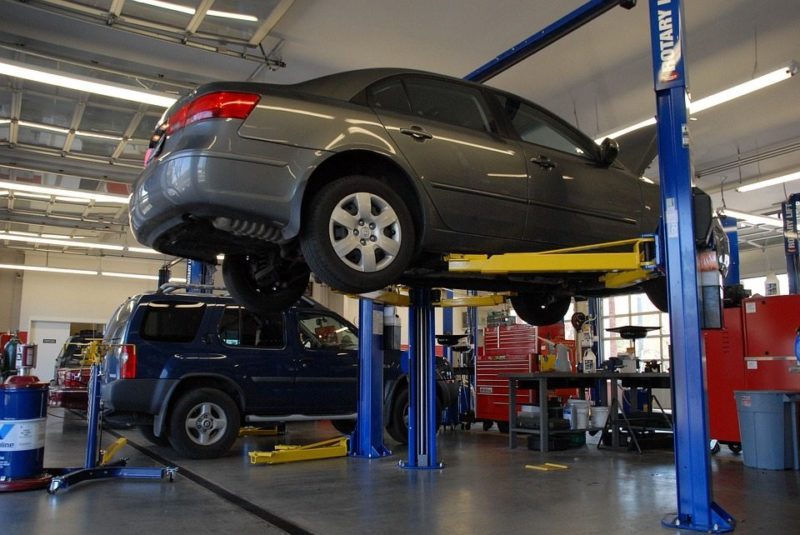 Does the Small Independent Auto Repair Shop Have a Future?
The automotive aftermarket is rapidly consolidating. Fueled by billions of dollars of cheap money, private equity and strategic investors are rolling up the thousands of small stores and shops around the country, creating efficiencies until they're ready to be sold off or go public. Many middle-market shop owners have cashed out, lured by record valuations for their businesses while unwilling or unable to make the investment to compete with much larger competitors.
But what if you're not ready to retire and want to keep working? Maybe you love your job and your business and you don't want to quit or work for someone else, or you want to keep the business in the family. What should you do? Does your business even have a future as dealerships and national chains grab more market share and the industry transitions to electric vehicles (EVs)?
The simple answer is yes. There will always be room for the local repair shop. It's a matter of how much volume you can generate to survive or be comfortable. Dealerships, realizing that they were pricing themselves out of the market, have gotten more aggressive in tires and service, but they still have a way to go. While they have adjusted tire prices, for example, they will never be as cheap as a local or regional shop—their overhead is too high.
But that doesn't mean you won't have to make some adjustments in how you operate to stay relevant and competitive.
Specialization
One way you can differentiate yourself is by specializing. I visited my orthopedist the other day and found their practice now includes 50 doctors, each of them specializing in only one area of the body—knees, shoulders, back, hips, hands, feet, more than 15 specialty areas in all. Maybe the auto repair business will never get that specialized, but there have always been shops that focus on certain areas, like transmissions, brakes or exhaust systems.
But there remains room for shops to specialize in certain types of vehicles, such as hybrids, EVs, or specific brands or makes, like imports. Those are all viable options. But it may not be any easier to compete in this space, either. The industry is constantly consolidating and blending, so it's getting more difficult to stand out from the crowd. Does your business have what it takes?
Let's say you decide to specialize in EVs. Not surprisingly, probably lots of other owners are thinking the same thing, since EVs seem to be where the market is heading. Ford recently said it plans to spend $11.4 billion to build EVs in Tennessee and Kentucky, the largest single manufacturing investment in the company's 118-year history.
That's certainly a huge vote of confidence for EVs, but remember that EVs have their own particular quirks as it applies to the repair shop—not all of them positive. EVs have fewer moving parts, so fewer of them to replace. They need brakes only every four to six years, or less than half as often as conventional internal combustion autos. That's because EVs use regenerative braking, in which the electric motor operates in reverse, applying a braking force without actually using the brakes.  Tires may wear out more often because they have instant torque, which puts greater pressure on the tire to propel the vehicle forward, causing faster wear. But profit margins on tires won't be enough to pay the bills—you'll need to provide other services to raise your margins. And, probably most important, in order to start working on EVs, you and your staff will need additional training and equipment. That will require a large capital expenditure.
Even beyond EVs, new traditional vehicles always come with new bells and whistles, such as a different air conditioning system on many new cars. This requires an entire new machine to service them, costing about $15,000. That's a big expense for one shop, let alone if you have several.
All of this sounds pretty daunting, but some entrepreneurs love the challenge. It can be done, given the right amount of energy and capital to adjust and pivot to this new world. Private equity can help out here. There are many PE groups that specialize in partnering with family-owned businesses. They can work with current management if they want to stay on. But if you're more interested in cashing out now, they can also create a plan for you to transition out.
Either way, FOCUS Investment Banking can help you make the right choice for your business. We have a long and successful track record serving middle market firms in the auto aftermarket space. For more information on how FOCUS can help you meet your business goals, please contact Principal Giorgio Andonian at giorgio.andonian@focusbankers.com or 310.967.9263.