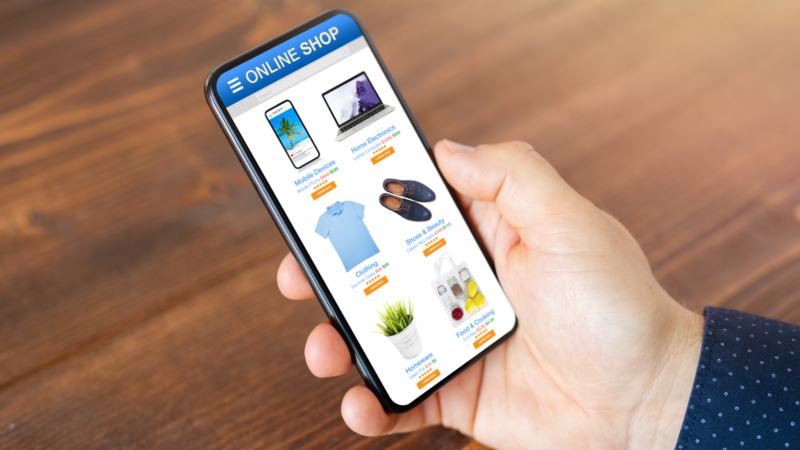 As aggregators retrench, new avenues open for e-commerce sales
It's now no secret that the pandemic-inspired boom in e-commerce has fallen back to earth as consumers move more of their shopping back to brick-and-mortar stores and online retailers battle supply chain problems and rising costs. The shift has had a profound effect on the so-called aggregators that have been buying up small internet retailers, many of them Fulfillment by Amazon (FBA) companies that sell their wares through the giant e-commerce site. Several aggregators have paused acquisitions, become more particular in the companies they will buy—and the price they will pay—or consolidated with other aggregators. The space is definitely in flux for the first time in its short history.
"Turmoil in the public markets is starting to trickle down to the private markets and newly-public companies," Crunchbase reported. "Startups are tightening their spending and investors appear to be more cautious when it comes to doling out funds."
No better example can be found than Thrasio, the largest FBA aggregator in the industry that at its peak had a valuation of $10 billion. It recently announced layoffs and replaced CEO Carlos Cashman, its sole remaining founder, Insider reported.
But while Thrasio "is the latest high-profile company to lay off employees, it may not be the last in the near future," Crunchbase warned.
Stepping into the void
An industry shakeout is clearly underway. But that doesn't mean every firm has retreated from the space. Some are looking to benefit from the turmoil.
Moonshot Brands, for example, has attracted $30 million in equity and a $150 million credit facility that it plans to use to acquire assets from other e-commerce aggregators.
"A lot of funding announcements came out last year, and people were buying at the peak of Covid pricing, but now aggregators are starting to fail, and we are purchasing assets from some of them," co-founder CJ Isakow told TechCrunch.
Moonshot, which focuses on FBA and direct-to-consumer (DTC) brands, mainly in the mobility and action sports sectors, differentiates itself from Thrasio and other aggregators that buy up companies to assemble a stable of brands. Rather, Moonshot seeks to partner with owners who will continue to run their own companies. Moonshot currently owns nine brands.
FBA aggregator Elevate Brands also isn't backing away from the space. It recently announced it had refinanced and increased its credit facility to $400 million to raise its funding total to $590 million. That will enable the company to increase its portfolio of companies to 45, from 32.
Likewise, Society Brands, another FBA and DTC aggregator, completed its first institutional capital raise of $205 million. It also encourages the owners of the brands it acquires to remain and run their companies.
Society plans to use the funds to finance acquisitions and develop its own proprietary technology to help it "source acquisitions and run our company at a more efficient level," CEO Michael Sirpilla told Forbes. Its goal is to be a $1 billion business in a few years.
An aggregator for entrepreneurs
Meanwhile, Sweden-based Go North is sort of an anti-aggregator. Its founders come from the FBA space itself, not from the financial world. Using €7.5 million in seed money, they plan to buy companies that have no interest in joining the traditional aggregators.
"As FBA entrepreneurs, we got quite a negative impression of the aggregators," CEO Johan Hallenby told Tech.eu. "We heard stories about intentionally complicated legal work, and even buyers operating brands at a loss to avoid payouts. It was a system that had to change. So, we decided to change it—and start an aggregator by entrepreneurs, for entrepreneurs. By selling their Amazon FBA brand to Go North, they get the funding to do what's next."
Indeed, there seems be growing dissatisfaction not just with aggregators but Amazon itself, if not the e-commerce business in general. According to Newsfile, nearly half of the largest FBA company owners surveyed by ecommerceaggregators.com are looking to sell their businesses this year rather than wait around to see what happens next. More than 40% of them said they have already talked to an aggregator or business broker about selling their business.
"Although the majority (74%) of respondents are optimistic about the long-term viability of selling physical products on Amazon, finding a buyer for their existing brand emerges as the top priority this year," the website said.
Don't despair – there is a market for your business
However, with some aggregators pausing acquisitions or becoming less aggressive in pricing, where does that leave you if you're trying to sell your company? Can you still get the price you wanted as recently as six months ago?
Without a doubt, the e-commerce market is going through a major readjustment, just as the larger stock and bond markets are. But as this article points out, while some aggregators have clearly pulled in their horns, others have stepped into the void. It's also important to remember that the aggregators aren't the only buyers in town—private equity firms, family offices, and other investors are also active and still have a lot of capital to put to work.
If you own a quality, well-run e-commerce brand that you're looking to sell, or curious about how much your business may be worth, today may still be the right time. We can help you find the right buyer at the right price for your company. Call us today for a confidential, no-obligation discussion.