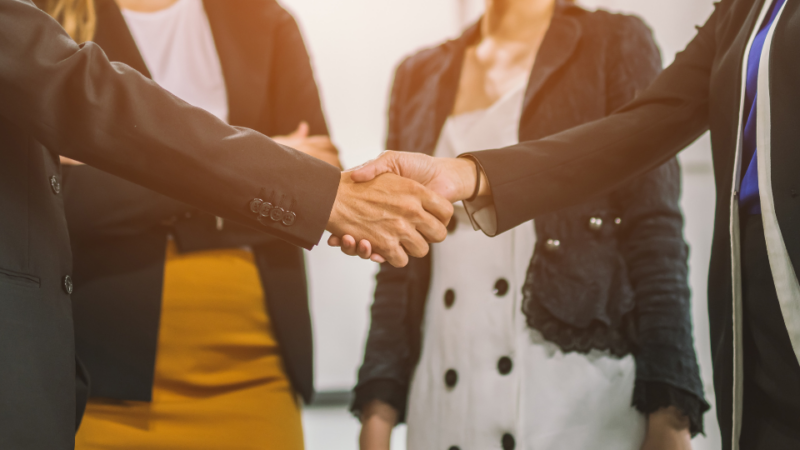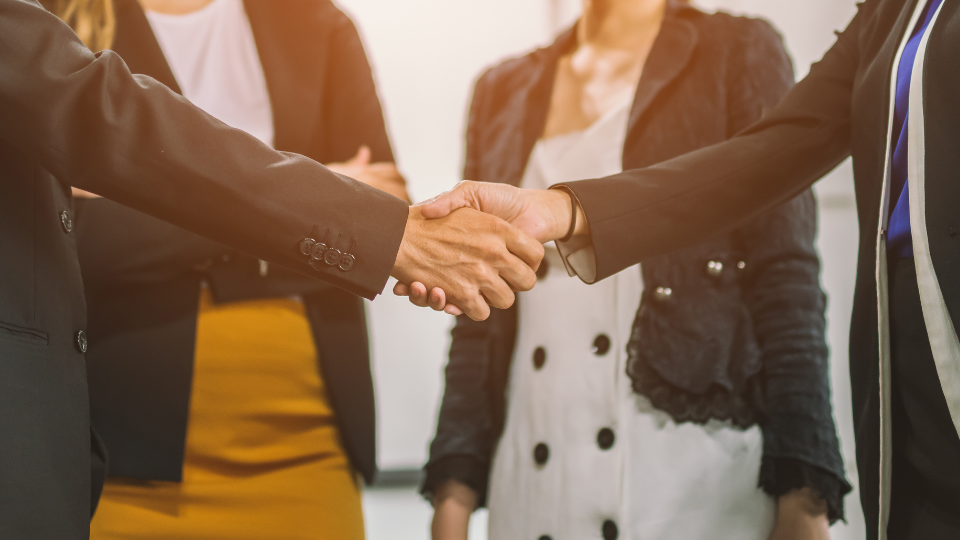 Anatomy of an M&A Deal: What to Expect When You Sell Your Company
FOCUS Investment Banking represented DIGITALiBiz, Inc. (iBiz), a U.S. government contractor with deep relationships within the Federal Aviation Administration and the U.S. Navy, in its sale to Chickasaw Nation Industries Inc. (CNI), a federally chartered corporation wholly owned by the Chickasaw Nation.
Founded in 2002 and headquartered in Rockville, Maryland, iBiz provides business IT solutions, systems engineering and integration, research and analysis, communications strategy, and program management to government agencies. CNI, based in Norman, Oklahoma, is a holding company with over a dozen subsidiaries that mainly do government contracting work in defense and technology. The two companies share complementary capabilities in information technology and operational support that are expected to create a powerful set of transportation and technology capabilities for their customers as well as new options for growth.
The deal was somewhat unusual for two reasons: There was a desire to close the transaction in less than six months — CEO Michael Wu and President Steve Murray — planned to exit after the closing, which required a significant amount of post-merger planning.
FOCUS recently spoke to Mike and Steve to get their perspective on why they decided to sell their company, why they chose FOCUS to represent them, what they expected to happen, the surprises they encountered during the due diligence process, and how they prepared their company and its 200 employees to work with their new owner.
How did you decide to sell your firm, and why did you choose FOCUS?
Steve: Selling was actually never in the forefront. I was referred to FOCUS by my friend, the former president of Insight Technology Solutions, which had been recently acquired. He introduced us to (FOCUS Managing Director and Team Leader of the Government Team) Barry Calogero. We did speak with two other firms—one didn't really know our business, and the other was a little too slick. We also consulted with our lawyers. Barry walked us through how it would work and what we could expect. He gave us an outline of what we were going to need—our revenue, our EBITDA, our taxes, what amounted to thousands of documents. He didn't say that anything would be easy or that it wouldn't be frustrating.
Michael: The thing that really sold us on Barry was Barry himself. He made us very comfortable. Not only did we not know what to expect, but we didn't expect it to go anywhere, at least not the way it did. Barry was very good about communicating with the buyer. He was very good about trying to keep us in the loop and keep everything moving forward. The documentation was smooth initially. Barry gave us a template of everything we would need, which helped a lot. He prepped us, told us what we could expect, and when to expect it.
Before you went to market and you were working on the CIM (the confidential information memorandum), was that a smooth process? Sometimes they can take months to finalize.
Steve: It only took a couple of weeks. Our CFO and accounting system get credit for how well and quickly we did it. We had been through all kinds of audits, so we already had all that stuff ready.
Michael: It actually went a lot quicker than I thought. FOCUS did a really good job to put the CIM together. They had to pull together a lot of information, but a lot of it was already done. All they really had to do was make corrections and edits. (FOCUS Managing Director) Michael Birmingham did a big chunk of the editing.
What were the biggest problems you encountered during the due diligence process?
Steve: One word—lawyers.
Michael: Their lawyers were very nitpicky, but I guess that's what they are paid to do. They were just protecting themselves. The biggest issue I had was repetitiveness. We provided tons of documentation. Everything that they asked for was put in a portal. I assumed that was coordinated with the purchaser. But the purchaser had their own portal, and the two portals were not reconciled. So they wound up asking for the same thousand documents over again, which we told them to go back to the site. And then their lawyers would ask for the same set of documents but in a different format. So our CFO had to consolidate all these different spreadsheets and requests even though they were literally asking for the same things. That's what made it frustrating, because we had to redo a lot of things. It became very confusing to try to track all this. That was the cause of a lot of extra work.
Steve: Some of the things just needed to be updated or presented a different way. FOCUS wanted it one way, but the buyer wanted it in a different way. They wanted every single contract and amendment. We had all that, but we had to collate it in the way they wanted to see it. We had to repackage everything for them.
Barry: Steve and Michael did a great job of preparing for diligence. While the multiple requests for data were frustrating for them, they upload over 3,000 documents into the Due Diligence Data Room at the start of diligence. This really enabled the buyer to go faster, increased buyer confidence and enabled the process to be completed in less than six months.
Was there a time when you thought the deal might fall apart?
Steve: At one point in the process the buyer went silent for two or three weeks. But Barry reassured us, "It's not over yet." Barry did a lot of work with Chickasaw Nation behind the scenes to bring them back to the table. They told them this was a good acquisition for them.
Michael: The buyer didn't want to pay more than X amount of dollars. At first we said we were very firm on our price or close to it. That's when they paused and said, "Let's think about this." But we didn't want to scare them off. FOCUS called them directly and kind of broke through the impasse and brought them back to the table with a new number. And things went quickly after that. We agreed at a price that was less than our original target price.
Since you both planned to leave the company after the closing, what did you need to do to prepare your company and your employees to work in the post-merger company?
Steve: Most business owners don't create a strong enough team around them. The owner is the hero and cannot be separated from the business. We made sure to put a strong team in place that would allow us to transition out quickly. We made sure that our executives who were in place were going to stay in place and that was part of the deal. Barry was very helpful here. He told us that the buyer wanted our people, so we needed to put something in place to keep them at least a year, two years if we could, which we were able to accomplish.
Michael: We did our best to keep all of our vice presidents in the loop and reassure them. We put in an incentive plan to induce them to stay at least two years. All of our vice presidents are still there, except for one, and 75% of our employees are still there.
Did you need to maintain secrecy during the whole process?
Michael: We couldn't bring a lot of people into the fold. At first it was just me, Steve and our CFO, and a few executives, but that was it. We didn't tell anyone else until literally the day before the announcement. And the purchaser didn't tell us about their structure until a few days before the closing. They had their own organizational structure that they were going to bring us under. The post-transition plan was to leave things as they were. But the buyer knew what they wanted to do. They've done this quite a few times. They've bought 10 other companies. And since they are a tribal-owned company they had to have things a certain way because of the laws and regulations governing tribal companies.
Steve: We believed that keeping the acquisition to as few people as possible to mitigate any potential stress of employees that might arise from the sale.
How much of your time during the process was spent on the sale as opposed to running your business?
Steve: I would say 60 to 70% of my time was focused on the acquisition, the rest on running the business. But we were blessed with good executives in place with fire in the belly. It was because of them that nothing fell through the cracks.
Michael: That 70% of time spent on the acquisition could have been much higher if we didn't have in place the whole infrastructure, the accounting, the books. Having it already in place made it a whole lot easier. It was just a matter of massaging it.
What piece of advice would you give business owners who are thinking about selling their company and how to prepare for the process?
Michael: Hands down—document everything and have good books. Our CFO kept such pristine books which made the process go smoothly. A lot of it is financials. Our CFO also kept our contract documents pristine. You have to have a good infrastructure, but the accounting, that is number one. Barry told us about some clients who still do their financials with multiple sets of books with notes bridging them together.
Steve: Try to find someone who will be there for you, whether it's an internal person or someone from the outside, who is just focused on coordinating everything, preferably someone who is familiar with your business and with acquisitions. It shouldn't be the CFO, who is already doing the day-to-day work—this would just add to their stress. When things are happening, it gets emotional. I would recommend hiring a point person who is not emotionally tied to the deal.
What is your perspective on the whole process 18 months later? Will you start another company and sell it again?
Steve: It's one and done for me. I worked to live, not lived to work. There was a lot of blood, sweat and tears poured into getting the company to the position when we sold. Don't think I have it in me to do it again.
Michael: It was like having an autopsy done while you were still alive (laughs). When you get large like that, the laws, regulations, and just dealing with so many people become the biggest stress, not the actual work itself. The last five years really burned us out. It got really stressful towards the end. The transition process just finished it off. For six months I thought I would start another company but after that I'm pretty sure I'm not. I enjoy spending time with my family.
Barry:  Michael Wu and Steve Murray are exceptional people in every way.  They built a great company, ran it with integrity, and cared deeply about their people.  It was an honor representing such exceptional people and I'm proud to call them friends today.  An M&A process is stressful but that doesn't mean it has to be confrontational; Steve and Michael were gentlemen throughout.  I am so happy that they are able to take all their hard work and personal sacrifice and now live life to its fullest with their families.