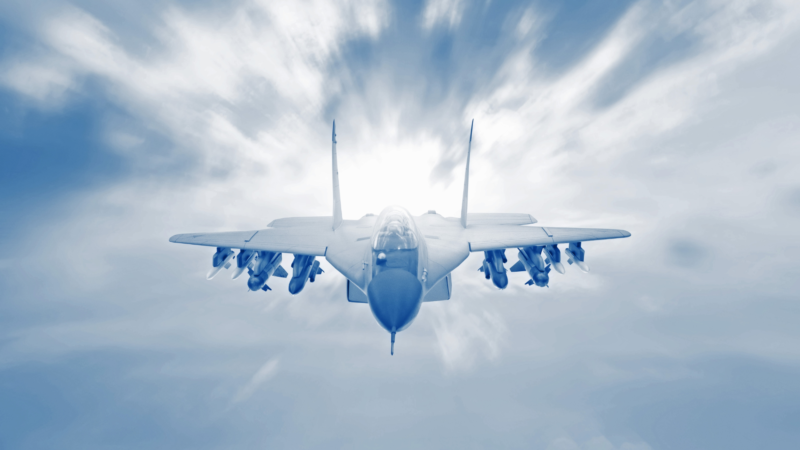 Aerospace & Defense M&A: Contractors poised for major growth
Russia's invasion of Ukraine has exposed deficiencies in America's defense and intelligence operations that stand to benefit small- and medium-sized contractors in the aerospace and defense industry. We believe the pace of mergers and acquisitions in this space, which reached new heights in 2021, will continue throughout 2022 and beyond given the more dangerous geopolitical environment we now find ourselves in.
Over the last 10 years the U.S. has cut defense spending in Europe while the deployment of American troops in Germany has been reduced dramatically, from 250,000 troops to 40,000. Over that time, in response to our withdrawal, there has been a fundamental escalation in Russia's aggressive behavior that we haven't fully appreciated until now. Russia's invasion of Ukraine has made crystal clear what Moscow's intentions are, and they are not friendly. We therefore believe the size and duration of the U.S. shift back to Europe will be large, perhaps lasting decades, as it did following Moscow's previous misadventure in Afghanistan. There is no easy off ramp for Vladimir Putin this time. We are also seeing the use of weapons that we haven't seen before and this will fundamentally change the way the U.S. and its NATO allies view defense planning in the future.
Russia's invasion of Ukraine also stands to alter our relationship with China, which had been trying to move to a more neutral position with a focus on becoming an economic power as opposed to being a military threat. Many in the Chinese leadership are not happy with leader Xi Jinping in terms of how the Russian invasion is exposing its global positioning towards Moscow. China needs to decide what it wants to be over the coming decades. Right now it is highly dependent on its export market, which relies on good relations with other countries, so isolation or alignment with Russia could damage it to a large extent.
Which companies will benefit?
For the U.S., the Russian invasion has demonstrated that we simply can't disengage further from Europe, which means we will have to put forward troops in place to create a strong defensive posture, because we can't respond effectively to events there from the U.S. Troops will likely start to shift back into Europe, mainly in Germany because we already have a strong military infrastructure there, but also other countries. This will benefit contractors that focus on deployment, logistics, and equipment. Just about all U.S. military bases have local support contractors, which means there is a huge number of small and lower middle market businesses that will be involved in operations and logistics.
We've already seen this starting to happen. There has been a very tangible increase in demand in the industry just since the Russian invasion. For example, one of the companies FOCUS is working with is a logistics company, and their phone started ringing non-stop almost immediately. They are struggling to keep up with demand because of the complicated logistics of moving U.S. troops over to Europe.
This shift in strategic thinking also stands to revamp our intelligence capabilities, benefiting contractors that supply equipment and services in that space. For example, FOCUS is currently working with a client that uses artificial intelligence-based machine learning and neural networks to develop software for our intelligence agencies. This technology promises to transform the collection, dissemination, and analysis of the information gathered.
More capital will be needed
As a result of this strong demand, we believe many contractors will experience strong, sustainable growth that will make them attractive as acquisition targets by mid-size and large defense contractors. In addition, PE firms that are active in the defense space will find a host of targets to serve as platforms or tuck-ins for existing platform investments...PE firms that genuinely understand the territory resonate with business owners, who appreciate a partner who can bring capital to help them grow while also providing expert strategic advice and counsel. That synergy and being able to work with a PE firm is critically important for a government defense contractor.
In addition to M&A activity, companies that require significant equipment and material will require infusion of capital, either debt or equity, to keep up with rapidly growing demand. For example, manufacturing companies involved with precision parts fabrication need to invest millions of dollars in machine tools and hire skilled machinists in advance of revenue creation. Investment in the Defense Industrial Base will provide banks and alternative debt providers, e.g., mezzanine debt, with significant opportunities to generate new loans and participate in the upside of growth in this sector.
Unfortunately, Russia's invasion has returned Europe to its most dangerous position since World War II. But defense, aerospace, and intelligence contractors stand ready to protect the interests of the U.S. and its allies.