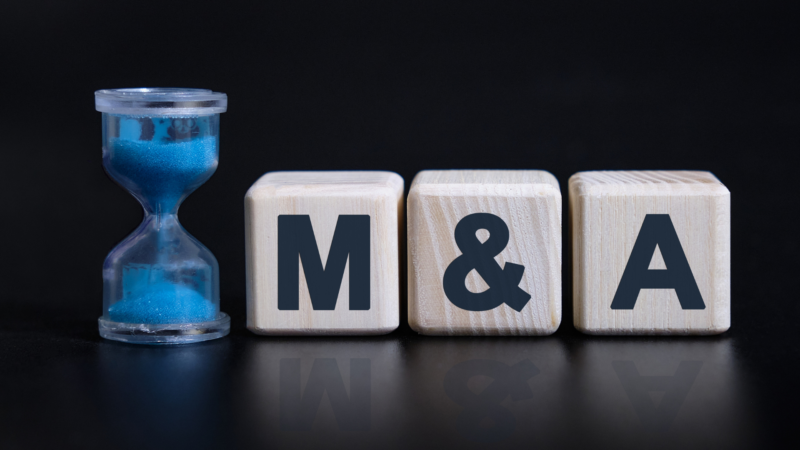 The MSP M&A Market 2023: Bigger Deals, More Money, More Rollups
Bigger private equity firms are bringing more cash to the table to acquire managed service providers. But there aren't enough MSPs to buy
Merger and acquisition activity in the IT service provider, managed services, cloud services, and other technology service provider space has been robust so far in 2023. But there are some shifts happening in the size of M&A deals. For instance, earlier this week, ChannelE2E reported on a gigantic and complex rollup deal of 15 managed service providers into a single company called MSP Corp. This new company will provide IT managed services to the entire country of Canada. Another deal announced this week marked the rollup of 4 MSPs into a single company, Procurement IT.
Do these rollup MSP deals signal a change in the MSP M&A market in 2023 and beyond?
2023 Technology Company M&A List Now Available
To find out the answer to that question we spoke with one of the advisors on the 15 MSP rollup deal, Abraham Garver, MSP team leader and managing director at FOCUS Investment Banking.
The MSP M&A Market in 2023
Abe Garver, Managing Director at FOCUS Investment Banking, said that there are more buyers than sellers in the market, and that the gap between the two is big in 2023.
There are 75 private equity groups that are looking for a "platform" (an MSP company as their initial investment that they will add more acquisitions to over time). On top of that, there are 70 private equity firms that already have an initial investment in an MSP company, and they are looking for add-on acquisitions.
"There are more buyers than there have ever been," he said.
But the seller side looks quite a bit different. Garver said he has 26 sellers that are likely to transact this year.
"There's a scarcity of sellers compared to buyers," he said.
The Deals are Getting Bigger
Just 3 years ago in 2020, the average private equity buyer looking to acquire an MSP was looking for $2.5 million of EBITDA (earnings before interest, taxes, depreciation, and amortization), according to Garver. In 2023 that number has doubled. Garver said that today's average private equity investor is looking for $5 million of EBITDA.
"So they are larger and larger funds wanting to make larger and larger platform investments, and they are frustrated. There's a lack of assets, especially in the platform size they want," Garver said.
Why Are Investors Looking for Such Big Deals Now?
Garver said that when Thrive Networks recapitalized with Court Square Capital Partners at the beginning of 2021 the return that its original investor M/C Partners got from their investment was proof to the private equity community that MSPs were a great place to be. That deal was one example of similar types of recapitalization deals that were catalysts. The word spread, and larger private equity groups started showing an interest in MSPs, too.
In 2020 smaller private equity groups – those with maybe $500 million – were the ones making MSP platform investments. Now larger private equity firms – those with $1.5 billion — are looking for platform investments.
With larger private equity firms chasing larger MSP deals, we're more likely to see big complex rollups like the one announced this week with MSP Corp as the platform company.
What Large Private Equity Firms Want in MSP Investments
Larger private equity firms can certainly participate in recapitalization deals, but Garver said they prefer to buy the MSP company from the founder CEO before they get their first institutional money. But those kinds of MSPs are hard to come by.
"I could do 100 transactions this year if I had the assets," Garver said, adding that the demand by private equity firms to invest in MSPs is the highest that he has ever seen.
"Not only is it higher in terms of the number of private equity groups, but the amount of cash they are bringing to the table is 3 to 4 times larger than we've ever seen," Garver said.