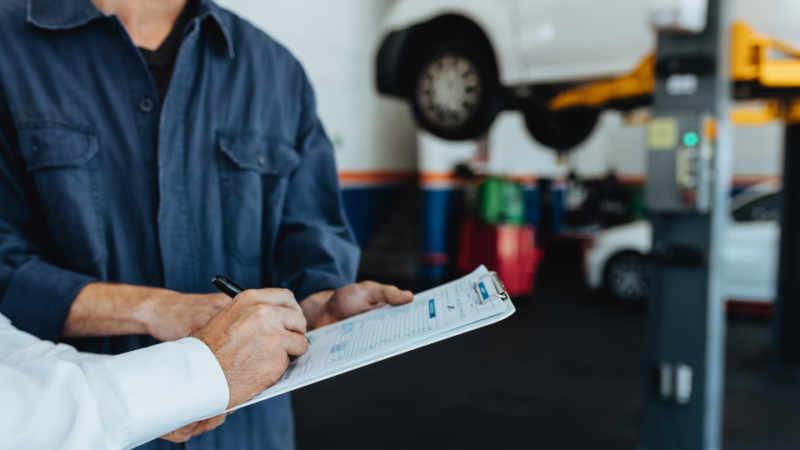 The Benefits of Bringing More Services In-House for Auto Body Shops
Body shops have always focused on repairing vehicles after an accident, but there are many other services they could provide to increase revenue and profits and improve customer satisfaction. One way to expand their offerings is by bringing in-house some services they currently outsource, such as ADAS calibration, alignment and customization services. As an added benefit, most of these services have high margins and tend to be "easier" than the bulk of collision repair work. Plenty of shops are doing these things in-house. Should you?
ADAS Calibration
Advanced Driver Assistance Systems (ADAS) have become increasingly common in modern vehicles. These systems use cameras, radar and other sensors to assist drivers with tasks such as lane departure warning, automatic emergency braking and adaptive cruise control. However, if these systems are not calibrated correctly after a collision repair, they may not function properly. This can compromise the safety of the vehicle and its occupants.
By bringing ADAS calibration in-house, body shops can ensure they are providing a complete and safe repair service to their customers. This can also help to reduce the time and cost associated with outsourcing these services. Additionally, having in-house ADAS calibration capabilities can provide a competitive advantage over other body shops that do not offer these services.
To bring ADAS calibration in-house, body shops will need to invest in the necessary equipment and training. This may include ADAS calibration tools, software and training for technicians. Body shops will also need to ensure that they have the necessary processes in place to manage these services, including developing new workflows for ADAS calibration, training staff on new processes, and developing pricing strategies for these services.
This, for the time being, is optional for many OEM certifications. As evolution in vehicle safety systems continues to advance, it won't be. Get ahead of the curve with this one.
Alignment
Proper wheel alignment is critical for vehicle handling, fuel economy and tire wear. After a collision repair, it is essential to check the wheel alignment and make any necessary adjustments. However, if the body shop outsources this service, it can add time and cost to the repair process.
By bringing alignment in-house, body shops can provide a complete and efficient repair service while reducing turnaround time and cost. It can also provide a competitive advantage over other shops.
To bring alignment in-house, body shops will need to invest in the necessary equipment, such as alignment machines and lifts, as well as training for technicians.
Oh, and did I mention alignments are among the most profitable services body shops can offer?
Customization
In addition to collision repairs, there are many other services body shops can provide to customers. One area often overlooked is customization and accessories.
Customization services can include a wide range of options, such as aftermarket wheels, vinyl wraps, ceramic and protective coatings, performance upgrades and more. These services can provide customers with the ability to personalize their vehicles and make them stand out from the crowd.
There are several benefits to adding a customization component to a collision business. Firstly, it can provide an additional source of revenue and profitability for the body shop. This can help to diversify the business and reduce its dependence on collision repairs.
Secondly, offering customization can improve customer satisfaction, build loyalty, generate repeat business and meet the needs of a wider range of customers. Additionally, offering customization can provide a competitive advantage over other repair-only body shops.
Thirdly, offering customization can help to attract new customers. By promoting these services, the body shop can attract people who are looking for things beyond repair and give clients more excuses to walk into your building. As an added benefit, customers for these services tend to be in a bit of a better mood and more willing to spend on non-insurance, more profitable work.
Bringing things like ADAS calibration, alignment and customization services in-house can provide numerous benefits for body shops. By investing in the necessary equipment, training and processes, body shops can offer a more complete and efficient repair service to their customers while also increasing profitable revenue and improving customer satisfaction. It is important for body shops to evaluate their current offerings and consider the potential benefits of expanding their services to include these in-house options. With the right investment and approach, body shops can differentiate themselves from the competition and position themselves for long-term growth and success.
Cole Strandberg, a FOCUS Principal, joins the FOCUS team following nearly a decade of banking and operational experience in the automotive, transportation, and distribution industries.