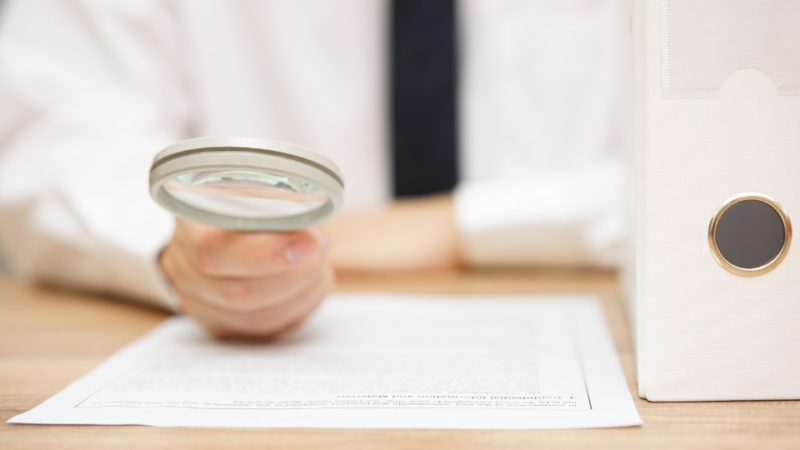 Sell-side due diligence: A reality check on your business
Due diligence is one of the most critical pieces of the M&A process. That's when the buyer goes through all of your company's financial statements, employee contracts, supplier and vendor agreements, licenses and permits, rental and lease agreements, intellectual property and the like to help them determine if they are buying a solid company at a fair price. It's not a stretch to say that due diligence can make or break a deal and can be very uncomfortable for a seller if they aren't prepared.
FOCUS Managing Director, Jeb Connor, who leads the Sale Prep Advisory practice and Anna Brumby White, Principal in the Business Services group, provide insight into the due diligence process and ways to make it smooth and successful.
Understanding the importance of the data room
As an owner it is important to understand the key aspects of the due diligence process to effectively navigate through it. Serving as a centralized repository for critical information, the data room plays a pivotal role in facilitating due diligence and ensuring a smooth transaction. It provides potential buyers or investors with access to essential documents, such as financial statements, contracts, intellectual property records, and operational data, enabling them to thoroughly assess the target company's value, risks, and potential synergies.
Due diligence preparation
To ensure a successful due diligence process, thorough preparation is essential. FOCUS helps our clients understand key steps to consider and how to prepare. The significance of a well-organized and secure data room cannot be overstated.
Organize Documentation and internal review: Gather and organize all relevant documents and information that may be requested during due diligence. Categorize and label them appropriately for easy reference and retrieval. Conduct an internal review and identify areas of the company's operations, financials, legal and regulatory compliance, and any potential risks or issues that may arise during due diligence.
Address Legal and Compliance Matters: Ensure that all legal and compliance matters are in order. This includes reviewing contracts and agreements, resolving any ongoing legal disputes, ensuring compliance with applicable laws and regulations, and addressing any potential compliance issues that may arise during due diligence.
Financial Preparation: Review and analyze financial statements, ensuring they are accurate, up-to-date, and prepared in accordance with generally accepted accounting principles (GAAP) or relevant accounting standards.
Data Room Preparation: Create a well-organized and secure data room to facilitate the due diligence process. Ensure that all relevant documents are uploaded, labeled, and indexed appropriately for easy access and reference. Implement strict access controls to maintain confidentiality and control information dissemination. Jeb states, "The key is getting the data room organized and updated with the appropriate cross disciplinary data and other information well ahead of due diligence requests. Keeping it updated is typically assigned to the CEO/CFO."
Communication and Transparency: Foster a culture of open communication and transparency with the due diligence team and potential buyers or investors. Provide prompt and accurate responses to inquiries and be prepared to address any follow-up questions or requests for additional information.
If you're ready to do due diligence on your company, it probably makes the most sense to have it conducted by an outside professional, such as an investment banker, CPA or attorney with experience in sell-side mergers and acquisitions. Not only are they experienced in conducting due diligence processes, but they'll be able to give you a fair and objective assessment of your company and a good idea of what your company is worth, plus let you know what to expect when a prospective performs its own due diligence. At that point you'll be ready when the right buyer presents you with an offer you can't refuse.
Parting words of wisdom
The due diligence process is considerable work even when companies think they are pretty well organized. It is important to anticipate and address potential Issues or areas of concern/red flags that may be flagged during due diligence. Proactively address these issues by preparing explanations, remediation plans, or documentation to minimize the impact on the due diligence process.
Anna Brumby White, a FOCUS Principal located in Atlanta, Georgia, has over 25 years of experience as an influential business leader working with Fortune 500 companies and small businesses on multiple continents. Anna can be contacted at [email protected].
Jeb Connor, a FOCUS Managing Director and Sales Prep Advisory Service leader, is a proven Chairman and CEO of numerous investor-backed software, life-science technology and information technology companies. Jeb can be contacted at [email protected]