Meet Rob Baird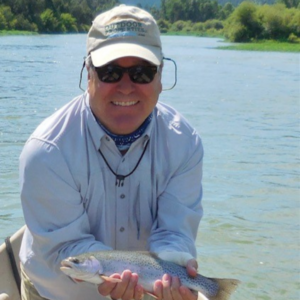 "I am proud to be a banker at FOCUS. The firm has been in business for over 40 years and is one of the leading lower middle market M&A advisory firms in the industry. The firm's client focus, objective compensation system, extensive banker support and entrepreneurial environment make FOCUS a very enjoyable, rewarding platform designed to achieve best execution for my clients."

I had a long and successful career as an investment banker and a member of the senior management team at Morgan Keegan and Raymond James (after they acquired Morgan Keegan). During my tenure at Morgan Keegan, I held several key executive positions, including managing director, senior managing director, executive committee member, and president of the firm's investment banking and fixed income capital markets divisions. When Raymond James acquired Morgan Keegan, I became the executive vice president and head of the debt investment banking group. This role kept me extremely busy overseeing north of 200 banking professionals across 28 cities. I still had time for some of my passions which include family, friends, golfing, fly fishing and bird hunting.
After many years at Morgan Keegan and Raymond James, I was ready to transition into a different role. I knew about FOCUS my entire career through one of their Managing Directors. I reconnected with him, and he introduced me to the CEO and Chairman. I knew from these conversations in further due diligence this could be an excellent opportunity for me to do something meaningful and interesting to me. I soon realized what I thought I knew about FOCUS was only the outer layer. Two years later I am extremely impressed with how well the firm is managed and the resources the firm provides for its bankers.
FOCUS offers bankers autonomy while working in a very collaborative environment. I have the opportunity to work across all industries and work with the firms' various senior bankers. FOCUS provides marketing, research and administrative support to ensure I succeed. Senior management invests time in every associate and my suggestions are equally evaluated.
If a banker is interested in an entrepreneurial company where you can serve your clients and do well financially, FOCUS is the ideal opportunity for you. Additionally, FOCUS provides research, marketing and deal execution support to its bankers. Bankers with fewer tombstones can draw experience from the seasoned and experienced bankers. These bankers take a lot of pride in what they do and have a long, successful execution track record. The firm is constantly reassessing bankers' needs and providing additional resources.
Contact Rob to learn more: