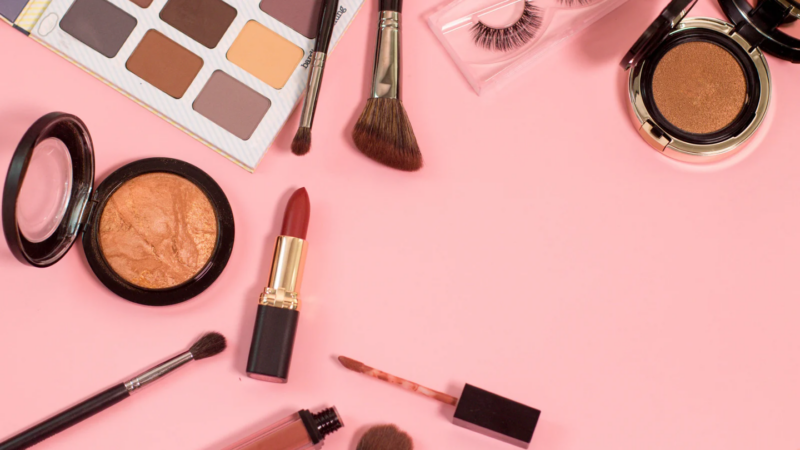 Recession-Resistant Beauty Market Fuels M&A
While many consumer industries are bracing for a recession amid rising prices, the beauty business seems set to roll along nicely. One reason is the so-called "lipstick index," originally coined during the 2001 recession by former Estee Lauder chairman Leonard Lauder, who observed that women facing an uncertain economic environment continued to buy beauty products as an affordable indulgence. The index also held true in the financial crisis of 2008-09, and looks to be holding up again today.
Indeed, the Wall Street Journal recently reported that "the beauty industry is defying inflation. Consumers are still willing to pay up to look and smell good, setting the beauty industry apart from a range of industries dealing with declining demand from inflation-weary shoppers."
According to Statista, revenue in the Beauty & Personal Care market is expected to grow at a cumulative annual rate of about 5% over the next five years. In terms of average revenue per capita, the beauty market captured $38.09 in 2022, which was up nearly 15% from $33.15 in 2020 (during the pandemic) and is forecast to grow to $46.95 by 2027.
The industry also seems to be insulated from economic headwinds thanks to its strong presence in both online and physical environments. According to Statista, 25.4% of the industry's total revenue was generated through online sales in 2022. Beauty retailers that embrace technology and social media to sell products are expected to fare well in the future, and a digital model should improve long-term profitability. At the same time, though, more consumers are likely to purchase beauty products at brick-and-mortar stores going forward, which could be a boon to sales, as physical stores traditionally capture the largest share of revenue across all categories. The retail channel also has a higher frequency of impulse buying, as beauty products like lipstick and nail polish are quick and easy to pick up while walking the aisles.
There are other factors driving sales in the beauty market.
Sales of multicultural beauty products are surging at a pace double that of the overall market as consumers seek products that reflect their personalities and lifestyles. According to a Nielsen survey, the number of unique color ranges has grown seven times as fast as product lines as a whole. Health-conscious consumers are also seeking "clean beauty" brands that are as natural in their ingredients as they are transparent on the back of the package.
But even as cash-strapped consumers are unlikely to cut back on trying to look pretty or smell good, the prestige market remains the beauty industry's largest consumer base. Nearly half of its shopper base has a household income of more than $100,000 per year.
Not surprisingly, while consumers in just about all income brackets remain upbeat about the sector, so are investors. According to Insider, which recently profiled 13 venture capital firms that specialize in in beauty startups, "venture-capital interest in beauty has exploded in the past several years, as investors look to cash in on the category's feverish mergers-and-acquisitions scene." While dealmaking has recently tapered off, as it has in just about the entire capital market, beauty continues to draw attention from investors. VC-backed companies like Glossier have raised more than $1 billion, while Ulta Beauty, the largest chain of beauty stores in the U.S., has launched its own VC fund.
FOCUS Investment Banking discusses all of these issues in depth in a new report, which can be accessed here. We believe beauty will remain resilient in the challenging economic environment in 2023 and beyond and an attractive avenue for private equity and strategic investors. If you're looking to sell your beauty business, acquire one, or seek an investment with promising growth prospects, contact us today. Our Consumer Group leverages years of industry transaction experience and confidently advises on mergers, acquisitions, and raising capital for profitable, growing businesses.